Track your article online
Following a successful trial, our new domestic letter service, Domestic letter with tracking, will be extended nationally to all Post Offices and will continue to be available on the Australia Post eBay Store and Australia Post Online Shop.
This new service includes postage and tracking, making it an easy and affordable way to send and track your items.
The Domestic letter with tracking service provides a similar tracking experience as articles sent by the Registered Post service, with a scan on delivery rather than a signature on delivery.

Domestic letter with tracking1 can provide a:
scan on lodgement, if lodged over the counter at any Post Office with electronic point of sale (ePOS) or self-service terminal (SST)

scan at a processing facility, if processed via automated mail processing equipment

scan on delivery, where a tracking scan can be captured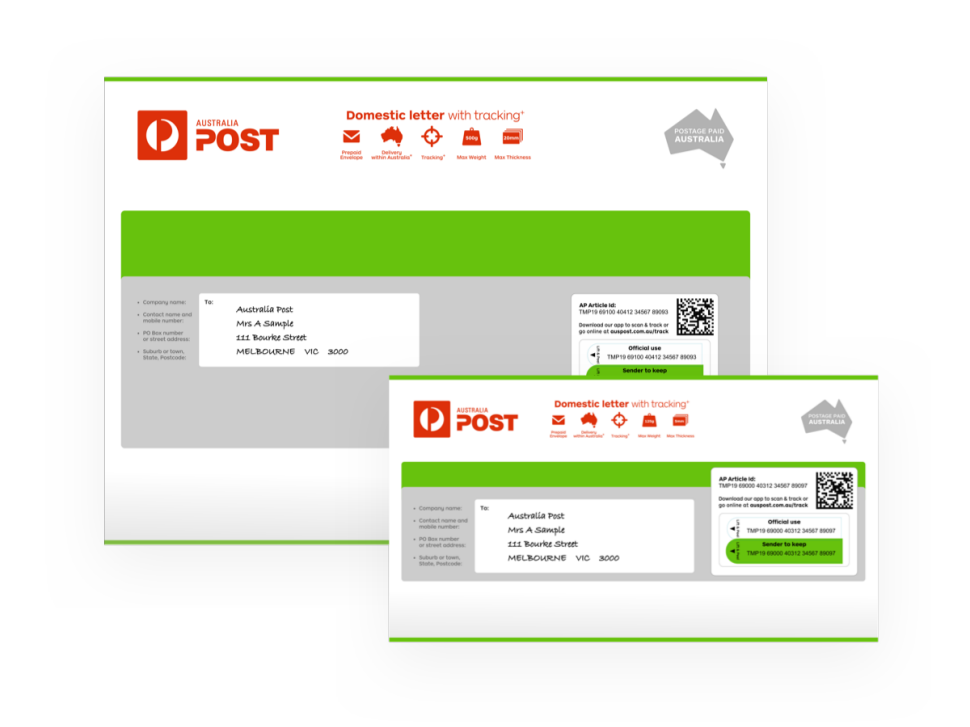 When you purchase a Domestic letter with tracking prepaid envelope, you'll receive a unique identification number for your item. To track it online, simply type this ID number into our online track tool.