Securing your new home
We all want to feel safe in our homes. A good time to think about security is when looking to build or move into a new home. One way many people choose to increase feelings of safety is by installing home security systems. We spoke with Daniel Lewkovitz, Security Expert, about home security.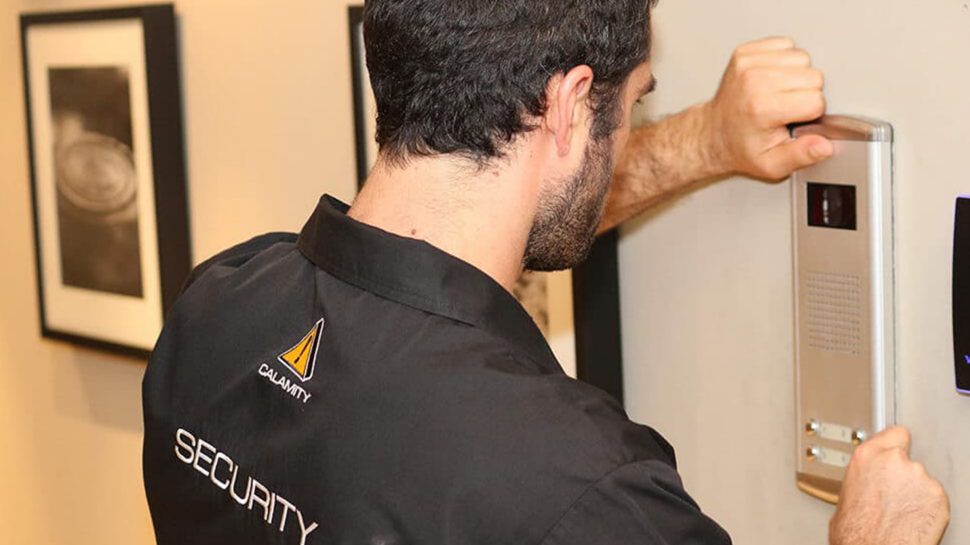 Think about home security early on
"Good security is cheap early, expensive late," Daniel says.
"If you are doing construction or renovation, the time to consider security is at the drawing/planning stage when it is easy to run the cabling."
Thinking about the home security you wish to implement early on can make the entire process simpler and may reduce the cost of implementation as compared to installation after a house has been built. If you are unsure of which home security measures you would like to incorporate into your new build or renovation, you may want to consider consulting with a security professional.
Consider your security needs
What needs protection?
How do you want to install it?
How large is your home?
What is your routine?
What is your budget?
When deciding on home security, ask yourself what needs to be protected in and around your home. For example, do you want security cameras across your whole property or only at points of entry? Maybe you don't want cameras at all and would prefer sensor alarms. Security may not be your only focus as the range of smart home integrations grows. In the future, certain systems may even alert you of your Australia Post package arriving at the front door.
The right home security solution for you depends on your individual needs and what you are looking to do with your system. There are four main types of home security systems, which include wired alarm systems, wireless alarm systems, monitored alarm systems, and unmonitored alarm systems.
Choose a certified provider
ASIAL stands for the Australian Security Industry Association Limited, which was founded in 1969. Around 85 per cent of the Australian security industry are part of the association1. Daniel says that many people may be tempted to choose companies without this certification.
"Another common mistake is having the alarm monitoring provided by a company who is not ASIAL graded or is subcontracted by a security company who don't actually have their own monitoring capability," he says.
"This is fine when all you do is pay the bill each month, but the one time you come to rely on it is when you will realise there is a difference between an Australian Standards and ASIAL graded facility versus one which is simply cheap."
Call in a security professional
When choosing experts for your home security requirements, finding security professionals who can listen to your needs and provide tailored assistance can be crucial.
"It is essential to find a company that is well established and can provide ongoing advice and experience," Daniel says.
"Beware of the 'man with a van' who may sell you a system but not look at your overall security posture, risk and environment. For example, trying to sell you cameras when you don't have a monitored alarm system. Or trying to put in an alarm when your door wouldn't stand up to a well-aimed kick. True security professionals are rare and can look at all of these issues."
Even the best home security professionals and systems are unable to prevent all break-ins. That's why it's important to have home and contents insurance in place to provide financial protection in case of theft. Australia Post has Home and Contents Insurance to help protect your most important assets against the unexpected. With Australia Post, you have the choice of insuring your contents, your home buildings, or both.

Get great value home, contents or landlord insurance
Because we reckon affordable, quality cover is something every Australian deserves.
Image supplied by Daniel Lewkovitz.