How to connect when everyone feels out of reach
COVID-19 might be keeping us separated physically, but Australians have made a huge effort to stay in touch.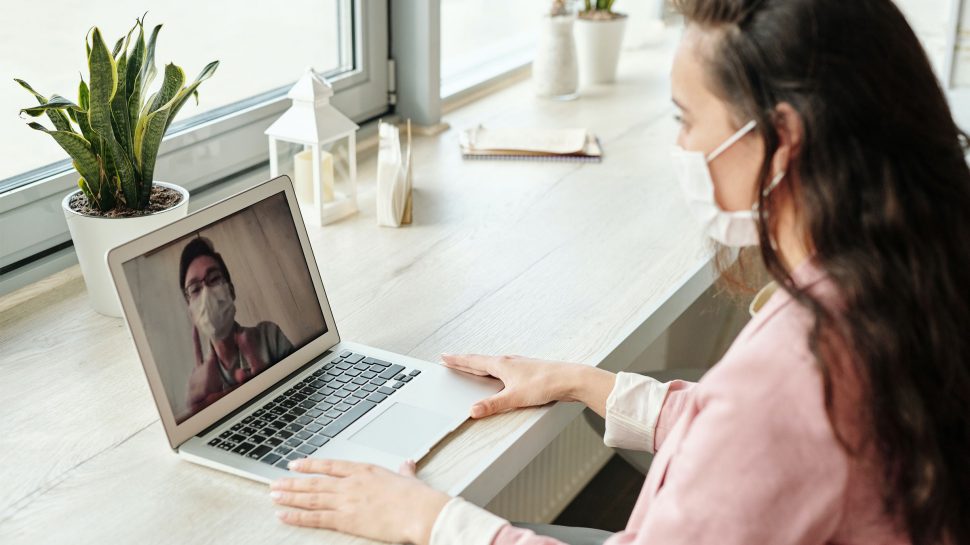 We all know that when we connect, we feel better. Right now that doesn't feel easy. But while we have been separated - first by natural disaster, then a pandemic - a groundswell of heart-warming connection has been forming in other ways.
Whether it's online trivia nights, an unexpected cake delivery or a thoughtful letter in the mail, our tendency to look out for one another and create joy has never been more evident than when we have been physically out of reach.
Love from a distance
You may have seen the food delivery lockdown campaign, but they're not the only ones making sweet deliveries. Across the country, faraway friends and family have been sending parcels of surprise deliveries – everything from boxes of cheese and emergency chocolate to homemade biscuits and hand-knitted scarves.
Plus, care packages from loved ones have the added bonus of a friendly wave or a socially distant chat with the postie, to help keep the community spirit going.
Community grants to support mental health
Nicole Sheffield, executive general manager community and consumer at Australia Post, is part of a team focused on making it easier for us to stay in touch. "Human beings love to connect with each other," she says, "and Australians, by nature, feel very connected to their communities."
To help keep us together, Australia Post has awarded community grants to support 79 local projects that focus on improving connection, and mental health and wellbeing, in their communities.
"These grants support those organisations to increase community awareness and understanding of mental health, how to stay mentally well and how to strengthen connections during this time," Sheffield says.
Going back to our connected roots
Many of us have made a surprise return to a slower lifestyle during Covid-19. We've given names to our sourdough starters, planted rows of seeds and taken clippings from indoor plants. The best thing? These activities have become a way to share with others in our communities: a loaf of bread, fresh produce and new sprouts left on a doorstep to continue their journey.
We're writing, too, with loved ones sending heartfelt notes cross-country. Australia Post has made this even easier with its new stamps: When we connect, we feel better.
"The stamps come in pairs," Sheffield says. "You can use one on the envelope, write something to a loved one, and include the second stamp inside for a return letter."
Getting to know the neighbours
Neighbourhoods have become hives of connectivity: streets decorated with Spoonvilles, pavement chalk drawings and little libraries. Kindness groups have popped up in many social media groups, where locals arrange to drop off and collect games, books, food supplies and more, at a Covid-safe distance.
Brodie didn't really even know her neighbours before Melbourne lockdown started, but now her apartment complex has its own WhatsApp chat.
"We started with a neighbourly hot cross bun in the driveway over Easter, and now my neighbour and I exchange soups and desserts, and she brings me cut flowers from her garden," she says. "Every time I return a vase, it comes back full again."
Extending care to isolated friends
When Tiara returned to Melbourne from the US and faced mandatory quarantine, their friends jumped to help. "They got together to stock up my fridge and pantry with food and staples so I could feed myself for two weeks," Tiara says. "The Naarm [Melbourne] Queer Mutual Aid Group also helped me with laundry and produce."
Spending more than six months with social distancing has also meant many missed occasions, including the really special ones, like first birthday parties and golden wedding anniversaries. Food and gift delivery services have been winging surprises to people around the country, and video calls have made it easier to imagine we're enjoying the celebration together.
Lifting up vulnerable members of the community
Sheffield says Australia Post has been connecting the wider community with older Australians doing it particularly tough.
"During Covid we have introduced our Senior Pen Pal Club," she says. "We have connected aged care facilities, clubs and organisations so that they can connect and support each other through letter writing."
Around the country, people have been checking in on those more vulnerable. In Melbourne, Bec's mum has been receiving treatment for cancer. "Our neighbours have taken turns to mow our front lawn, dropped off cooked food, fruit and vegies from their gardens, and flowers, and we've received drawings and cards from their kids," she says.
Paying it forward to frontline workers
Mat, who's based in Melbourne, got together with his street to set up a collective tab at the neighbourhood cafe, so paramedics at the nearby ambulance station could eat for free. "Putting a tenner on the till for the ambos has become a community habit," he says.
Cafes and restaurants in different cities have become hubs of generosity for medical staff, emergency services and retail workers. Anonymous food deliveries have arrived in hospital wards and supermarket lunch rooms all over the country, with notes of thanks.
Covid-19 has brought tough times. Restrictions have kept us apart much longer than we could have imagined. But through acts of kindness, coming together and making the effort to connect, many Australians have remembered that when we connect, we feel better.
As an organisation that connects every Australian, Australia Post is proud to partner with Beyond Blue. Together, the two organisations aim to lead a positive change in the way Australians talk about mental health. Because when we connect, we feel better. Learn more.