Delivering letters to Santa this Christmas
The festive season is nearly upon us, which means Santa Claus is preparing to read his letters that come from far and wide. And at Australia Post, we're getting ready to deliver them to him.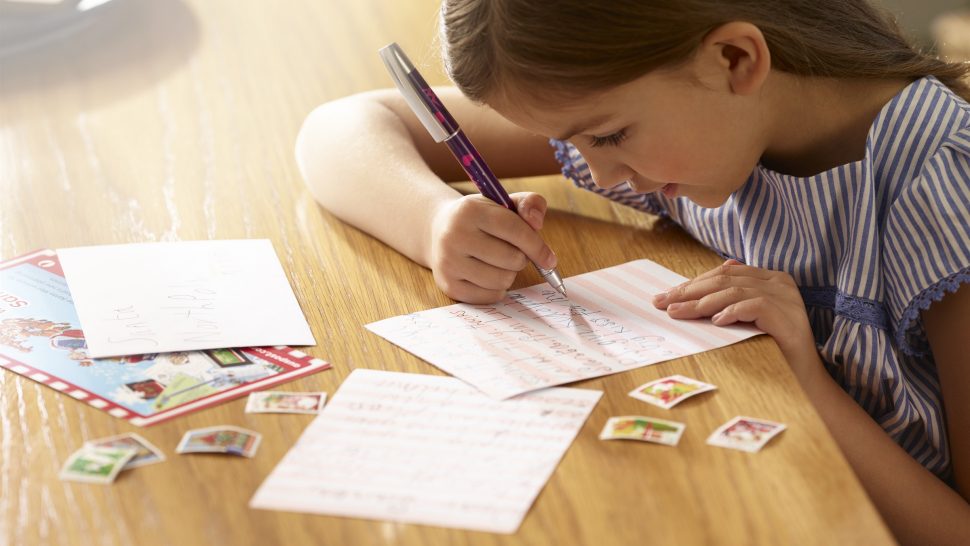 Letter writing at Christmas has evolved over the centuries to become the beloved tradition we know today. 
For a child, one of the first magical sparks of Christmas is lit when they put pencil (or crayon) to paper. With a bowed head and little face screwed up in concentration, they meticulously write a heartfelt letter to Santa Claus, listing the gifts they hope to receive in return for being good all year.

This letter-writing tradition is considered an age-old one but in fact, it only came about in the second half of the 19th century. Before that, children would receive letters from Santa Claus instead, usually written by parents masquerading as the jolly bearded fellow, to counsel their children on their behaviour throughout the year.
When Christmas gift-giving gained popularity, the letter-writing tradition evolved from children receiving these report cards to writing wish lists.
And once again this year, Australia Post will deliver these hopeful letters to the North Pole.
How to send letters to Santa
Our Santa Mail program is a fun and exciting way for children of all ages to write letters to Santa and receive a personalised response from him.
Get started by downloading a Santa Mail letter template with handy prompts for your child and you.
Then help your child write their letter. To support different accessibility needs, children can even draw a picture or send a photo outlining their Christmas wish list.
Once their letter is ready, pop it into a standard envelope and address it to Santa, North Pole, 9999. Stick a 65c Christmas-card only stamp on the front.
Don't forget to write your child's name and return address clearly on the back so Santa knows where to send his reply.
Parents and children with low vision can receive a large text reply from Santa by sending their letters to Santa Mail (large text), North Pole, 9999.
All Santa Mail letters can be placed in any red street posting box or dropped off at your local Post Office.
Be sure to mail your child's letter by 1 December so Santa receives it before Christmas and can respond in time.
Australia Post Executive General Manager, Retail Catriona Noble said, "Santa Mail is one of those Australian traditions that families look forward to each year, adding a little touch of magic to every household."
"We want to ensure that Santa has enough time to reply to every child, so we encourage everyone to write and post their letters as soon as possible".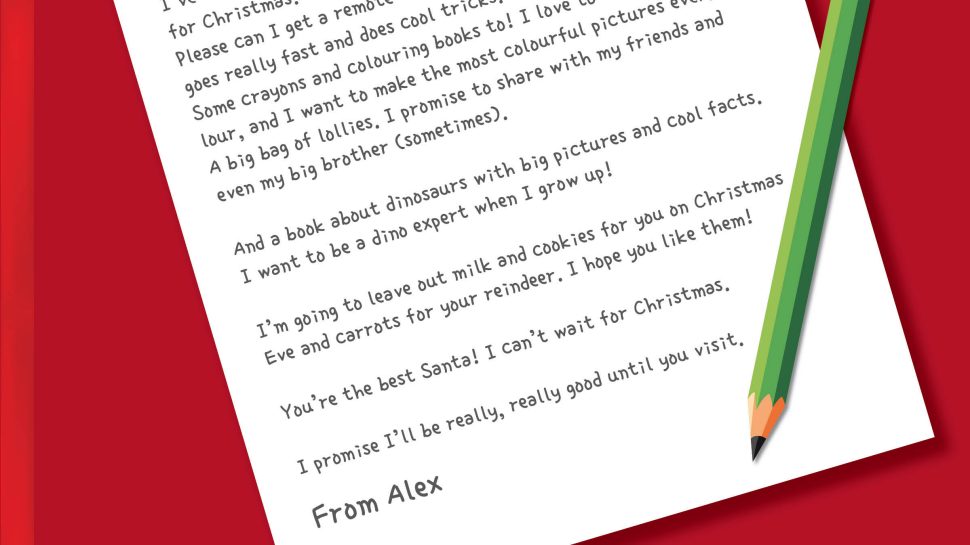 Help your kids discover the magic of Christmas by writing a letter to Santa
Building children's literacy skills
Handwriting letters to Santa Claus is a great way to introduce children to writing with purpose, clarity and authenticity. 
Writing a letter requires spending time crafting thoughtful sentences and getting children to think about what they want to say and how to say it helps them practice meaningful communication and build literacy skills.
These skills are especially important in the digital age when speed and word limits prompt us to take shortcuts around language.
And now it's time to grab a piece of paper, secure a Christmas stamp and get your letters to a Post Box. 
Does your child have a letter for Santa?
Our Santa Mail program will deliver it right to his doorstep.