How to protect your car from hail storms
Thousands of Australian vehicles are damaged by hail every year. Depending on your circumstances, there's a range of options to protect your car and keep it safe in the event of a hail storm.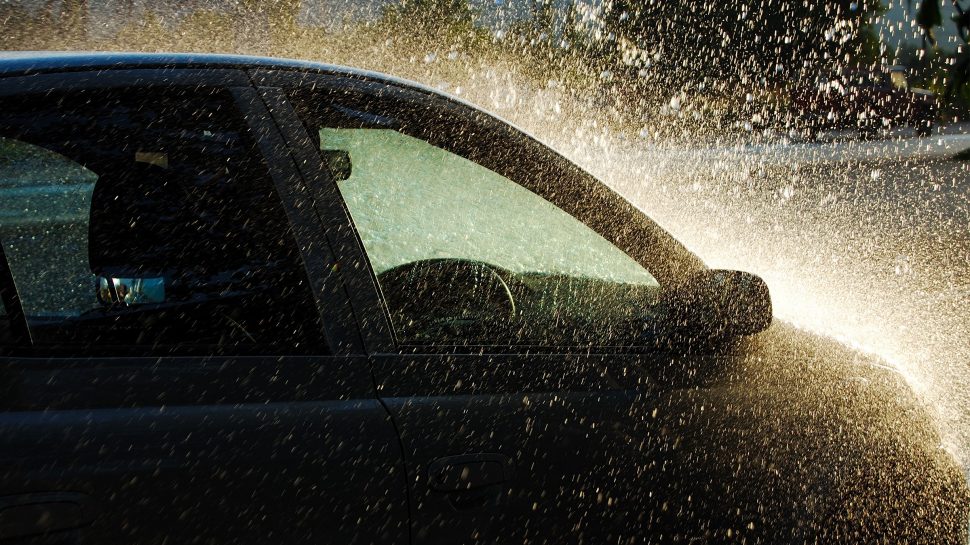 Avoid driving during a hailstorm
Driving during a hailstorm can be dangerous. Not only can it be difficult to see, but the hailstones may cause damage to the body of your car, its windows, or the windshield. When going on a long drive, check the weather forecast to make sure no hail storms are scheduled for when you'll be on the road. If it begins to hail unexpectedly while you are driving, try to pull into an undercover car park to wait out the storm.
Use a hail cover
As the name suggests, a hail cover is designed to cover your car and reduce the impact of hail damage on the vehicle. While a cover may not completely prevent damage, it could minimise the damage that occurs. Ideally, a hail cover should only be used as a last-minute option if shelter is unavailable. In place of a hail cover, if you are in a pinch, you may also be able to use large, thick blankets draped over the car to hopefully minimise the damage from hailstones.

Great value car insurance for everyday drivers
Because we reckon affordable, quality cover is something every Australian deserves.

Park your car undercover
Where possible, park your car undercover to help protect against hail damage. A securely locked car space has many benefits, including added security to mitigate theft or malicious damage. If you do not have access to a secure car space such as a garage, a carport can also provide protection from hailstorms.
Know your closest undercover areas
Don't have undercover parking at home or at your workplace? Get to know the closest undercover parking areas nearby, so if you receive a hail alert in advance, you can safely move your car. Shopping centres, for example, can sometimes have undercover car parks.
Be aware of the weather
Download a weather app such as the Bureau of Meteorology Weather App or subscribe to weather alerts to make sure you know when hail is on the way.
Make sure your insurance covers hail damage
Even with the utmost care and preparation, cars can still sometimes receive hail damage. As such, it's important to make sure your insurer covers damage caused by hailstorms. Australia Post's Comprehensive Car Insurance provides coverage for hail damage. We have a range of insurance options for your car that provide cover against a variety of different unexpected events.