Tips for starting a classic car collection in Australia
Collecting cars is a hobby that many people dream of. Whether it's collecting project cars to restore them to their former glory or collecting classic cars for different driving experiences. We had a chat with Richard Fowler, Head of Collecting Cars Australia, on his advice for car collectors.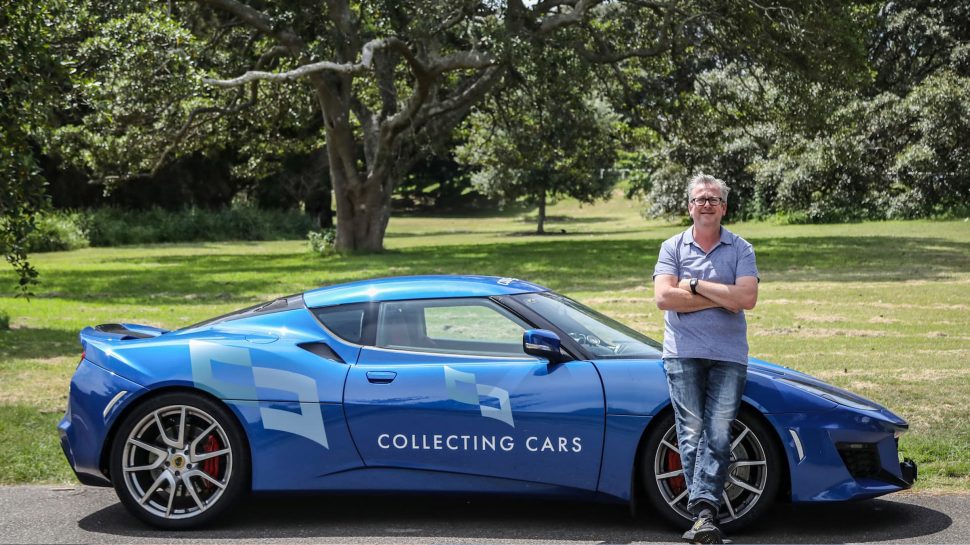 Decide where you will store your cars
If you're looking to begin a classic car collection, you'll likely want first to figure out where you'll be storing your cars. You may want to keep your car in your own garage, but if you don't have space, you'll need to start thinking about alternative options. One option could be a car storage facility. "There are numerous storage facilities around Australia," Richard says. "Most offer 24-hour security, cleaning services along with butler style concierge so you can access your car at short notice. The decision would come down to cost, location, access, security and the number of vehicles you are looking to store". An important part of maintaining a classic car collection is knowing where you'll keep it!
Know your budget
Before getting excited about all the different classic cars out there, decide on the budget you're willing to spend. Try and keep a cool head when making a purchase, and research the model to make sure you're paying a reasonable amount. When researching how much it costs to own a classic car, you should also factor in maintenance. 
Know what cars you want and why
Decide on the type of cars you wish to collect. There is a lot to choose from, and figuring out the types you are drawn to and why you want to collect may help you avoid being overwhelmed. When it comes to your reason for collecting, Richard says to have fun and do it your way. "Buy it to drive, buy it to look at, buy it as a project, buy it to compete in or attend events, life is too short to own and drive boring cars," he says.
Do a lot of research
Research, research, research! Knowing more about the car market can assist you in spotting deals. You might like to visit car shows for car collectors or do your research online. Sites like Collecting Cars provide a space for perusing through cars offering a curated line up of iconic, sporting and collectible cars. "There are bargains to be had and rare models to find if you are prepared to think global and to look at importing. It's never been easier." Richard says.
What to look for in a classic car?
So, just what should you be looking for when it comes to cars for your classic car collection? This will largely depend upon your personal preferences. Richard shares some insights into what hardcore collectors tend to look for: "We know that hardcore collectors look for low mileage, original condition or restored to original spec, unique paint colours, limited editions, a documented service history, cars owned by celebrities, cars that have appeared in movies or have some sort of story to tell," he says. 
Project or ready to go?
Do you want a project car or one that is fully restored and good to go? Maybe you like to get your hands dirty and love the idea of restoring a car yourself. Or perhaps you want to have a stunning car that you can drive on Sunday afternoons straight away. "It really comes down to how much you enjoy the restoration process," Richard says. "How much can you do yourself and how much requires professional work, your budget and what you are wanting to achieve out of the project. There are so many things to consider. The availability of parts, the time frame, are you doing it for love or to try and make a buck, to improve performance or take something back to its original condition? The limitless options are part of the appeal for us car enthusiasts."
Whether you have one car or many, it's important to consider the insurance options for your vehicles. Insurance provides financial protection against the unexpected. Australia Post has Car Insurance options to suit a range of needs. At this time, Australia Post does not offer insurance for vintage or classic cars.
All images supplied by Richard Fowler from Collecting Cars Australia