How often do you need to service your car?
Owning a car comes with a few responsibilities, you need to keep it topped up with petrol (or charge it, if it's electric), top up the water, maintain the insurance, and of course, get it serviced! A full car service can involve several jobs, including changing the filters in your car and inspecting brakes.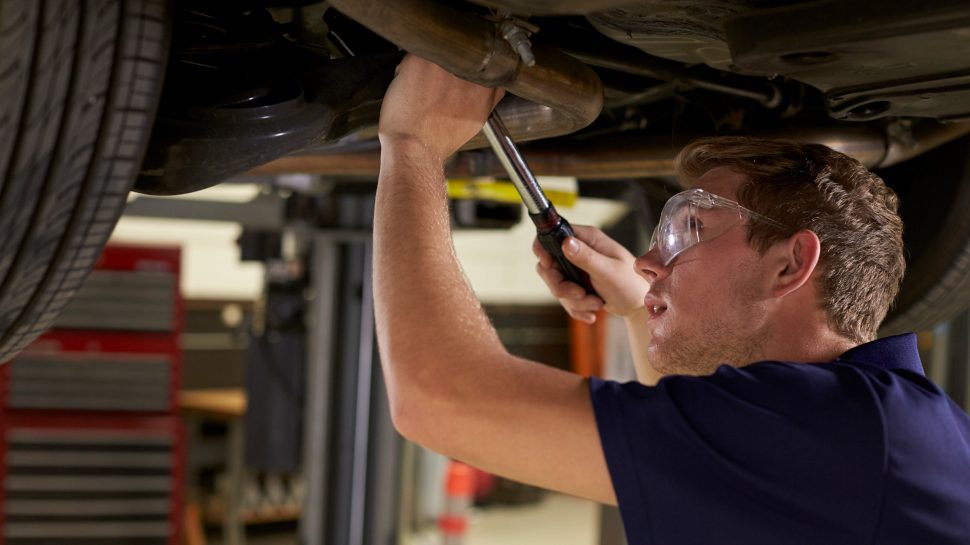 How often should I service my car?
It's important to ensure you have a certified mechanic service your car regularly. If you're new to car ownership, you might be wondering, "how often should I service my car?".
Different mechanics may give differing times or stipulations for when they believe you should have your car serviced. The recommended amount of time between each service might also be noted in your car's owner manual, so it's worth giving it a read to see if it's mentioned in there.
As a general rule, it is recommended that a car be professionally serviced every six months or every 10,000kms it completes, whichever is met first. With older cars, it may be a good idea to get it serviced more frequently.
The best way to work out how often to service your car is to check the owner's manual or consult with a trusted mechanic.

Great value car insurance for everyday drivers
Because we reckon affordable, quality cover is something every Australian deserves.

What happens if I don't service my car?
It can depend. You may find that your car runs alright without regular servicing, but a service can be a good way to ensure maintenance basics are covered. If left un-serviced, a car may begin to accumulate hidden issues that could be pricey to remedy. Of course, issues can arise even if you regularly have your car serviced. Still, regular servicing will hopefully identify any issues before they become bigger and lower the risk of having something major occurring at an inconvenient time!
What is involved in a car service?
A full car service can involve several different jobs. This can include:
Replacing the filters: including the air, fuel, oil, and pollen filters
Changing the spark plugs: to improve fuel economy
Checking the tyres: ensuring they still have enough tread to be safe and replacing them if they don't
Inspecting the brakes: to make sure they are safe, and cleaning, adjusting, or replacing them if they are deemed unsafe
Checking the suspension system
Changing the brake oil if needed
Checking the lights: including brake lights and indicators
Testing the battery: ensuring it is performing well
Checking the water (coolant) and hydraulic fluid levels: and topping them up if they are low
If you are curious to learn more about the jobs involved in your car's servicing, your mechanic should be able to walk you through the process of what they cover.
Another important part of car ownership is insurance. Australia Post provides car insurance solutions for a range of needs.