5 car safety features for families
Safety is important and can be especially so to those who have little ones. When it comes to vehicles, car safety features can help make you and your family feel more secure while driving. There are many safety feature options available for modern cars, designed to make travelling simpler and less stressful.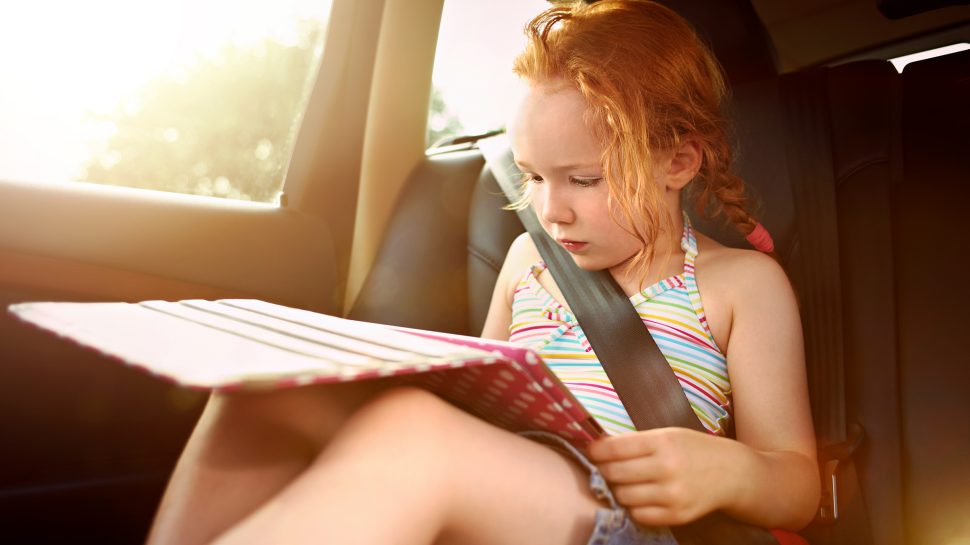 1. Lane departure warning
As the name suggests, cars with the lane departure warning feature can warn you when your vehicle is leaving its chosen lane. There are also lane departure avoidance features that correct the steering angle to ensure a car remains in its chosen lane. The lane departure warning uses a camera to detect when a vehicle is moving out of its lane. The system then alerts the driver of the drifting that is happening, allowing the driver to correct the situation. The alert can be either a beeper, a buzzer, a steering wheel rumble, a driver's seat buzz, or a combination of several of these methods.
2. Automatic Emergency Braking (AEB)
Automatic Emergency Braking is designed to let your car automatically apply brakes when you are unable to do so. It is also sometimes referred to as Forward Collision Avoidance Technology (FCAT). AEB is definitely an important feature to look out for when purchasing a new car. This technology works by detecting an impending rear-end accident and applying brakes.
According to the Queensland Department of Transport and Main Roads, the introduction of FCAT systems may mean a 20 to 40 per cent reduction in both the number and the severity of fatal crashes. It can also mean a 30 to 50 per cent reduction of general injuries. The automatic braking feature can detect a range of forward collisions. This feature can detect if pedestrians walk in front of your car, prevent stationary vehicles from driving forward, and prime the brake systems. AEB can work on vehicles travelling at speeds as fast as 60km/hour.
3. Reversing cameras
Reversing cameras are a safety feature with a range of benefits. Not only can they assist you with reverse parking by showing how close you are to any hazards behind, but their extra vision can help you see if any people are in your rear blind spots. Reverse cameras should not replace head and mirror checks, but can simply provide additional sight for drivers. A study by The Victorian Transport Accident Commission found that cars that have a reversing camera were 41 per cent less likely to be involved in a "back-over" crash. A back-over crash is a type of crash resulting from the driver moving the vehicle in reverse and collides with a person, vehicle, or other objects.
4. Anti-lock braking systems
Anti-lock braking systems – ABS – is one of the car safety features that is now required in all new Australian cars. This feature works by assisting a driver with the braking and wheel control functions of their car. ABS monitors the individual speeds of each wheel and can reduce the hydraulic brake pressure if a wheel begins to slow, helping to control wheel grip. If you need to slam on the brakes during an emergency, ABS is there to safely reduce the brake pressure, in the aims of avoiding wheel lock. The system senses wheel slip and modulates the pressure on the brake to limit the degree of slip. ABS has been mandatory on all new cars sold in Australia since 2003.

Great value car insurance for everyday drivers
Because we reckon affordable, quality cover is something every Australian deserves.

5. Adaptive cruise control
Those who regularly go on long drives are likely already familiar with cruise control. Now, many modern cars come equipped with a feature called adaptive cruise control (ACC). ACC is similar to standard cruise control. This modern feature – also sometimes called active cruise control - allows you to set your car's cruising speed, but can also speed up or slow down to match the speed of surrounding traffic. ACC lets your car take the lead, automatically slowing down in heavy traffic situations, and safely speeding up to match surrounding car speeds
Another way to feel added security when driving is to ensure you have car insurance that suits your personal needs. Australia Post offers comprehensive car insurance with optional extras for your requirements. These optional extras include reduced window glass excess, hire car if your car is not safe to drive after weather damage or an accident where you were at fault and choice of repairer.