Making the gig economy work for your business
From pick-ups or drop-offs to logo design or even product testing, there is someone in the gig economy who can make life much simpler for your business.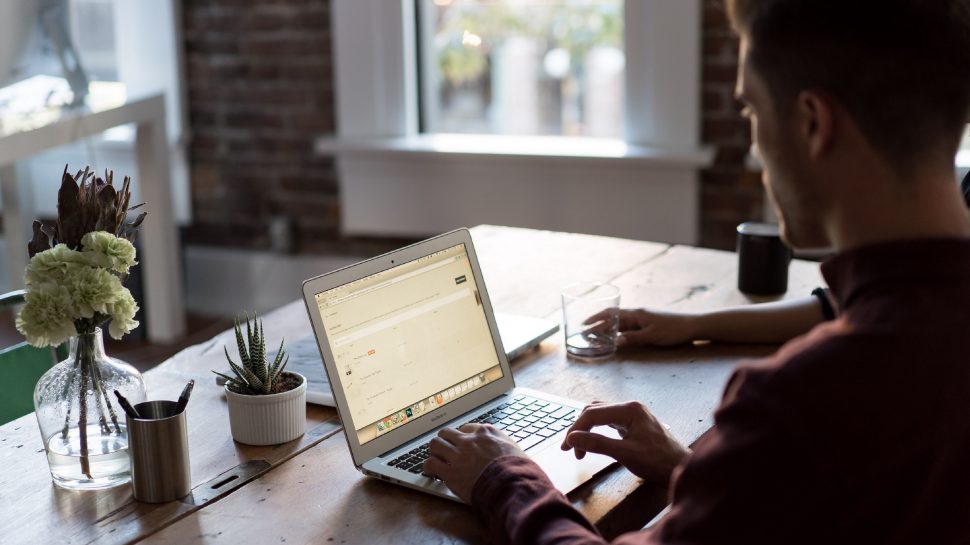 With over 30 per cent of the population employed on a casual, part-time or contract basis, Australia's gig economy continues to grow.
A recent report from McCrindle and the Care Support Network found that 57 per cent of casual or contract workers work this way by choice with 87 per cent saying work-life balance was the biggest driver. There is also an overwhelming job satisfaction rating of 85 per cent from having control over who they work with.
So what does this mean for you and your small business? In a nutshell, there's never been a better time to jump on the outsourcing bandwagon.
Don't multitask; outsource
As a small business owner you have limited time, resources and cash flow. Your natural response to this is likely, "Well, I'll do it myself." Not only is this mindset a drain on your time and mental health, but it's also unproductive. In fact, studies show that multitasking can reduce productivity by 40 per cent.
There are also some tasks that are best left up to the experts, like your business finances, but can also deeply impact your brand and ability to stay afloat. Which is why renowned American management consultant Peter Drucker coined the phrase, "Do what you do best and outsource the rest."
And in this age of the gig economy, whether you need a courier, graphic designer, marketer, distributor or administrator, there will be an app to fulfil your request and a more than willing worker on the other end.
Australia Post is already helping small businesses stay ahead of the competition by giving them access to its new suite of services designed to simplify the day-to-day business operations. These services include custom packaging and social media advertising.
Don't forget you can outsource your daily trip to the Post Office too by taking advantage of the parcel pickup service Australia Post offers to businesses.
But before you start outsourcing, take a step back so you can properly assess your daily tasks, figure out what you're good at and decide what work you can hand over to someone else.
To get you started, here's a list of tasks that many small businesses usually outsource.
Marketing
Some people are born with marketing blood running through their veins and some are not.
If you're among the latter, fear not because the gig economy has no shortage of pros available to help you with content marketing and lead generation while you focus on delivering an exceptional product or service.
Try out these top marketing outsourcing apps:
99Designs Australia: For graphic design, logo design, web design. This online marketplace connects you with over 1,000,000 creatives worldwide. Simply upload your brief, a budget and you'll have designers competing for your work.
Freelancer: There's no limit to tasks you can request on Freelancer. Over 26,000,000 users across 247 countries connect every day across tech, professional and creative fields.
BrandWrapped: Once you've finalised your design, it's time to show it off. Rather than restrict it to just your marketing material, take a step further by printing it onto your packaging as well. With fast turnaround times and low minimum print runs, that bespoke packaging will create a positive and memorable brand experience for your customers.
Finances
Accurate bookkeeping and business finances should be top priority for every small business owner. Outsourcing these tasks can save you time and, more importantly, protect you from errors that could lead to undue stress and potentially problematic number-crunching.
Using the right apps will reduce money management pain and make it that much easier for your small business accountant to assess your finances.
These apps can help you keep on top of things:
Xero: A cloud-based accounting software that has a huge network of Xero-certified advisors and great integration with other business apps.
Receipt Bank: No more data entry. Simply take photos of your receipts and invoices on the go and they'll automatically be processed and published to your cloud accounting.
Admin and other physical tasks
eCommerce businesses face a significant amount of manual labour that can be time-consuming. This is when an app like Airtasker is the answer.
Workfast has a large pool of job-ready workers across a wide range of industries who are trained to national workplace health and safety standards. The bonus is that Workfast will run police checks on request and also assist with on-boarding.
Delia Langdon, one of two sisters who run Langdon LTD, a homewares business based in Sydney, says they love the time saving that these apps offer them.
"The picking and packing process is hugely time-consuming," she says. "This, coupled with everyday interruptions, like phone calls and emails, means that a task can take twice or three times as long if we were solely dedicated to it."
So she's taken to posting a job with a dollar per hour rate and within 15 minutes, at least 10 people would have responded.

"We use temp workers for putting swing tags on, testing zips or popping pom-poms on bags. It means I have more time on the phone to win us new business."
Delia says she's surprised by the number of skilled baby boomers offering their services on Airtasker.
"There are many really skilled workers who are willing to come in and offer a fresh take on a problem."
But she's also quick to emphasise the importance of having well-thought-out instructions or an induction so you don't end up spending all your time explaining how your business works – which defeats the purpose of getting help in the first place.
So if you're thinking about tapping into the gig economy this year, start paying attention to all the little tasks that quietly eat up the hours in your day. Then find the right person who can take care of them so you can use those freed-up hours to focus on growing your business rather than on keeping it running.