How Australian businesses are spreading the merry this Christmas
In this challenging year, the upcoming holiday provides an especially welcome opportunity to put smiles on the faces of your customers, community and team. Here are a few ways to spread the cheer this Christmas.

Key points
The holiday season will provide a much-needed opportunity to bring some cheer to a difficult year.
La La Land and The Big Issue focus on charity and service year-round.
Australia Post can help you celebrate with your customers and team this season.

From bushfires to a global pandemic, 2020 has proven a challenging year for everyone. But there are still ways to spread cheer over the holiday season - from sending thoughtful gifts and doing good deeds to helping customers adapt to a different holiday season and celebrating team effort.
Here's how these organisations are putting a smile on the faces of Australians this year - and how you can too.

La La Land inspires Christmas happiness and creativity
Online gift and greeting card retailer La La Land supports local and international guest artists by featuring their designs on its site. This year's Christmas range includes the work of 16 local and international artists. But co-owner and Creative Director Elie Azzi says his company is focused on more than sales.
"Our purpose is to inspire happiness and creativity," he says. "More than selling giftware and greeting cards, we want to make a difference in as many ways as possible."
Christmas is a special time for giving at La La Land as it's when the team fundraises for a charity. This year, Elie and his team are selling star-shaped baubles for the Starlight Children's Foundation.
"That amazing organisation helps sick kids forget their illness and re-discover childhood joy," he says. "COVID-19 has affected everyone but I can only imagine how lonely those children are if they can't have visitors."
Elie adds that as La La Land grows, so will its efforts to help others. "The bigger we get, the more I want to give back. I want to feel we did our very best to make a difference."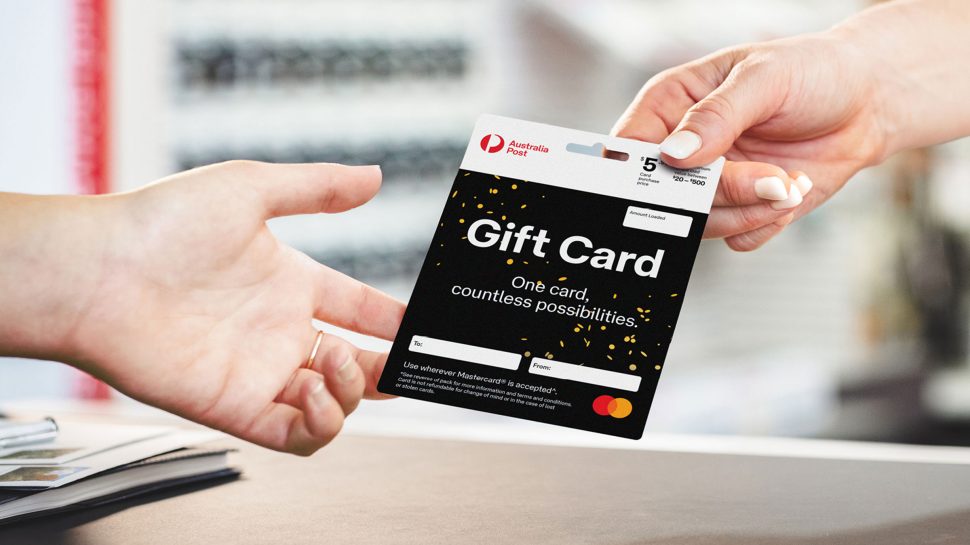 Spreading cheer with a different kind of card
Elie also believes that charity starts at home and giving back should begin with his team.
"It has a ripple effect. When our team feels happy and fulfilled, it positively impacts our stockists – many are small business owners – and then our customers and charity partners."
Whether you have a team of 10 or 1,000, your people may have pulled together in extraordinary ways to navigate this difficult year.
This is an ideal time to acknowledge their resilience, and give them the gift of choice – with a gift card. It's easy to pick up some Australia Post MasterCard gift cards1 or gift cards for specific retailers, from our online store or your nearest Post Office.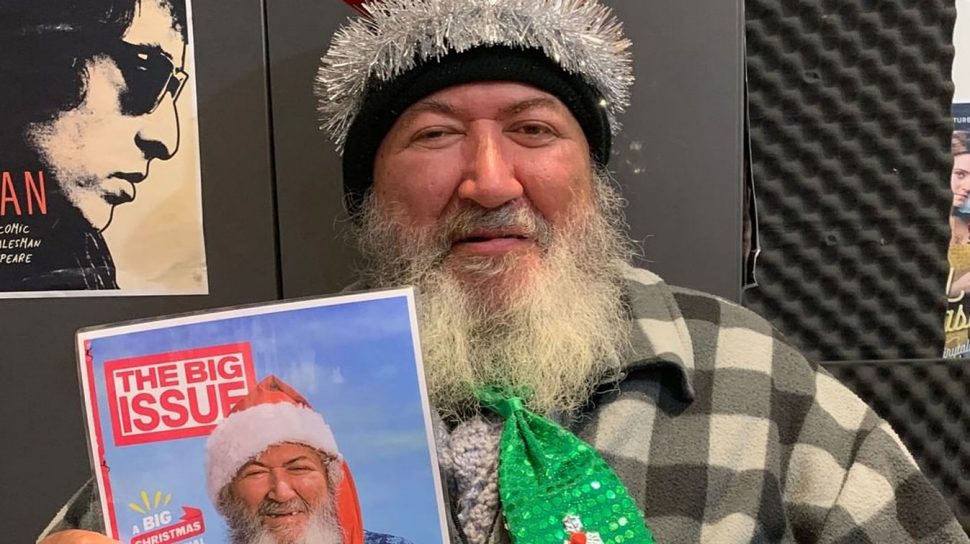 Support The Big Issue this Christmas
You can also get into the spirit of giving with gifts that bring joy to both seller and recipient – a subscription to The Big Issue, plus buying a calendar from a local Big Issue vendor.
"Many of us are reflecting on this year, and how we can support others," The Big Issue CEO Steven Persson says. "Your gift will help those doing it tough a chance to earn an income during a precarious time. A subscription to The Big Issue is truly a gift that gives back."
Since 1996, the organisation has created work opportunities for those unable to access mainstream jobs in Australia. The Big Issue has helped over 7,000 people experiencing homelessness, disadvantage and marginalisation, earn more than $31 million, while also gaining invaluable work training and work experience.
The Big Issue's partnership with Australia Post is key to helping fulfil its mission. Selected Post Offices act as distribution points, from which 800-plus vendors can purchase copies of the magazine to sell to customers.
Australia Post also supports those in The Big Issue's Women's Workforce and Women's Subscription Enterprise programs.
"Every year Australia Post purchases magazine subscriptions and outsources third party work to our Women's Workforce," Steven says. "This has created thousands of hours of work for women experiencing homelessness and disadvantage, as well as training, mentoring and other support."

Australia Post Head of Community, Nicky Tracey, adds that Australia Post is encouraging customers and staff to consider buying subscriptions as Christmas gifts.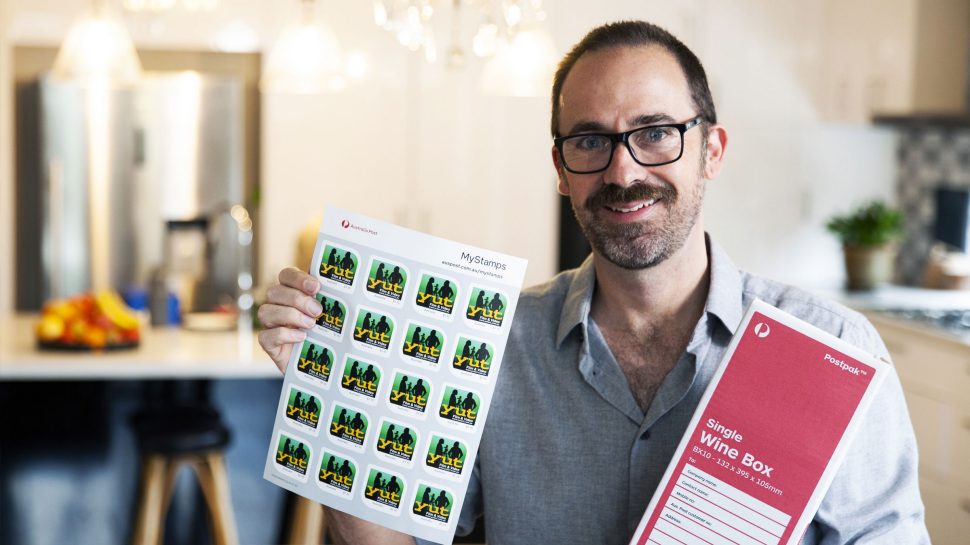 Share season's greetings with clients
The holidays are a great time to show how much you appreciate your clients. Director Michael McArthur of corporate video production studio Yut Film and Video says he is going to use MyStamps to add an extra level of personalisation to this season's greetings.
Personalised stamps can help your business make a statement amidst the flurry of business Christmas cards and gifts. This tangible touchpoint may be even more important following so little in-person contact due to COVID-19.
"In a world where parcel delivery is becoming more and more common – and we haven't seen our clients face-to-face for months – I wanted our gifts to stand out this year," Michael says.
The Yut team brought their eye for production to this year's gifts, designing a stamp featuring their logo and behind-the-scenes production shots. Michael says in a world of digital marketing, the idea of posting something physical in the mail appealed to his team.
"There's nothing nicer than receiving an unexpected gift in the mail," he says. "And when it has a personalised, branded stamp on it, it's more than likely to raise interest and reinforce our branding."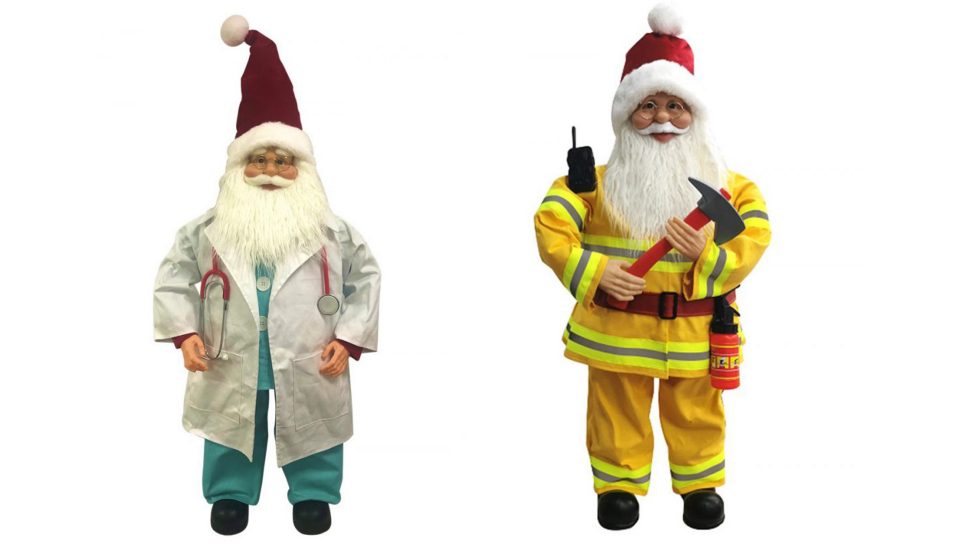 How you can get into the holiday spirit
It's Christmas year-round at St Nicholas Christmas Cave, which owner Stephen Ratcliffe says has been "extremely busy since March, as if Christmas is tomorrow!"
Having shifted sales online to lift the spirits throughout the pandemic, the one-stop-Christmas-shop also recognises the commitment of Australia's frontline workers in its 2020 range.
From Doctor Santa and Fireman Santa to Bill the Christmas Koala, these unique tree ornaments, plush toys and figurines may bring cheer throughout the year.
"Many customers tell us how much joy our store brings, it helps them forget what's happening in the world around us," says co-owner Anita Ratcliffe, who designed this year's special range.
With some Australian families and friends facing the possibility of spending the holidays apart this year due to COVID-19, they may depend more on your business to overcome that physical distance and deliver the love and joy this year.
Here are a few ways you can make the holidays brighter for your customers with the help of Australia Post:
Offer flexible delivery choices, including parcel locker, Post Office and PO Box drop offs.2
Simplify your returns process with free returns, clear instructions and return postage included.
Keep customers updated with text and email tracking notifications.3
Provide a wider range of payment options to make grabbing that perfect gift that much easier.