Virtual styling: How Australian fashion brand Cue is digitising its retail experience
With US research indicating consumers likely to keep their new online shopping behaviours, retailers are taking their customer experience to the next level – bringing a personal touch to eCommerce. Shane Lenton, CIO of Australian fashion brand Cue, shares how its new virtual styling service is driving up conversion rates and order values.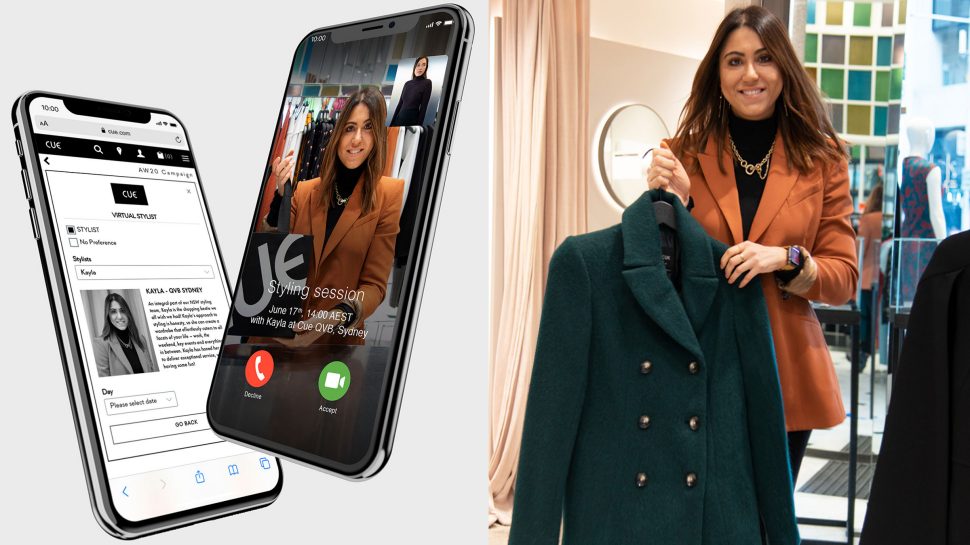 Key points
eCommerce has grown exponentially since the start of COVID-19.
Personal and emotional connection online is key to customer engagement.
Cue's virtual stylist service sends average transaction volumes soaring.

Australian eCommerce has grown exponentially since the start of COVID-19, with a year on year increase of over 72% in the twenty weeks following the pandemic announcement.
In this time of social distancing, online shopping is playing an important role in keeping consumers connected to the products they need. New habits and behaviours are forming, that in many cases, are unlikely to go away after the crisis passes.
"Retailers shouldn't expect business to return to normal" says Ben Franzi, GM of Parcel and Express Services at Australia Post. "Online spending is likely to remain above pre-COVID-19 levels well beyond this crisis."
Franzi believes that as people move towards an increasingly contactless world eCommerce is likely to become an even more important channel. And, unable to engage customers face-to-face, retailers around the world are bringing elements of the in-store experience online.
Creating rich emotional connections with customers
Emotion can be a major driver for purchases, and may be an even bigger driver when it comes to loyalty.
"If you can create an emotional connection to your product, customers may be more likely to shop in your store, buy more and buy more often. But some retailers might struggle to do this online," says Franzi.
Providing personal guidance through the selling experience can be a good way to start.
Iconic Australian fashion retailer Cue was preparing to offer a virtual styling service before the onset of the COVID-19 pandemic. For the past few years, it had been working on giving customers access to the entire range within a virtual experience, as well as fulfilment automation.
When social distancing measures were introduced in March, Cue accelerated its launch of the virtual service. And it was taken aback by the immediate response. Amid COVID-19 restrictions, it was clear just how much customers valued – and missed – physical connections
"Customers have been really excited to have the opportunity to meet with some of their favourite stylists, who they usually see in store," Shane Lenton, CIO at Cue says. "We provided the opportunity for that connection again. It has been a huge catalyst for the success of the platform."
And it has also given some of their customers who only shop online a chance to connect and have a traditionally 'in-store' experience.
"As we move towards an increasingly online world these experiences are likely to become even more important," Franzi says. "The key to success lies in connecting in-store software with online systems so retailers can provide an uninterrupted experience wherever customers shop."
The right technology to replicate the physical experience
Cue's virtual styling service is the culmination of a consistent effort over the last couple of years to develop what they call 'unified commerce' – creating consistent and personal omnichannel customer experiences through technology.
"Whenever we look at developing new ideas, the ultimate goal is to create the best customer experience" Lenton says. "So before we could offer an online styling service, we first needed the capability for customers to be able to shop our range from within the experience, and easily automate the fulfillment process."
From 'endless aisle', where they can fulfill any order from any Cue store or warehouse in the country, and 'store to door' delivery solutions to automation and artificial intelligence, Cue has spent the past few years setting up vital technology and capabilities.
"All of this underlying technology – AI, recommendations, booking platform – is what enables our stylists to provide such a personal experience during a virtual session," says Lenton.
Breaking down digital barriers
Cue's virtual stylist experience starts with an online booking platform. Customers select their preferred stylist based on their profile and availability – all easily accessible through the system. They are also asked a series of questions about their circumstances and preferences to ensure the stylists can personalise their range selection and advice.
"If the client has purchased with us before, our team will have their history on hand, along with recommendations from our AI platform. They're on the front foot from the start of that session, and will have products ready to go. This makes the personalised experience more seamless for our virtual customers," says Lenton.
Cue stylists run appointments via WhatsApp Business, as they found that their market is familiar with the platform. With a selection of pieces on hand, stylists show customers different outfits during the sessions, and if customers are ready to purchase, stylists will process the transactions within the call. Otherwise, favourite items are added to their wish list so customers can purchase later.
What has also been interesting for Lenton is how much the virtual service plays to the growing need for consumer convenience.
"We have had sessions while people are in transit, on holidays or at work. It really breaks down the barriers of the traditional way of shopping. Allowing online customers to shop when they want and how they want, and combining it with an in-store level of experience has been really powerful for us."
The impact of bringing an 'in-store' experience online
According to Lenton, "there was great uptake immediately. We were just blown away by the interaction with our customers through social media around the initiative – the excitement was fantastic. It was really well received, and we had a lot of engagement and dialogue through social channels off the back of the launch," Lenton says.
The service now averages around 40 bookings per week, with a steady flow of positive feedback. But its success isn't only anecdotal. Conversion rates for virtual styling sessions are consistently over 60%, and average transaction values are over five times higher than normal.
"We're definitely seeing great results and a highly engaged customer off the back of this initiative," confirms Lenton.
Listening to improve customer experience
Lenton says listening to customers has been very important for Cue – and more than ever this year.
"We've been guided by our customers and were able to make a great connection with them. You need to open that dialogue and really understand what they're looking for, from you as a business, as a retailer, and a brand," he says.
Although Cue's virtual stylist has made a big impact, Lenton says they innovate on a relatively modest budget. "I think there are opportunities out there and it's a matter of trying to find the right partner or platform."
His advice to retailers looking to enhance their customers' online experience? "Do your research and find other businesses you can collaborate with."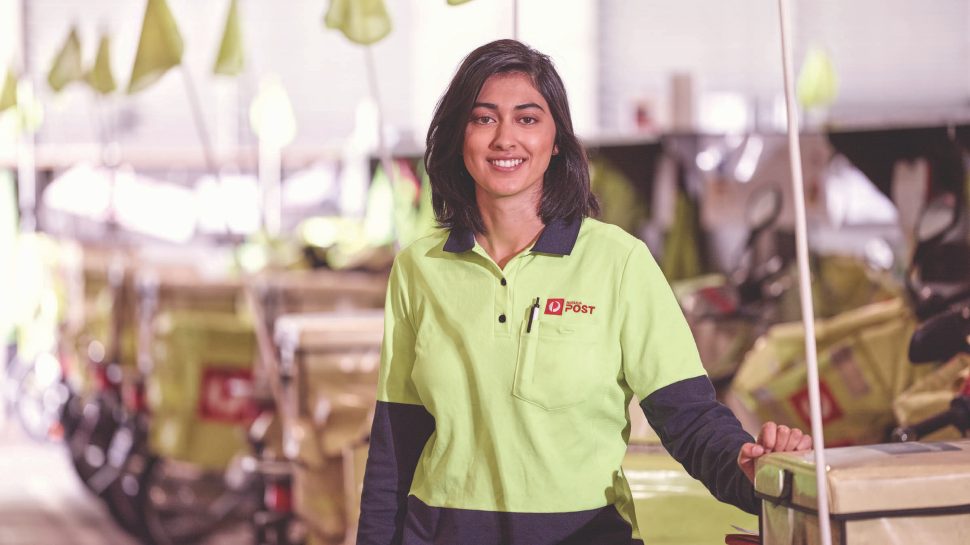 We've adapted our business to keep serving you during this time.