How Australia Post is preparing to deliver more parcels this Christmas
With new automation, new facilities and fast delivery services, Australia Post is set to deliver a record-breaking 3 million parcels per day this Christmas – including yours.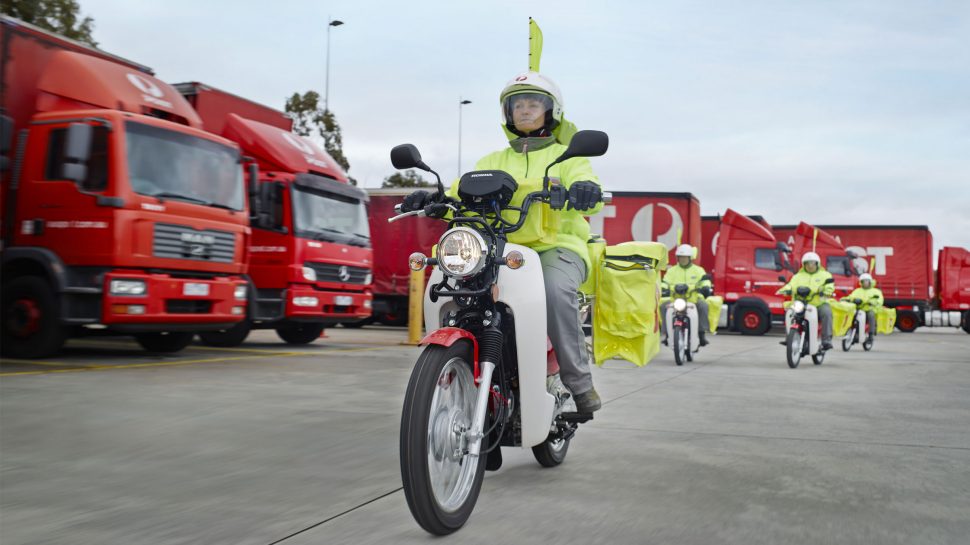 With significant growth in online shopping and next business day deliveries, Australia Post is investing $900 million over three years in automation and infrastructure to build greater capacity for growing parcel volumes.
Whether it's getting more items sorted in shorter time frames, working with QANTAS to increase next business day deliveries, or enhancing tracking as items make their way across the country, our investment focuses on improvements that result in one thing – happy customers.
As shoppers snap up bargains during the major sales events that have become part of our Christmas shopping 'rush', our new Brisbane Parcel Facility – the size of eight football fields – opened in Redbank QLD.
The new facility houses a 500-strong team supported by small and large parcel automation, state-of-the-art robotics and 23 Automated Guided Vehicles.
New automation and facilities have also gone live in Darwin, Dandenong and Somerton in Melbourne, and in Alexandria in Sydney with more to come in Eastern Creek in the first week of December.
Bob Black, Group Chief Operating Officer for Australia Post, said, "We are proud of the innovative role we've played in the industry, and we're always exploring how new technology can further increase efficiency. Our new automation means we can process more parcels - faster, more safely and more securely than ever before.
"Australians love online shopping. They spent $27.5 billion nationally online last year, so our continued investment means we can process parcels more efficiently right across the network – getting it from merchant to customer quicker.
"What we're also finding is that shoppers are jumping online earlier to snap up deals in annual online sales events, which means we're getting bigger volumes, earlier in the peak period," he said.

Fast delivery for the festive season
Last year Australian consumers embraced the US tradition of Black Friday and Cyber Monday. In 2018, Black Friday and Cyber Monday purchases eclipsed the first week of December, which has traditionally been the Christmas peak for online sales.
This year, Black Friday and Cyber Monday will overflow into the first week of December, likely making this the biggest online shopping week of 2019.

The week before Christmas is usually Australia's peak week for express shipping, accounting for nearly 32% of all parcel deliveries in 2018 – compared to an average of 19% across all other weeks.
The Hamper Emporium CEO and Co-Founder, Emily McWaters, said 20% of customers upgrade to express delivery on average. In the week before Christmas however, she says demand for this service skyrockets to 90%.
"The express delivery upgrade is very important to our customers at this time and we're able to meet our biggest last minute sales because Australia Post handles it so seamlessly."
"The last thing we want is to have our extra sales volume still sitting at the back dock waiting to be picked up. Even when we exceed our forecast volumes, Australia Post still hits the same delivery timelines for these extra parcels. We know they won't get left behind."
Jonathan Ladmore, the founder of online creative learning toy store, Crayons, knows exactly what his customers expect at Christmas – fast delivery of gifts.
"Our customer base consists of mums and grandparents who usually handle the Christmas shopping so there's a sense of urgency in making sure the gifts arrive on time and in good condition," he said.
Crayons uses Australia Post's On Demand service which makes it possible for customers to receive their orders faster than Australia Post's Parcel Post service.


Stay competitive with fast delivery
Delight your customers with same-day, next-day and Saturday deliveries.

Find out more