Your essential guide to eCommerce peak season
With the eCommerce peak season just kicking off, it's time to put your plans into action for a successful sales period. Here's a guide to help you get started.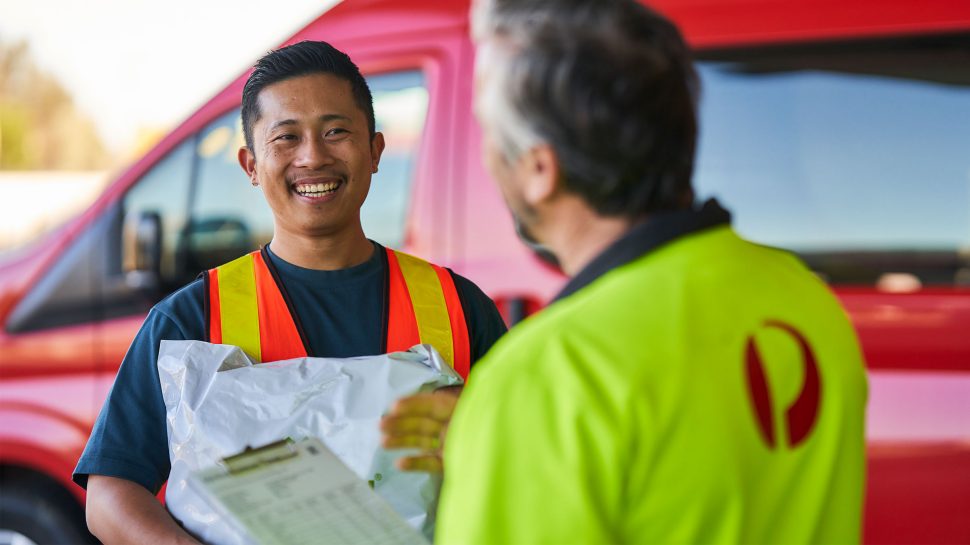 Key points
With November 2022 smashing records for online sales, the 2023 peak sales season is shaping up to be a big one.
Follow three steps to success in the peak period: planning, correct freight presentation and offering a great delivery experience. 
Our Peak Playbook is your companion to this busy season. 

Are you prepared for eCommerce peak season? 
Almost 80% of medium-sized business in Australia experience peak periods,1 where demand and pressure on their business increases. Coming into this busy time, shoppers are showing all the signs of wanting to hunt out bargains, so the upcoming season represents a huge opportunity for online retailers to clock up a spike in sales. 
Question is, what do you need to do to prepare your business for sales success? Your first step is to read our 2023 Peak Playbook, which is packed with tips and tools to help you sail through the eCommerce peak period with confidence.
Below is a quick rundown of everything you need to know. But first, let's look at why all this planning and preparation is worth the effort.
It's time to capitalise on peak sales periods
There's a lot of financial uncertainty out there right now, for both businesses and consumers. Online shopping continues to grow, but it's more moderate than the huge spikes seen during lockdown years, with eCommerce growing just 1.7% last year.2 
This all seems to change when discounts and deals are on the table. Last November, Australia recorded its biggest month in online shopping history. Driven by the popularity of Black Friday and Cyber sales, online purchases topped the previous November's record by 3%—with a record 6+ million households shopping online during the month.3
Clearly, Aussies love a bargain. It's what helps drive peak season in Australia – as they take advantage of the big eCommerce sales of the year, especially in the lead up to Christmas. Here's how you can pull the bargain-hunters towards your eCommerce store and deliver a great shopping experience along the way. 
Step 1: Peak season planning
If you haven't already started, then planning for peak season begins right now. You should be forecasting sales volumes and speaking to your suppliers to ensure a reliable, steady stream of stock. You should also be thinking about marketing—specifically, how all your customers are going to find out about your best deals.
For Naked Asian Grocer, an online Asian grocery store with a zero plastic and low-waste ethos, Co-founders Brian Ooi and Jian Loh start planning more than half a year in advance. 
"We start our peak season planning approximately 6-8 months early – to ensure we order enough inventory, especially considering some products have longer lead times," says Brian. 
Getting their marketing strategy right, ensuring capacity during peak and forecasting accurately are other top priorities at this time. 
"To forecast well, we use historic data as a guide and then overlay with fluctuations from other influencing factors. For example, if we are doing a deeper discount this year, we'd project for a higher uptake rate. For our business, we think it is better to over-forecast vs under-forecast. This is because with excess stock after peak periods, we are able to add them to the standard inventory," he says.
During the planning phase, map out your strategy for fulfilment and deliveries too, so that you're confident your systems will cope with the forecast jump in volume. Look at everything from staffing to the number of boxes and satchels you'll need. If you're not sure, our packaging finder can help you pick the right products for your business needs.
If you're well planned, this will free up time for when the orders start coming in. Says Brian, "we always make sure to have a solid plan so that we'd have enough inventory, capacity and to launch our marketing strategy. That means during peak periods, our priority is getting our products to our customers as quickly as we can."
Step 2: Freight presentation
Up to now, you've planned everything you can to help orders land in your customers' hands ASAP. Ensuring you have prepared your freight correctly is the next step. For example, did you know that reflective labels are hard to scan? Or that if you manifest a parcel too early, you risk an increase in customer enquiries, which can put unnecessary burden on your customer service team? 
Check the playbook for all the packaging tips - from how to print and attach your labels, to parcel sorting, manifesting, and international sending. There are also helpful how-to videos which explain why it matters to get these basics right. Here's one, featuring Australia Post customer Emma Kate Co, explaining how to master perfect packaging and labelling: 
Video: We open on a quick crash zoom montage. We see the Emma Kate Co team packaging an order, sticking on a label and express post tape. The shots are all close up motion shots of hands, parcels and associated actions. A title appears that reads, 'Learn about perfect packaging'. 
 
Video: Emma and Kerry are at the Emma Kate & Co warehouse, surrounded by products and boxes. They are laughing as they pack planners together. 
 
Emma: Nailed it. You just made it better. 
 
Title: Packaging to keep your parcels moving 
 
Video: Emma, the founder of Emma Kate Co, speaks to camera with Kerry from Australia Post. Their names and titles appear on screen: 'Emma Kate Codrington, Founder, Emma Kate Co' and 'Kerry Lambert, Customer Success, Australia Post'. 
 
Emma: Customer experience for us at Emma Kate Co is really important, so we bring attention to detail and our love for design right through to our packaging.  
 
Video: We cut to a montage inside the Emma Kate Co warehouse, where employees are packing orders. We see close ups of the product, boxes, and labels. The screen is split, on the left we see the Emma Kate Co orders being packed. On the right, we see Emma's tips animated as text on screen.  
 
Emma: Making sure that our product arrives safely is paramount. So our custom boxes specifically fit the shape and size of our product, meaning that it's nice and snug and safe inside the parcel. All of our boxes are matte laminated and non-reflective packaging. 
 
Video: We see Kerry talking to the camera, with Emma by her side. We cut between some shots of the warehouse orders stacking up.  
 
Kerry: Because if you use glossy packaging, it doesn't move through our machines as efficiently and may slip. For our Australia Post customers, please ensure you don't overload your parcels or your satchels because it could crease the labels. 
 
Title: Getting your labelling right 
 
Video: We cut to a montage of employees on computers generating labels, printing them on a label printer, and placing them on parcels. The screen is split, on the left we see the Emma Kate Co orders being packed. On the right, we see Emma's tips animated as text on screen.  
 
Emma: Labels need to be easily read by Australia Post machines and to get it right, we make sure that the customer details are all correct on the labels, and we also use smart barcodes. We stay stocked up with labels and ink and we regularly service our printers and we always print on white paper with black ink. 
 
Video: We see Kerry talking to the camera, with Emma by her side. 
 
Kerry: For other Australia Post customers, you may use a format template or a label printing service. 
 
Video: Employees continue to put the final labels, tape and touches on their parcels.  
 
Emma: And we don't stick labels on corners, edges and seams of packages. 
 
Video: We cut back to Emma and Kerry, talking to camera. 
 
Kerry: These tips are great because if the labels are wrinkled or torn, obstructed, maybe unclearly printed, it could lead to delays, especially if the barcode can't be read by any of our machines. 
 
Video: We close on a crash zoom montage of a parcel being picked up by Australia Post. The final shot shows a delivery driver from Australia Post exit with the parcel. A title appears that reads, 'To learn more, visit auspost.com.au/peak" and we see the Australia Post logo. 
Step 3: The delivery and returns experience
The work doesn't stop once the parcel's out the door. You should be thinking about the end-to-end delivery experience, which includes the period when the parcel is in transit and the potential need for returns. 
With 91% of shoppers now tracking parcels,4 tracking and notifications should become part of your plan, including encouraging your customers to download the AusPost app to track a parcel. And, with 6 in 10 shoppers saying they chose a different retailer because of a more favourable returns policy,5 your returns process should be as customer-friendly as possible.
Post delivery, it's time to think about converting one-off shoppers to loyal ones that return again and again to your site. There are plenty of ways to build loyalty, and you'll be even more successful if their overall experience was a smooth and easy one. 
Ready to set sail for sales success?
Doing everything you can to prepare for peak, then making sure you are preparing your freight correctly during the busy months, can help to ease the stress in this time. Looking after your mental health and wellbeing during busy times is important, too. Stay connected to friends and family, even when workloads grow. Monitor your stress levels, keep active and get plenty of sleep. This way, you'll be ready to hit the ground running in November and December.
Download our 2023 Peak Playbook today and arm yourself with all the information and tools you need to sail through this year's eCommerce peak.
MyPost Business can help with your parcel sending

From automating shipping label creation to booking parcel pickups, MyPost Business is here to help eCommerce businesses save time and money every send.