7 steps to styling your product for Christmas
If you're a small business owner selling online, you'll recognise the need to step up your styling at this time of year.
From mid-November onwards, Instagram and Facebook feeds become flooded with small businesses placing their best styling foot forward. There'll be metallic decorations, tinselled trimmings, little red berries and Christmas trees starting to poke their heads into product pictures, everywhere. Gift guides take over the average e-newsletter and online shopping carts overflow with multiple purchases.
But styling your products for the festive season doesn't have to be an expensive exercise. It may be your shop display, your Instagram pictures or your website homepage that needs a mini Christmas makeover. So what can you do to make your products stand out from the crowd, at such a competitive time of year?
"Hi, I'm Chelsea from I Heart Bargains. Here are some quick tips on how to style your flat lay for Christmas."
(Christmas music playing)
"Balance is everything. As a general rule-of-thumb for flat lays, stick to the 'rule of thirds', and place the main components on the gridlines of an invisible three-by-three grid."
"Don't clutter your objects together, create some space between them."
"Now, pick a colour scheme. There's nothing worse than colours that don't work harmoniously in a flat lay, and stick to it."
"You don't have to spend a fortune either to make your Christmas flat lay look nice and cheery. Use some stars, some ribbon and some berries, and you're done." 
"Finally, shoot from a birds-eye point of view and voila, filter away and you're done." 
"Don't forget to start planning now so that your Christmas is stress-free."
Styling your products on a budget can be easy if you:
Decide on your hero product
Which of your products are popular throughout the year? And what sells well over the Christmas period? Decide on a handful of key products that will be featured in your display or photo shoot.
Set up your styled space
Where is your display going to be positioned? Make sure there is enough room for the display and that you don't overcrowd the area. Lots of product won't necessarily increase people's interest. The eye is attracted to white space and clean lines.Try a wall of product as a point of difference. This inexpensive wire rack was purchased from a hardware store. Note the one Christmas decoration on the left hand side. Simple yet effective.
Create a clean back drop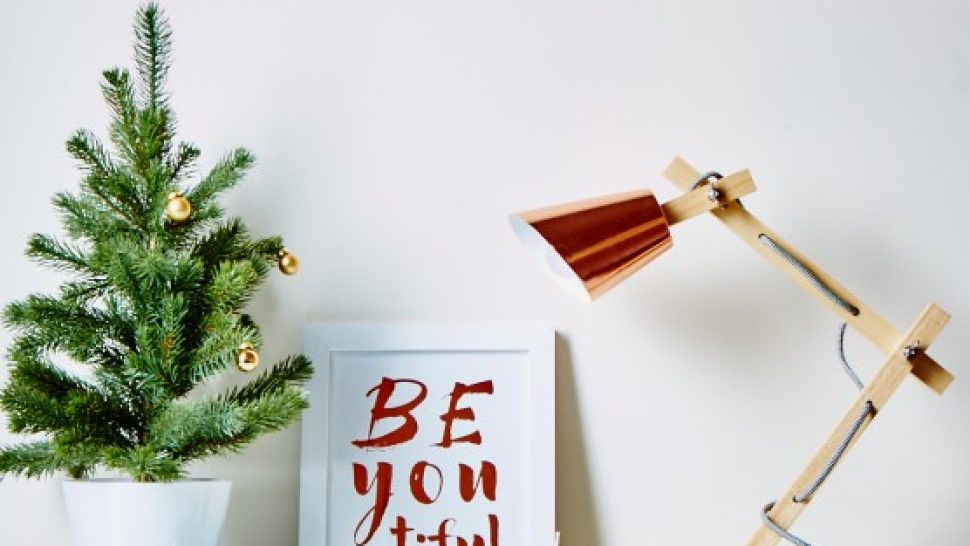 Blank, white walls will come in handy when you're photographing product. If you need your products and Christmas decorations to stand out, white works best.
Consider flat lays for Instagram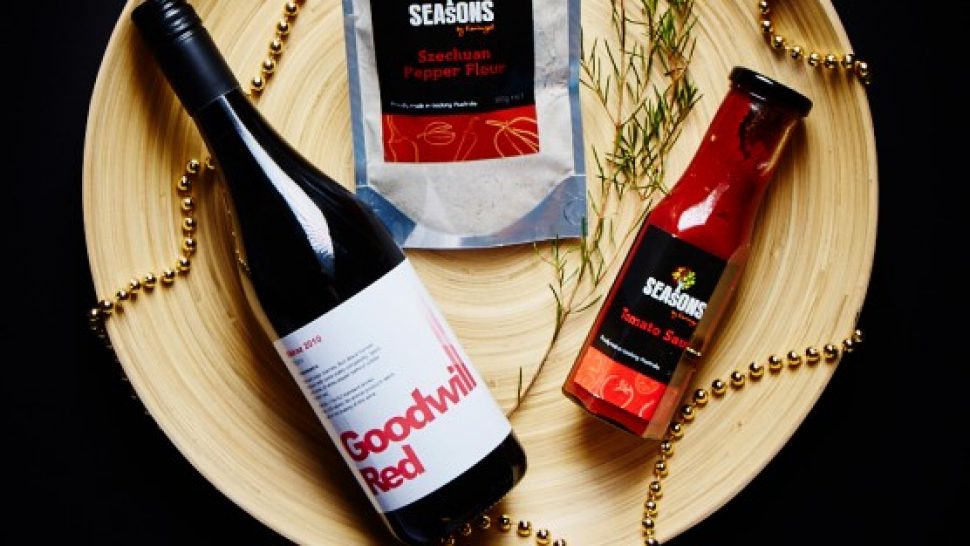 Flat lay photographs means setting up the product so it lays flat on an even surface (typically a white background works best). The photograph is taken from a bird's eye view. Table tops, floors and beds make the best back drop for a flat lay. Evenly place your images and add in some Christmas props. I used a string of cheap Ikea beads in this shot.
Invest in some affordable props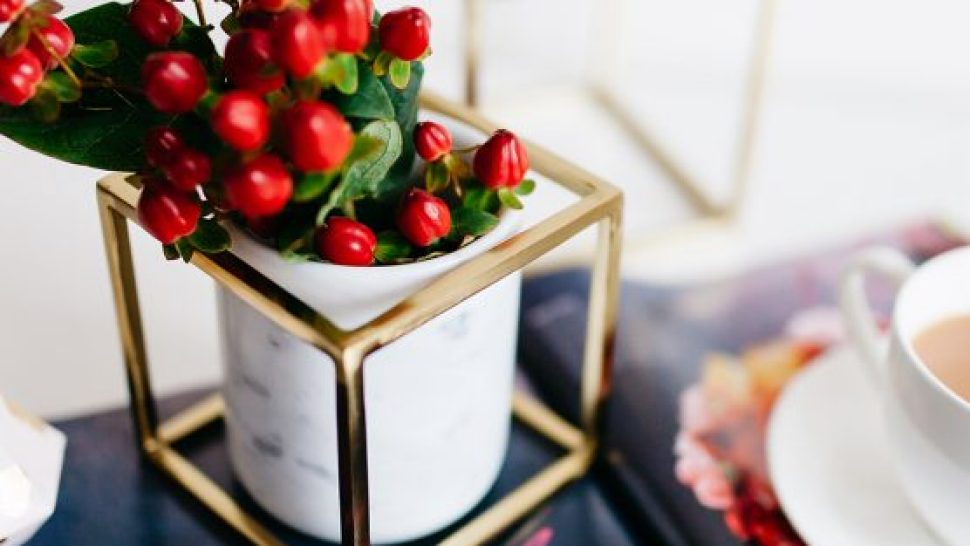 When styling your product, think beyond the traditional Christmas tree option. Look for different coloured decorations that don't scream Christmas. It means your display can look classic. Try to place some flowers, holly, or berries in your pictures like this. The tiny baubles and diamond shaped decoration are from Ikea.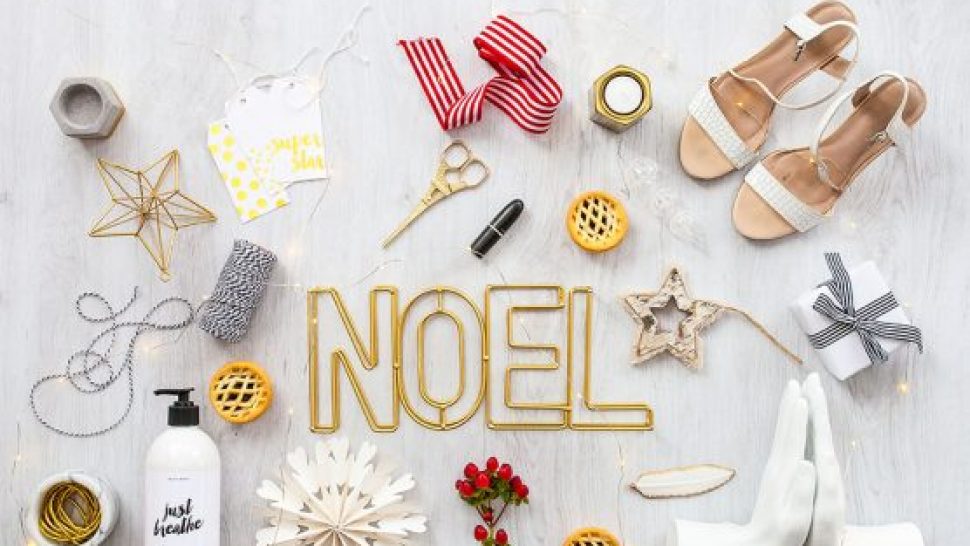 What else does Christmas mean to you? Think about how you can inject that holiday, end-of-year feeling into your photographs and marketing. It might be about positioning your product amongst things you'd take to the beach on a summer vacation. You could also write a personal note in your e-newsletter, for a change.

Start now
It doesn't hurt to start your styling process early. It takes time and patience to neatly style an image for social media or setting up a display in your store, so best to start now.