Sharing the power of natural ingredients: the Natural Supply Co story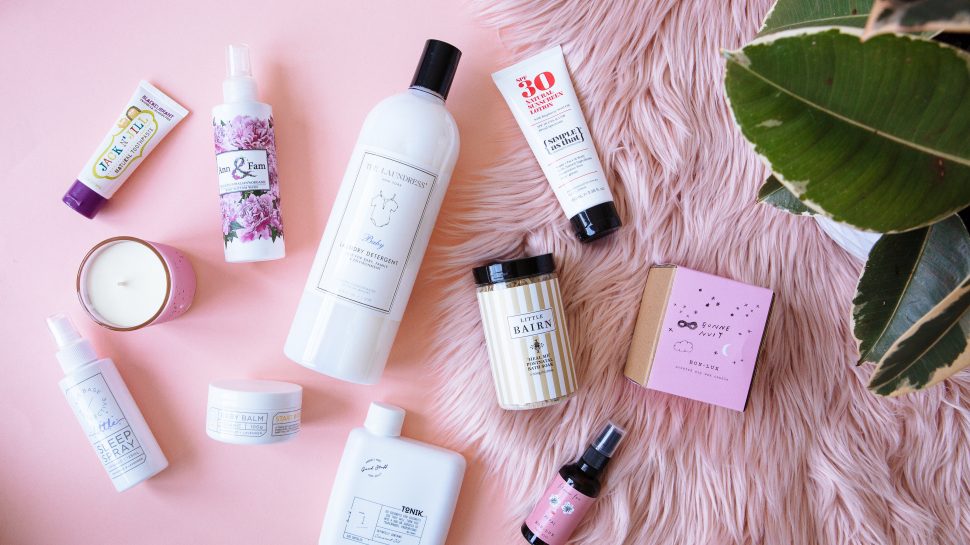 Many of us tend not to think about the ingredients that are in products we use day-to-day. But when Celeste Robertson's friend Cath Brooks was diagnosed with multiple sclerosis at the age of twenty three, she became more mindful of just how many chemicals are in every-day products. Cath decided to deal with her diagnosis by improving her health through focussing on the things she can control - what she puts in her mouth and uses on her skin.
With this focus in mind, the pair of friends embarked on a mission to find organic replacements for almost everything. They quickly discovered that there was no single home for natural beauty, skincare and lifestyle products online.
Armed with research, a passion for healthy living and mission to share the power of natural ingredients with their communities, Celeste, Cath and their third best friend, Sarah Scott, began the Natural Supply Co. Their new business was an online store dedicated to offering natural, cruelty-free and low-toxicity products.
In addition to creating an online space for other people to find natural products from various categories, the trio were also motivated to provide exposure for amazing ethical brands and also to that ensure meaningful information about product ingredients was provided to their customers and audience.
Celeste lives in Geelong, Victoria with her husband and her sixteen-month-old son; and continues to build her small business along with her best friends and co-founders Cath and Sarah. Three years since they started their journey, the Natural Supply Co proudly stocks over seventy brands with a range of hundreds of products.
Read our interview with Celeste about her small business journey below.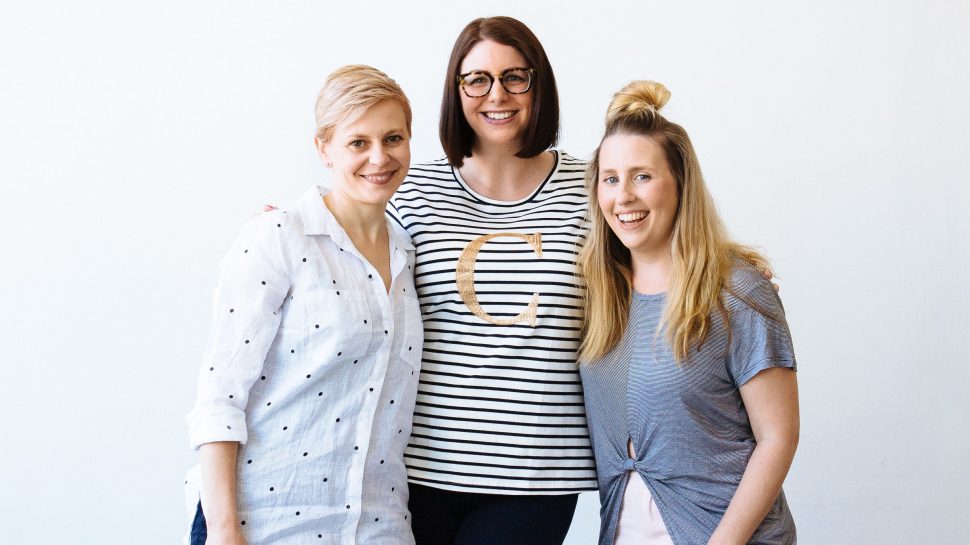 (Natural Supply Co Founders, left to right; Sarah Scott, Celeste Robertson and Catherine Brooks)
Tell us a little about how Natural Supply Co started
We started the business because Cath had been diagnosed with MS and was looking for natural products to replace all the chemical-filled products she was using, after realising how many unnatural ingredients were in everything she used; skincare, makeup, cleaning products, laundry detergent - literally everything.
I have a background in online retail and beauty, so I was really keen to get involved and help make Cath's idea a reality.
We launched in October 2014 - the day after arriving home from my honeymoon in Hawaii! Cam (my husband) and I got home from the trip and could barely get inside our front door; my in-laws had been looking after the deliveries while we were away, and there was so much lovely stock waiting to be unpacked that there was no room to move! With no time for unpacking our suitcases, we hit the ground running and worked through the night to ensure Natural Supply Co could go live the next morning.

Sarah joined us a year later, bringing with her the advantage of being local to my area and therefore being able to help me with packing orders and running business errands. Having worked as a dermal nurse, Sarah also knows a lot about the skin and ingredients in skincare products.
What has been the biggest challenge you've faced in starting your own business?
Having time to work ON the business, when so much time is taken up working IN the business; packing orders, writing newsletters, placing stock orders, paying accounts - the list goes on.
What has been the most surprising obstacle you've faced in running your own business?
Cash flow! We never seem to have enough money to pay for things to grow the business, after we've paid for the things we need to.
What challenges do you feel are yet to come?
Scaling the business to where it needs to be to ensure long-term viability.
What has been the best advice you've received about running a small business?
The best piece of advice was actually something I heard quite recently, from a fashion illustrator called Megan Hess who presented at the Business Chicks '9 to Thrive' event in Melbourne. She reminded the crowd to enjoy the process of growing the business, rather than trying to just reach the end goal of 'success'.
Do you think about success? What does success look like to you?
My perspective on this has really changed since having a baby! To me, success is currently having the flexibility to spend time with my family while still being able to manage Natural Supply Co and pay the bills.
In the mid-term, I think success for us means moving into a retail/warehouse space where we can pack orders while having the ability to serve customers face-to-face.
What advice would you give to someone who has just started out, or is thinking about starting their own business?
To be completely authentic in all areas of business - to customers or clients, and to the businesses you work with. Everyone appreciates authenticity and it makes you stand out from the crowd and encourages others to want to go on the journey of growth with you.
Because I work from home, it's really important for me to get out and meet with other like-minded women in business; forming connections, making new friends and learning from each other and the experts. The digital world moves SO quickly, it can be hard to keep up with all of the changes. It's through hearing from experts and chatting with other small business owners that we really keep up with new trends.
What products, services or resources do you wish there were more of to help support small businesses?
So much is learnt through trial and error. It would be amazing to have a place to go where experts could advise us on how to get things right the first time, in all aspects of business! Australia Post's small business team can give you advice on all the options for parcel postage – which makes life much easier when you're a business owner having to figure everything else out by yourself.
It's also expensive to set everything up right from the get-go. For example, we started using Microsoft Excel spreadsheets to keep track of business costs because paying $50 per month for accounting software was not something we could justify, but it caused so many headaches for us around BAS and tax times that we just had to 'suck it up' and move over to a paid tool. It would be great if there were more free resources like that to be able to access as a startup business owner.
What is the most valuable resource your use that helps you day-to-day?
We've just transitioned to using Australia Post's eParcel product, and we are using it with 'Ready-to-Ship' to merge data from our Shopify site to the eParcel platform so we don't have to manually type out customer addresses. This is saving us a lot of time, and also helping us to look a lot more professional with regards to our shipping process.

The other great resource is the Google Analytics app. I use it so I can see who is on our site at any given moment and see what they are looking at. It's very satisfying to be able to track and analyse the success of our online shop; and I actually end up looking at it countless times throughout the day.
Images by Stefani Driscoll Photography