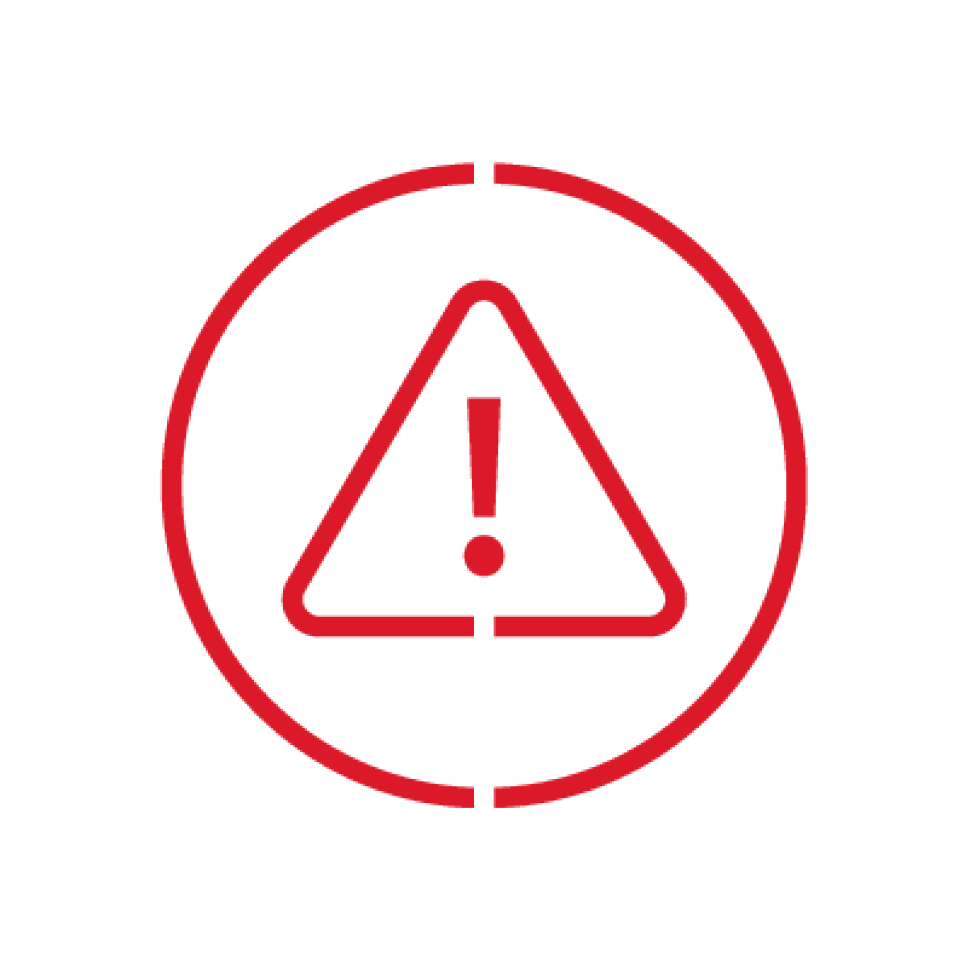 Delays and disruptions may be experienced

Overseas disruptions mean deliveries may take longer than usual. For the latest information view International delivery disruptions and service updates.

Delivery estimates and destination guide

Our delivery estimates should be used as a general guide only.

Items may be held longer than usual by Australian and overseas customs authorities.

All estimates are for metro destinations – items sent to regional and rural locations will likely take longer.
Some services are listed as suspended, due to COVID-19 disruptions.
Items sent from South Australia, Tasmania and the Northern Territory  must travel interstate before departing Australia. You can factor this in by adding 3 business days for Express items, and 7 business days for Standard and Economy items.
Available destinations and estimated delivery dates
Country
Courier parcels & letters1
Express parcels & letters
Standard parcels
Economy parcels1, 2
Economy Air & International Post Registered letters
Afghanistan

Courier parcels & letters1

Not available

Express parcels & letters

Suspended

Standard parcels

Suspended

Economy parcels1, 2

Suspended

Economy Air & International Post Registered letters

Suspended

Albania

Courier parcels & letters1

Not available

Express parcels & letters

8-18 business days

Standard parcels

15-25 business days

Economy parcels1, 2

Air: Suspended

Sea: 2-3 months

Economy Air & International Post Registered letters

25+ business days

Algeria

Courier parcels & letters1

Not available

Express parcels & letters

12-18 business days

Standard parcels

20-25 business days

Economy parcels1, 2

Air: Suspended

Sea: 2-3 months

Economy Air & International Post Registered letters

25+ business days

American Samoa

Courier parcels & letters1

Not available

Express parcels & letters

Suspended

Standard parcels

20-25 business days

Economy parcels1, 2

Suspended

Economy Air & International Post Registered letters

25+ business days

Angola

Courier parcels & letters1

Not available

Express parcels & letters

9-16 business days

Standard parcels

20-25 business days

Economy parcels1, 2

Air: Suspended

Sea: 2-3 months

Economy Air & International Post Registered letters

25+ business days


Anguilla

Courier parcels & letters1

Not available

Express parcels & letters

8-12 business days

Standard parcels

15-20 business days

Economy parcels1, 2

Air: 25+ business days

Sea: Suspended

Economy Air & International Post Registered letters

25+ business days

Antigua and Barbuda

Courier parcels & letters1

Not available

Express parcels & letters

12-18 business days

Standard parcels

20-25 business days

Economy parcels1, 2

Air: Suspended

Sea: 2-3 months

Economy Air & International Post Registered letters

25+ business days


Argentina3

Courier parcels & letters1

Not available

Express parcels & letters

Suspended

Standard parcels

9-16 business days

Economy parcels1, 2

Suspended

Economy Air & International Post Registered letters

25+ business days


Armenia3

Courier parcels & letters1

Not available

Express parcels & letters

12-18 business days

Standard parcels

20-25 business days

Economy parcels1, 2

Air: Suspended

Sea: 2-3 months

Economy Air & International Post Registered letters

25+ business days


Aruba

Courier parcels & letters1

Not available

Express parcels & letters

12-18 business days

Standard parcels

20-25 business days

Economy parcels1, 2

Air: Suspended

Sea: 2-3 months

Economy Air & International Post Registered letters

25+ business days


Austria

Courier parcels & letters1

Not available

Express parcels & letters

9-13 business days

Standard parcels

12-17 business days

Economy parcels1, 2

Air: Suspended

Sea: 2-3 months

Economy Air & International Post Registered letters

20+ business days


Azerbaijan

Courier parcels & letters1

Not available

Express parcels & letters

12-18 business days

Standard parcels

20-25 business days

Economy parcels1, 2

Air: Suspended

Sea: 2-3 months

Economy Air & International Post Registered letters

25+ business days


Bahamas

Courier parcels & letters1

Not available

Express parcels & letters

12-18 business days

Standard parcels

20-25 business days

Economy parcels1, 2

Air: 25+ business days

Sea: 2-3 months

Economy Air & International Post Registered letters

25+ business days


Bahrain

Courier parcels & letters1

Not available

Express parcels & letters

5-10 business days

Standard parcels

8-16 business days

Economy parcels1, 2

Air: Suspended

Sea: 2-3 months

Economy Air & International Post Registered letters

25+ business days


Bangladesh

Courier parcels & letters1

Not available

Express parcels & letters

5-10 business days

Standard parcels

9-15 business days

Economy parcels1, 2

Air: Suspended

Sea: Not available

Economy Air & International Post Registered letters

25+ business days


Barbados

Courier parcels & letters1

Not available

Express parcels & letters

8-18 business days

Standard parcels

12-25 business days

Economy parcels1, 2

Air: 25+ business days

Sea: 2-3 months

Economy Air & International Post Registered letters

25+ business days


Belarus

Courier parcels & letters1

Not available

Express parcels & letters

Suspended

Standard parcels

Suspended

Economy parcels1, 2

Suspended

Economy Air & International Post Registered letters

Suspended


Belgium3, 4

Courier parcels & letters1

Not available

Express parcels & letters

9-12 business days

Standard parcels

10-15 business days

Economy parcels1, 2

Air: Suspended

Sea: 2-3 months

Economy Air & International Post Registered letters

20+ business days


Belize

Courier parcels & letters1

Not available

Express parcels & letters

12-18 business days

Standard parcels

15-20 business days

Economy parcels1, 2

Air: Suspended

Sea: 2-3 months

Economy Air & International Post Registered letters

25+ business days


Benin

Courier parcels & letters1

Not available

Express parcels & letters

12-18 business days

Standard parcels

15-25 business days

Economy parcels1, 2

Air: Suspended

Sea: 2-3 months

Economy Air & International Post Registered letters

25+ business days


Bermuda

Courier parcels & letters1

Not available

Express parcels & letters

8-18 business days

Standard parcels

12-25 business days

Economy parcels1, 2

Air: 25+ business days

Sea: 2-3 months

Economy Air & International Post Registered letters

25+ business days


Bhutan

Courier parcels & letters1

Not available

Express parcels & letters

10-18 business days

Standard parcels

15-25 business days

Economy parcels1, 2

Air: 25+ business days

Sea: Not available

Economy Air & International Post Registered letters

25+ business days


Bolivia

Courier parcels & letters1

Not available

Express parcels & letters

8-18 business days

Standard parcels

Suspended

Economy parcels1, 2

Air: Suspended

Sea: 2-3 months

Economy Air & International Post Registered letters

Suspended


Bonaire, Sint Eustatius and Saba

Courier parcels & letters1

Not available

Express parcels & letters

8-18 business days

Standard parcels

15-25 business days

Economy parcels1, 2

Air: 25+ business days

Sea: Suspended

Economy Air & International Post Registered letters

25+ business days


Bosnia and Herzegovina

Courier parcels & letters1

Not available

Express parcels & letters

5-9 business days

Standard parcels

10-18 business days

Economy parcels1, 2

Air: Suspended

Sea: 2-3 months

Economy Air & International Post Registered letters

25+ business days


Botswana

Courier parcels & letters1

Not available

Express parcels & letters

12-18 business days

Standard parcels

Suspended

Economy parcels1, 2

Suspended

Economy Air & International Post Registered letters

Suspended


Brazil

Courier parcels & letters1

Not available

Express parcels & letters

6-12 business days

Standard parcels

11-17 business days

Economy parcels1, 2

Air: Suspended

Sea: 2-3 months

Economy Air & International Post Registered letters

25+ business days


Brunei Darussalam

Courier parcels & letters1

Not available

Express parcels & letters

6-8 business days

Standard parcels

7-15 business days

Economy parcels1, 2

Not available

Economy Air & International Post Registered letters

25+ business days


Bulgaria

Courier parcels & letters1

Not available

Express parcels & letters

6-13 business days

Standard parcels

9-15 business days

Economy parcels1, 2

Air: Suspended

Sea: 2-3 months

Economy Air & International Post Registered letters

20+ business days


Burkina Faso

Courier parcels & letters1

Not available

Express parcels & letters

8-18 business days

Standard parcels

15-25 business days

Economy parcels1, 2

Air: Suspended

Sea: 2-3 months

Economy Air & International Post Registered letters

25+ business days


Burundi

Courier parcels & letters1

Not available

Express parcels & letters

12-18 business days

Standard parcels

20-25 business days

Economy parcels1, 2

Air: Suspended

Sea: 2-3 months

Economy Air & International Post Registered letters

25+ business days


Cambodia

Courier parcels & letters1

Not available

Express parcels & letters

6-11 business days

Standard parcels

10-18 business days

Economy parcels1, 2

Not available

Economy Air & International Post Registered letters

25+ business days


Cameroon

Courier parcels & letters1

Not available

Express parcels & letters

8-18 business days

Standard parcels

15-25 business days

Economy parcels1, 2

Air: Suspended

Sea: 2-3 months

Economy Air & International Post Registered letters

25+ business days


Canada

Courier parcels & letters1

2-4 business days

Express parcels & letters

3-6 business days

Standard parcels

6-9 business days

Economy parcels1, 2

Air: 15+ business days

Sea: 2-3 months

Economy Air & International Post Registered letters

15+ business days


Cape Verde

Courier parcels & letters1

Not available

Express parcels & letters

12-18 business days

Standard parcels

20-25 business days

Economy parcels1, 2

Air: Suspended

Sea: 2-3 months

Economy Air & International Post Registered letters

25+ business days


Cayman Islands

Courier parcels & letters1

Not available

Express parcels & letters

8-18 business days

Standard parcels

12-25 business days

Economy parcels1, 2

Air: 25+ business days

Sea: Suspended

Economy Air & International Post Registered letters

25+ business days


Central African Republic

Courier parcels & letters1

Not available

Express parcels & letters

Suspended

Standard parcels

Suspended

Economy parcels1, 2

Air: Suspended

Sea: 2-3 months

Economy Air & International Post Registered letters

Suspended


Chad

Courier parcels & letters1

Not available

Express parcels & letters

8-18 business days

Standard parcels

Suspended

Economy parcels1, 2

Suspended

Economy Air & International Post Registered letters

Suspended


Chile3

Courier parcels & letters1

Not available

Express parcels & letters

10-20 business days

Standard parcels

15-25 business days

Economy parcels1, 2

Suspended

Economy Air & International Post Registered letters

25+ business days


China

Courier parcels & letters1

3-5 business days

Express parcels & letters

5-10 business days

Standard parcels

8-15 business days

Economy parcels1, 2

Air: Suspended

Sea: Not available

Economy Air & International Post Registered letters

20+ business days


Colombia

Courier parcels & letters1

Not available

Express parcels & letters

8-12 business days

Standard parcels

15-25 business days

Economy parcels1, 2

Air: Suspended

Sea: 2-3 months

Economy Air & International Post Registered letters

25+ business days


Comoros

Courier parcels & letters1

Not available

Express parcels & letters

8-18 business days

Standard parcels

Suspended

Economy parcels1, 2

Suspended

Economy Air & International Post Registered letters

Suspended


Congo (Democratic Republic)

Courier parcels & letters1

Not available

Express parcels & letters

Suspended

Standard parcels

Suspended

Economy parcels1, 2

Air: Suspended

Sea: 2-3 months

Economy Air & International Post Registered letters

25+ business days


Congo (Republic)

Courier parcels & letters1

Not available

Express parcels & letters

8-18 business days

Standard parcels

15-25 business days

Economy parcels1, 2

Air: Suspended

Sea: 2-3 months

Economy Air & International Post Registered letters

25+ business days


Cook Islands

Courier parcels & letters1

Not available

Express parcels & letters

11-19 business days

Standard parcels

20-25 business days

Economy parcels1, 2

Not available

Economy Air & International Post Registered letters

25+ business days


Costa Rica

Courier parcels & letters1

Not available

Express parcels & letters

12-18 business days

Standard parcels

20-25 business days

Economy parcels1, 2

Air: Suspended

Sea: 2-3 months

Economy Air & International Post Registered letters

25+ business days


Cote d'Ivoire

Courier parcels & letters1

Not available

Express parcels & letters

8-18 business days

Standard parcels

15-25 business days

Economy parcels1, 2

Air: 25+ business days

Sea: Suspended

Economy Air & International Post Registered letters

25+ business days


Croatia

Courier parcels & letters1

Not available

Express parcels & letters

7-10 business days

Standard parcels

8-12 business days

Economy parcels1, 2

Air: Suspended

Sea: 2-3 months

Economy Air & International Post Registered letters

20+ business days


Cuba

Courier parcels & letters1

Not available

Express parcels & letters

8-18 business days

Standard parcels

12-25 business days

Economy parcels1, 2

Air: 25+ business days

Sea: 2-3 months

Economy Air & International Post Registered letters

25+ business days


Curacao

Courier parcels & letters1

Not available

Express parcels & letters

8-18 business days

Standard parcels

12-25 business days

Economy parcels1, 2

Air: 25+ business days

Sea: Suspended

Economy Air & International Post Registered letters

25+ business days


Cyprus

Courier parcels & letters1

Not available

Express parcels & letters

8-18 business days

Standard parcels

15-25 business days

Economy parcels1, 2

Air: Suspended

Sea: 2-3 months

Economy Air & International Post Registered letters

25+ business days


Czech Republic3

Courier parcels & letters1

Not available

Express parcels & letters

6-10 business days

Standard parcels

8-13 business days

Economy parcels1, 2

Air: Suspended

Sea: 2-3 months

Economy Air & International Post Registered letters

20+ business days

Available destinations and estimated delivery dates
Country
Courier parcels & letters1
Express parcels & letters
Standard parcels
Economy parcels1, 2
Economy Air & International Post Registered letters
Denmark3, 4

Courier parcels & letters1

Not available

Express parcels & letters

Suspended

Standard parcels

10-14 business days

Economy parcels1, 2

Air: Suspended

Sea: 2-3 months

Economy Air & International Post Registered letters

20+ business days

Djibouti

Courier parcels & letters1

Not available

Express parcels & letters

12-18 business days

Standard parcels

Suspended

Economy parcels1, 2

Air: Suspended

Sea: 2-3 months

Economy Air & International Post Registered letters

Suspended

Dominica

Courier parcels & letters1

Not available

Express parcels & letters

8-18 business days

Standard parcels

15-25 business days

Economy parcels1, 2

Air: Suspended

Sea: 2-3 months

Economy Air & International Post Registered letters

25+ business days


Dominican Republic

Courier parcels & letters1

Not available

Express parcels & letters

12-18 business days

Standard parcels

20-25 business days

Economy parcels1, 2

Air: Suspended

Sea: 2-3 months

Economy Air & International Post Registered letters

25+ business days

Ecuador

Courier parcels & letters1

Not available

Express parcels & letters

8-15 business days

Standard parcels

20-25 business days

Economy parcels1, 2

Air: 25+ business days

Sea: 2-3 months

Economy Air & International Post Registered letters

25+ business days


Egypt

Courier parcels & letters1

Not available

Express parcels & letters

4-7 business days

Standard parcels

6-12 business days

Economy parcels1, 2

Air: Suspended

Sea: 2-3 months

Economy Air & International Post Registered letters

20+ business days


El Salvador

Courier parcels & letters1

Not available

Express parcels & letters

12-18 business days

Standard parcels

Suspended

Economy parcels1, 2

Air: Suspended

Sea: 2-3 months

Economy Air & International Post Registered letters

Suspended


Equatorial Guinea

Courier parcels & letters1

Not available

Express parcels & letters

8-18 business days

Standard parcels

15-25 business days

Economy parcels1, 2

Air: Suspended

Sea: 2-3 months

Economy Air & International Post Registered letters

25+ business days


Eritrea

Courier parcels & letters1

Not available

Express parcels & letters

12-18 business days

Standard parcels

20-25 business days

Economy parcels1, 2

Air: Suspended

Sea: 2-3 months

Economy Air & International Post Registered letters

25+ business days


Estonia

Courier parcels & letters1

Not available

Express parcels & letters

7-10 business days

Standard parcels

8-12 business days

Economy parcels1, 2

Air: Suspended

Sea: 2-3 months

Economy Air & International Post Registered letters

20+ business days


Eswatini

Courier parcels & letters1

Not available

Express parcels & letters

8-18 business days

Standard parcels

15-25 business days

Economy parcels1, 2

Air: 25+ business days

Sea: Suspended

Economy Air & International Post Registered letters

25+ business days


Ethiopia

Courier parcels & letters1

Not available

Express parcels & letters

12-18 business days

Standard parcels

20-25 business days

Economy parcels1, 2

Air: Suspended

Sea: 2-3 months

Economy Air & International Post Registered letters

25+ business days


Falkland Islands (Malvinas)

Courier parcels & letters1

Not available

Express parcels & letters

Suspended

Standard parcels

15-25 business days

Economy parcels1, 2

Air: 25+ business days

Sea: 2-3 months

Economy Air & International Post Registered letters

25+ business days


Faroe Islands

Courier parcels & letters1

Not available

Express parcels & letters

12-18 business days

Standard parcels

15-20 business days

Economy parcels1, 2

Air: Suspended

Sea: 2-3 months

Economy Air & International Post Registered letters

25+ business days


Fiji

Courier parcels & letters1

Not available

Express parcels & letters

5-9 business days

Standard parcels

7-13 business days

Economy parcels1, 2

Air: 25+ business days

Sea: Not available

Economy Air & International Post Registered letters

20+ business days


Finland

Courier parcels & letters1

Not available

Express parcels & letters

Suspended

Standard parcels

15-20 business days

Economy parcels1, 2

Air: Suspended

Sea: 2-3 months

Economy Air & International Post Registered letters

25+ business days


France3, 4

Courier parcels & letters1

2-4 business days

Express parcels & letters

6-10 business days

Standard parcels

8-12 business days

Economy parcels1, 2

Air: 20+ business days

Sea: 2-3 months

Economy Air & International Post Registered letters

20+ business days


French Guiana

Courier parcels & letters1

Not available

Express parcels & letters

12-18 business days

Standard parcels

20-25 business days

Economy parcels1, 2

Air: Suspended

Sea: 2-3 months

Economy Air & International Post Registered letters

25+ business days


French Polynesia

Courier parcels & letters1

Not available

Express parcels & letters

Not available

Standard parcels

15-25 business days

Economy parcels1, 2

Air: 25+ business days

Sea: Not available

Economy Air & International Post Registered letters

25+ business days


Gabon

Courier parcels & letters1

Not available

Express parcels & letters

12-18 business days

Standard parcels

17-20 business days

Economy parcels1, 2

Air: Suspended

Sea: 2-3 months

Economy Air & International Post Registered letters

25+ business days


Gambia

Courier parcels & letters1

Not available

Express parcels & letters

8-18 business days

Standard parcels

15-25 business days

Economy parcels1, 2

Air: 25+ business days

Sea: Suspended

Economy Air & International Post Registered letters

25+ business days


Georgia3

Courier parcels & letters1

Not available

Express parcels & letters

15-20 business days

Standard parcels

20-25 business days

Economy parcels1, 2

Air: Suspended

Sea: 2-3 months

Economy Air & International Post Registered letters

25+ business days


Germany3, 4

Courier parcels & letters1

2-5 business days

Express parcels & letters

7-10 business days

Standard parcels

8-12 business days

Economy parcels1, 2

Air: 20+ business days

Sea: 2-3 months

Economy Air & International Post Registered letters

20+ business days


Ghana

Courier parcels & letters1

Not available

Express parcels & letters

6-10 business days

Standard parcels

8-17 business days

Economy parcels1, 2

Air: Suspended

Sea: 2-3 months

Economy Air & International Post Registered letters

20+ business days


Gibraltar

Courier parcels & letters1

Not available

Express parcels & letters

8-12 business days

Standard parcels

10-18 business days

Economy parcels1, 2

Air: Suspended

Sea: 2-3 months

Economy Air & International Post Registered letters

20+ business days


Greece

Courier parcels & letters1

Not available

Express parcels & letters

8-13 business days

Standard parcels

11-18 business days

Economy parcels1, 2

Air: Suspended

Sea: 2-3 months

Economy Air & International Post Registered letters

20+ business days


Greenland

Courier parcels & letters1

Not available

Express parcels & letters

12-18 business days

Standard parcels

15-20 business days

Economy parcels1, 2

Air: Suspended

Sea: 2-3 months

Economy Air & International Post Registered letters

25+ business days


Grenada

Courier parcels & letters1

Not available

Express parcels & letters

12-18 business days

Standard parcels

Suspended

Economy parcels1, 2

Suspended

Economy Air & International Post Registered letters

Suspended


Guadeloupe

Courier parcels & letters1

Not available

Express parcels & letters

12-18 business days

Standard parcels

15-20 business days

Economy parcels1, 2

Air: Suspended

Sea: 2-3 months

Economy Air & International Post Registered letters

25+ business days


Guam

Courier parcels & letters1

Not available

Express parcels & letters

Not available

Standard parcels

9-15 business days

Economy parcels1, 2

Suspended

Economy Air & International Post Registered letters

25+ business days


Guatemala

Courier parcels & letters1

Not available

Express parcels & letters

12-18 business days

Standard parcels

15-20 business days

Economy parcels1, 2

Air: Suspended

Sea: 2-3 months

Economy Air & International Post Registered letters

25+ business days


Guinea

Courier parcels & letters1

Not available

Express parcels & letters

8-18 business days

Standard parcels

15-25 business days

Economy parcels1, 2

Air: Suspended

Sea: 2-3 months

Economy Air & International Post Registered letters

25+ business days


Guinea-Bissau

Courier parcels & letters1

Not available

Express parcels & letters

Suspended

Standard parcels

Suspended

Economy parcels1, 2

Suspended

Economy Air & International Post Registered letters

Suspended


Guyana

Courier parcels & letters1

Not available

Express parcels & letters

8-12 business days

Standard parcels

15-20 business days

Economy parcels1, 2

Air: 25+ business days

Sea: 2-3 months

Economy Air & International Post Registered letters

25+ business days
Available destinations and estimated delivery dates
Country
Courier parcels & letters1
Express parcels & letters
Standard parcels
Economy parcels1, 2
Economy Air & International Post Registered letters
Haiti

Courier parcels & letters1

Not available

Express parcels & letters

12-18 business days

Standard parcels

20-25 business days

Economy parcels1, 2

Air: Suspended

Sea: 2-3 months

Economy Air & International Post Registered letters

25+ business days

Honduras

Courier parcels & letters1

Not available

Express parcels & letters

8-18 business days

Standard parcels

12-25 business days

Economy parcels1, 2

Air: 25+ business days

Sea: 2-3 months

Economy Air & International Post Registered letters

25+ business days

Hong Kong3

Courier parcels & letters1

2-3 business days

Express parcels & letters

3-6 business days

Standard parcels

5-9 business days

Economy parcels1, 2

Air: 15+ business days

Sea: Not available

Economy Air & International Post Registered letters

15+ business days

Hungary

Courier parcels & letters1

Not available

Express parcels & letters

6-11 business days

Standard parcels

8-13 business days

Economy parcels1, 2

Air: Suspended

Sea: 2-3 months

Economy Air & International Post Registered letters

20+ business days

Iceland

Courier parcels & letters1

Not available

Express parcels & letters

5-11 business days

Standard parcels

11-18 business days

Economy parcels1, 2

Suspended

Economy Air & International Post Registered letters

25+ business days

India

Courier parcels & letters1

4-6 business days

Express parcels & letters

6-10 business days

Standard parcels

7-11 business days

Economy parcels1, 2

Air: 20+ business days

Sea: Not available

Economy Air & International Post Registered letters

20+ business days

Indonesia3

Courier parcels & letters1

2-3 business days

Express parcels & letters

6-11 business days

Standard parcels

9-13 business days

Economy parcels1, 2

Air: Suspended

Sea: Not available

Economy Air & International Post Registered letters

20+ business days

Iran

Courier parcels & letters1

Not available

Express parcels & letters

5-8 business days

Standard parcels

10-22 business days

Economy parcels1, 2

Suspended

Economy Air & International Post Registered letters

25+ business days

Iraq

Courier parcels & letters1

Not available

Express parcels & letters

Suspended

Standard parcels

15-25 business days

Economy parcels1, 2

Air: Suspended

Sea: 2-3 months

Economy Air & International Post Registered letters

25+ business days

Ireland3

Courier parcels & letters1

2-3 business days

Express parcels & letters

6-9 business days

Standard parcels

7-12 business days

Economy parcels1, 2

Air: 20+ business days

Sea: 2-3 months

Economy Air & International Post Registered letters

20+ business days

Israel

Courier parcels & letters1

Not available

Express parcels & letters

Suspended

Standard parcels

Suspended

Economy parcels1, 2

Suspended

Economy Air & International Post Registered letters

Suspended

Italy4

Courier parcels & letters1

2-4 business days

Express parcels & letters

6-11 business days

Standard parcels

9-15 business days

Economy parcels1, 2

Air: Suspended

Sea: 2-3 months

Economy Air & International Post Registered letters

20+ business days

Jamaica

Courier parcels & letters1

Not available

Express parcels & letters

8-18 business days

Standard parcels

12-25 business days

Economy parcels1, 2

Air: 25+ business days

Sea: 2-3 months

Economy Air & International Post Registered letters

25+ business days

Japan

Courier parcels & letters1

2-4 business days

Express parcels & letters

4-11 business days

Standard parcels

6-13 business days

Economy parcels1, 2

Not available

Economy Air & International Post Registered letters

15+ business days

Jordan

Courier parcels & letters1

Not available

Express parcels & letters

5-8 business days

Standard parcels

10-20 business days

Economy parcels1, 2

Air: Suspended

Sea: 2-3 months

Economy Air & International Post Registered letters

25+ business days

Kazakhstan3

Courier parcels & letters1

Not available

Express parcels & letters

12-18 business days

Standard parcels

20-25 business days

Economy parcels1, 2

Air: Suspended

Sea: 2-3 months

Economy Air & International Post Registered letters

25+ business days

Kenya

Courier parcels & letters1

Not available

Express parcels & letters

8-12 business days

Standard parcels

12-25 business days

Economy parcels1, 2

Air: Suspended

Sea: 2-3 months


Economy Air & International Post Registered letters

25+ business days

Kosovo

Courier parcels & letters1

Not available

Express parcels & letters

Suspended

Standard parcels

Suspended

Economy parcels1, 2

Suspended

Economy Air & International Post Registered letters

Suspended

Kiribati

Courier parcels & letters1

Not available

Express parcels & letters

8-18 business days

Standard parcels

15-25 business days

Economy parcels1, 2

Air: 25+ business days

Sea: Not available

Economy Air & International Post Registered letters

25+ business days

Kuwait

Courier parcels & letters1

Not available

Express parcels & letters

12-18 business days

Standard parcels

15-25 business days

Economy parcels1, 2

Air: Suspended

Sea: 2-3 months

Economy Air & International Post Registered letters

25+ business days

Kyrgyzstan3

Courier parcels & letters1

Not available

Express parcels & letters

12-18 business days

Standard parcels

20-25 business days

Economy parcels1, 2

Air: Suspended

Sea: 2-3 months

Economy Air & International Post Registered letters

25+ business days

Lao People's Democratic Republic

Courier parcels & letters1

Not available

Express parcels & letters

6-10 business days

Standard parcels

10-18 business days

Economy parcels1, 2

Air: 25+ business days

Sea: Not available

Economy Air & International Post Registered letters

25+ business days

Latvia

Courier parcels & letters1

Not available

Express parcels & letters

4-12 business days

Standard parcels

8-15 business days

Economy parcels1, 2

Air: Suspended

Sea: 2-3 months

Economy Air & International Post Registered letters

20+ business days

Lebanon

Courier parcels & letters1

Not available

Express parcels & letters

Suspended

Standard parcels

10-18 business days

Economy parcels1, 2

Suspended

Economy Air & International Post Registered letters

25+ business days

Lesotho

Courier parcels & letters1

Not available