Try our new trial service
From 20 August 2018 to 31 January 2019, at participating Post Offices and while stocks last, we'll be trialling a new domestic letter service, 'Domestic letter with tracking*'. This new trial service includes delivery and tracking, making it an economical way to send and track your items.
Domestic letter with tracking* provides the same tracking experience as articles sent by Registered Post with the key difference being a scan on delivery rather than a signature on delivery.

Domestic letter with tracking* can provide a:
scan on lodgement, if lodged over the counter at any Post Office with electronic point of sale

scan at a processing facility, if processed via automated mail processing equipment, and

scan on delivery, where a tracking scan can be captured.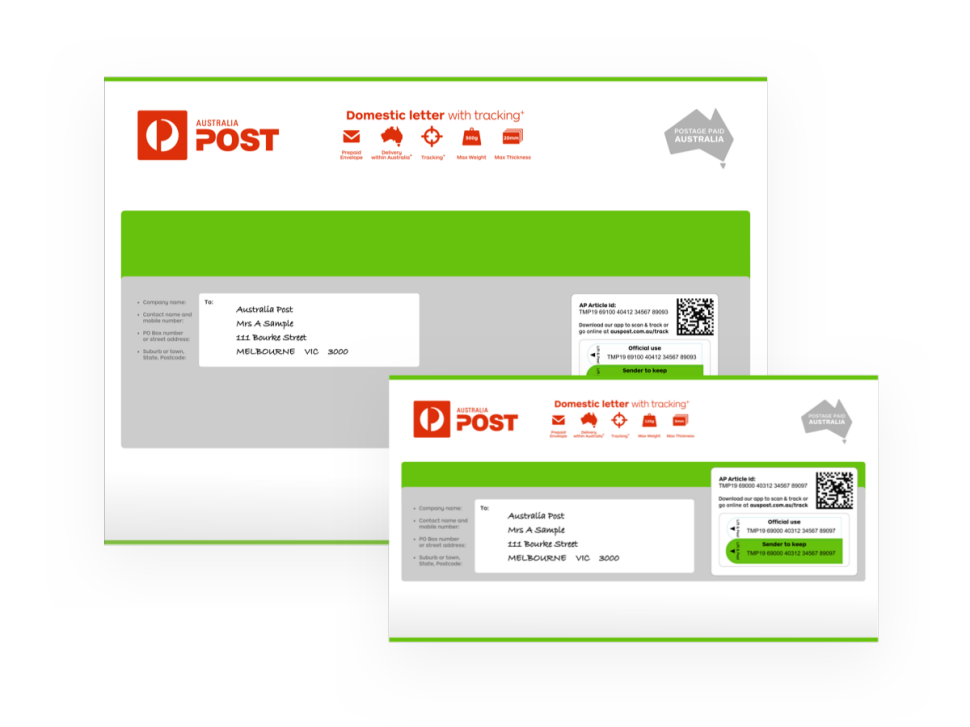 When you purchase a Domestic letter with tracking* prepaid envelope you'll receive a unique identification number for your item. To track it online, simply type this number into o