Rachael McPhail: Making Traditional Place names part of mailing addresses
The next time you send a letter or parcel in Australia, consider including the Traditional Place name in the mailing address. This is part of a Gomeroi woman's campaign, supported by Australia Post, to celebrate our First Nations people.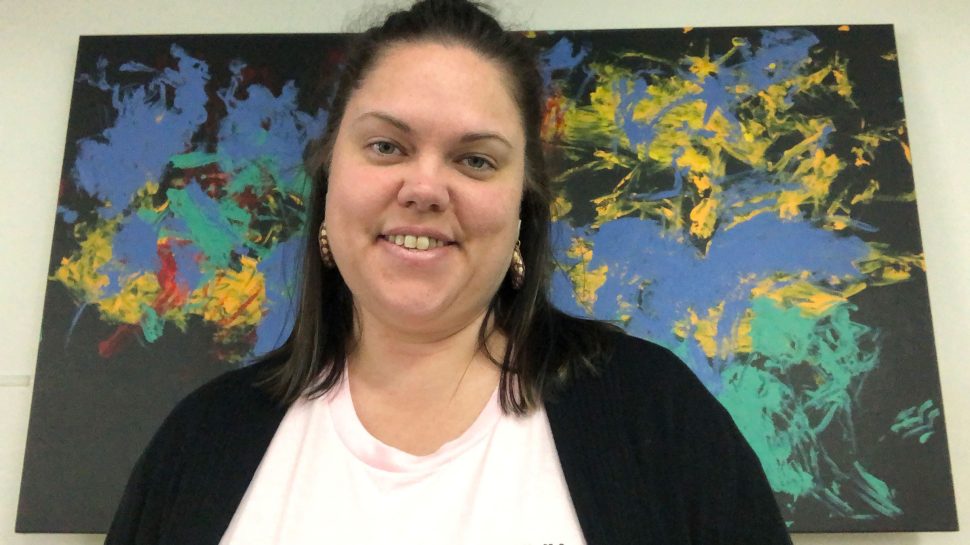 Rachael McPhail discovered her Gomeroi heritage when she turned 32. That was also when she learnt her great-great-grandmother had most likely left their culture to protect her son as lighter-skinned children were being taken from their families at the time.
Since then, Rachel has stayed close to her First Nations roots by practising ways of decolonising her lifestyle and seeking opportunities to celebrate her heritage.
One way she's doing that is by treating Acknowledgement of Country as more than just a box to tick. When she delivers Acknowledgement these days, she also includes facts about the land on which the gathering is held to spread awareness.
Another way she has championed her heritage is by petitioning Australia Post to include Traditional Place names on mailing addresses.
"I often drive through Wiradjuri Country and I started noticing which councils acknowledge Country on their signage," Rachael says. "The idea grew from there. Using Traditional Place names in mailing addresses means acknowledging and celebrating the fact that each area in Australia had a former beautiful name prior to colonisation."
Rachael first tested the idea out on herself and was thrilled when her parcel arrived. "I was a bit nervous, to be honest," she laughs. "As a child, I was taught how to properly address an envelope and I was worried that it wouldn't get delivered - but it did."
Then she shared her idea on social media about approaching Australia Post to make the change and the exuberant responses indicated how strongly people felt about it. Once she received encouragement from local Wiradjuri Elders, she took her campaign to Australia Post.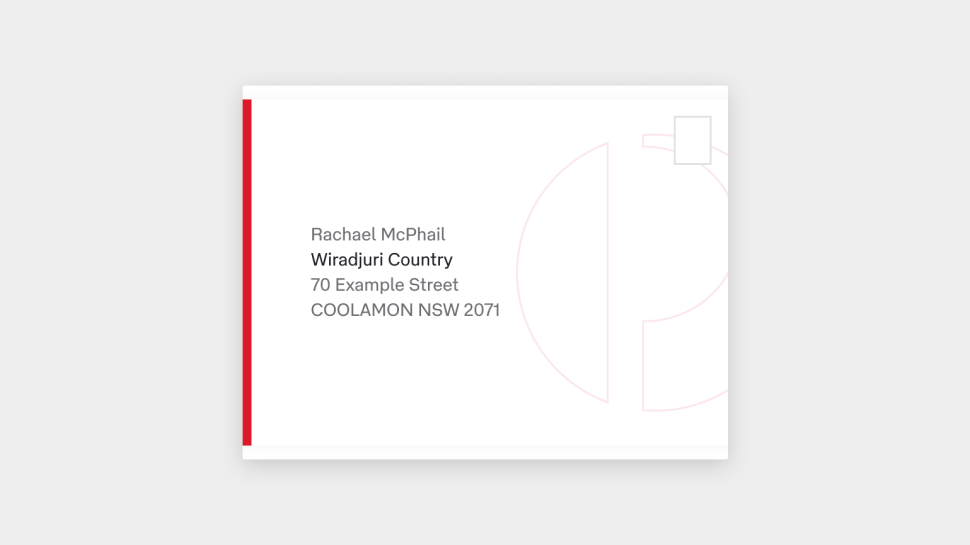 To mark NAIDOC Week in November 2020, Australia Post updated the addressing guidelines to include Traditional Place names. Australia Post is also updating 22 of its satchels' labels to include Acknowledgement of Country and a dedicated Traditional Place name field in the address panel.
To find an area's Traditional Place name, Rachael suggests getting in touch with Aboriginal and Torres Strait Islander Land Councils or Cultural Centres in your locality.
You can also check AIATIS map which shows the general locations of larger groups of people. Then write the Traditional Place name between the recipient's name and their street address.
Australia Post National Indigenous Manager, Chris Heelan, says, "We're proud of our history of promoting and celebrating Indigenous culture, and will continue to contribute to long-term reconciliation."
Meanwhile, Rachael continues receiving daily messages from supporters voicing their thanks, support and appreciation. She shares one which reads, "What an incredible achievement. You should be so proud, I know I am."

Another reads, "Your campaign is going to lead to so much fundamental change. Something that seemed so small is reshaping our society."
But the one response that she imagines and holds close to her heart is from someone she's never met - her great-great grandmother.
"There's a term called 'intergenerational resilience'," Rachael says. "Our Elders have so much of this resilience and have passed it down through the generations. That's how we're still able to celebrate our knowledge today.
"My great-great-granny left her family and culture to protect her son. I celebrate our heritage for her because she wasn't able to. I believe that she would be really happy to see this happening."