Make sure it arrives in safe hands
Send your important document with Registered Post International for signed delivery.
At a glance: Registered Post
Details
Ideal for
Important documents
Estimated arrival in
10+ business days1
Send up to
500g

Comes with
Signature on delivery2
$100 compensation for loss or damage
(Tracking not available)

Post at
Post Office
Red street posting box

Prices from
$16.10
Choose your prepaid envelope
No need for stamps or labels, just grab a Registered Post International envelope from the Post Office and you're sorted.
Better still, keep a pack handy - they're ready to send when you are.
Small prepaid envelope
DL, 130 x 240mm
Up to 500g
Buy 1: $16.10
Buy 10: $15.30 each
Buy 50+: $14.49 each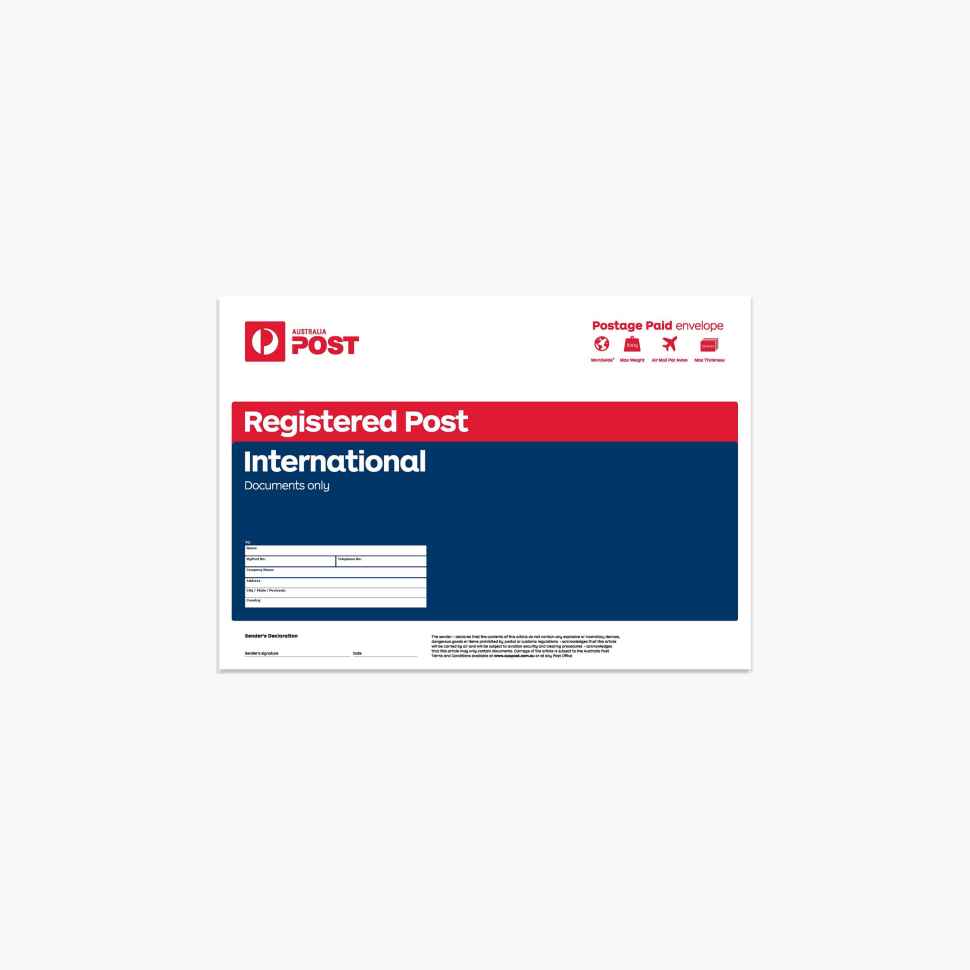 Large prepaid envelope
B4, 250 x 265mm
Up to 500g
Buy 1: $25.00
Buy 10: $23.75 each
Buy 50+: $22.50 each