Make sure it arrives in safe hands
Send your important document with Registered Post International for signed delivery.
At a glance: Registered Post
Details
Ideal for
Important documents
Estimated arrival in
25+ business days1. Our services are impacted by the Coronavirus, see International delivery updates for our suspended destinations

Send up to
500g

Comes with
Signature on delivery2
$100 compensation for loss or damage
(Tracking not available)

Try adding

Optional extras like Extra Cover.

Extra Cover provides loss or damage cover from $100 up to $5,000.3

If your item is lost or damaged while being carried by Australia Post and you haven't purchased Extra Cover, you may still be eligible for limited compensation.


Post at
Post Office
Red street posting box

Prices from
$17.70
Choose your prepaid envelope
No need for stamps or labels, just grab a Registered Post International envelope from the Post Office and you're sorted.
Better still, keep a pack handy - they're ready to send when you are.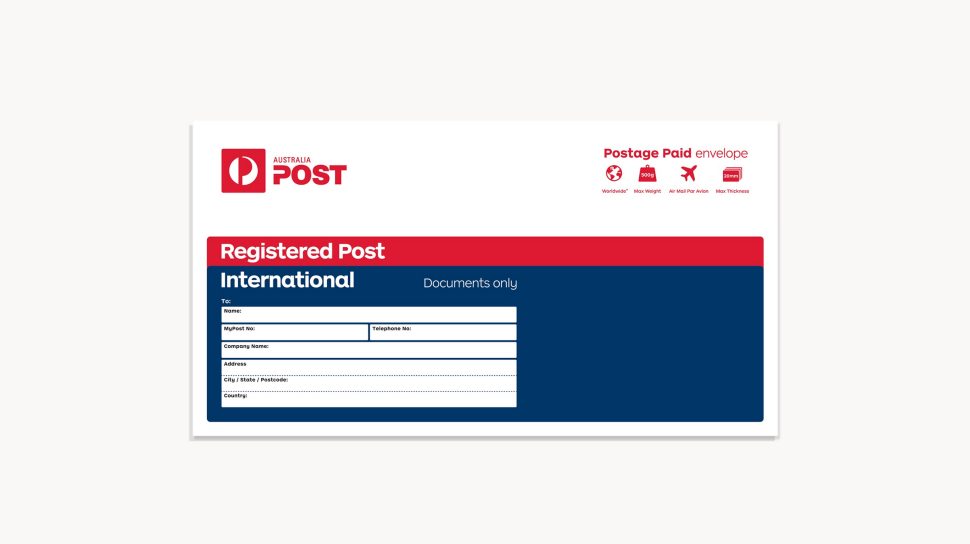 Small prepaid envelope
DL, 130 x 240mm
Up to 500g
Buy 1: $16.10
Buy 10: $15.30 each
Buy 50+: $14.49 each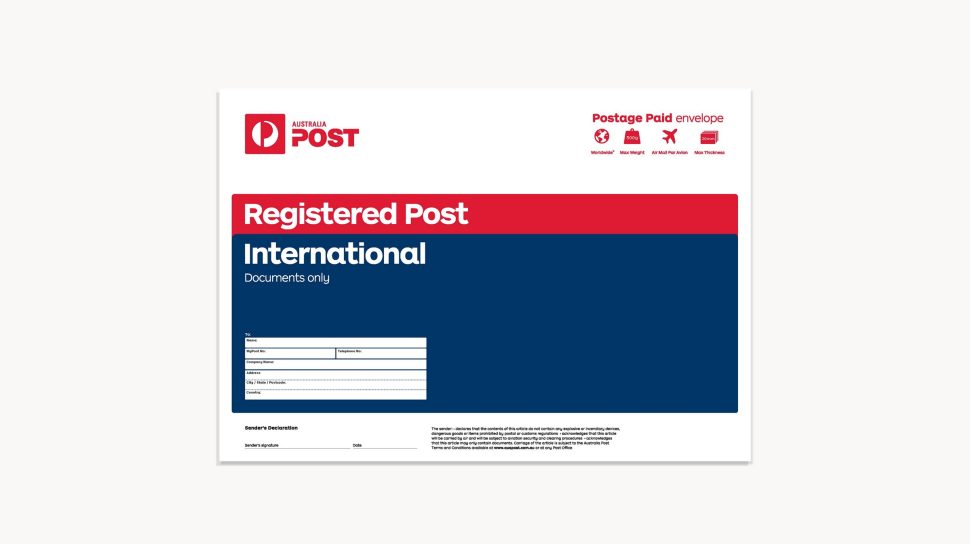 Large prepaid envelope
B4, 250 x 265mm
Up to 500g
Buy 1: $25.00
Buy 10: $23.75 each
Buy 50+: $22.50 each
Frequently asked questions
Loading...