Pregnancy travel: where to go for a babymoon
Pregnant women everywhere are adding a new must-do: taking a babymoon. Important features of a blissful babymoon include copious amounts of rest and relaxation, with a side of pampering and healthy indulgence.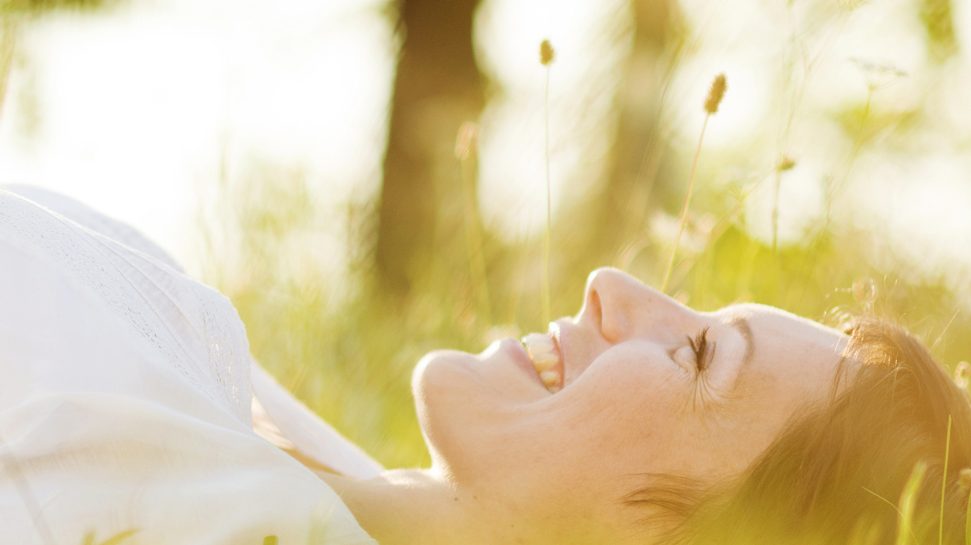 When can you fly when pregnant?

Your general practitioner will advise you when you can fly when pregnant based on your personal circumstances. Flying in pregnancy is generally possible until around 30 weeks. You will need a doctor's certificate confirming you are fit to fly if you are planning to fly in your third trimester. Your GP can also advise on vaccinations in pregnancy.
It's wise to check the Smart Traveller website before you purchase your flights, it includes travel information and advice for all countries including a special webpage on Zika Virus.
For stress-free travel preparation your local Australia Post shop can assist you with most of your travel essentials such as passports and travel insurance.
First trimester
Air travel isn't generally restricted in the first trimester so how far you travel can be completely up to you. If morning sickness hasn't felled you, this could be a chance to squeeze in an exciting adventure before your baby arrives. Gather up your passport and other babymoon packing essentials.
Hawaii
The Modern Honolulu welcomes babymooners to their luxury beachfront resort, there are numerous pools and activities as well as the essential offerings of the Lather Day Spa. The Modern Mom massage is especially suitable for mothers-to-be.
If you like to start your day with yogic sun salutations then Hawaii's best yoga instructors will lead you through an energising early morning yoga sequence poolside, with white sand underfoot to enhance your low-impact full body practice.

Second trimester
By your second trimester you'll be feeling decidedly more 'pregnant' and probably a bit less inclined to travel more than 6 or 7 hours by air. Let your comfort guide your choice of destination. By choosing a destination with good water quality and hygiene standards you can focus completely on relaxing.

The gorgeous beaches of Fiji or Bali are the obvious choices for most Australians. What could be better for you and your baby's health than a steady diet of rest and relaxation, supplemented by regular massages and fresh coconut water. If you're feeling energetic you can always meander along the shores, or take a dip.

Bali
For a 5-star babymoon to remember stay at the fabulous Maya Hotel Sanur. This stylish and modern beachfront resort offers luxurious furnishings and three tempting in-house dining options. Choose a deluxe lagoon access room for a peaceful and private haven in the adults only wing of the resort. The Pure Indulgence Spa package guarantees to relax, recharge and revitalise you and your bump with the added comfort of full body cushions.
Fiji
Koro Sun Resort offers a Rainforest Spa Retreat with luxurious accommodation, meals, spa treatments and resort activities.
The Westin Denarau Island Resort & Spa offer an ultimate pregnancy massage as part of their extensive Heavenly Spa menu. If you manage to tire of endless relaxation and pampering, you can join a weekly 'farm-to-fork' tour of their gardens, which provide much of the produce on their menus.
Third trimester
By your third trimester of pregnancy it makes sense to book a local getaway to minimise travel time and maximise your holiday time. Easy access to health care facilities will give you peace of mind. Review your travel insurance policy just as carefully for domestic travel as you would for international trips so that you understand what level of care is provided in the event of an unexpected additional guest.
Glamping
'Glamping' takes the best of rustic outdoor adventures (the tent; the stunning setting; waking to birdsong) and combines it with pregnancy friendly comfort levels (fluffy doona; fairy lights; hot showers).
Wilderness Retreats "provide a 'close to nature' experience of bush camping with all the conveniences of modern cabins". These are located across Victoria, and you'll arrive to find your safari-style tent ready for a stylish and comfortable stay, including a real bed made up with fresh linen.
Make it last
Keep those blissful babymoon memories alive by printing a selection of your favourite photos once you return home. It won't be long till your camera is dedicated to documenting your baby's first steps.
Ready to travel?
Get your travel money sorted with a prepaid travel card. Lock-in rates and add up to 11 currencies.