Best winter getaways in Australia
Are you looking for a getaway within Australia this winter? Our country has many beautiful locations for winter breaks, with varied terrains and experiences depending on what you want to do. Whether you are looking for sun or snow, we have several different locations for you to check out if you're wondering where you could go on holiday this winter.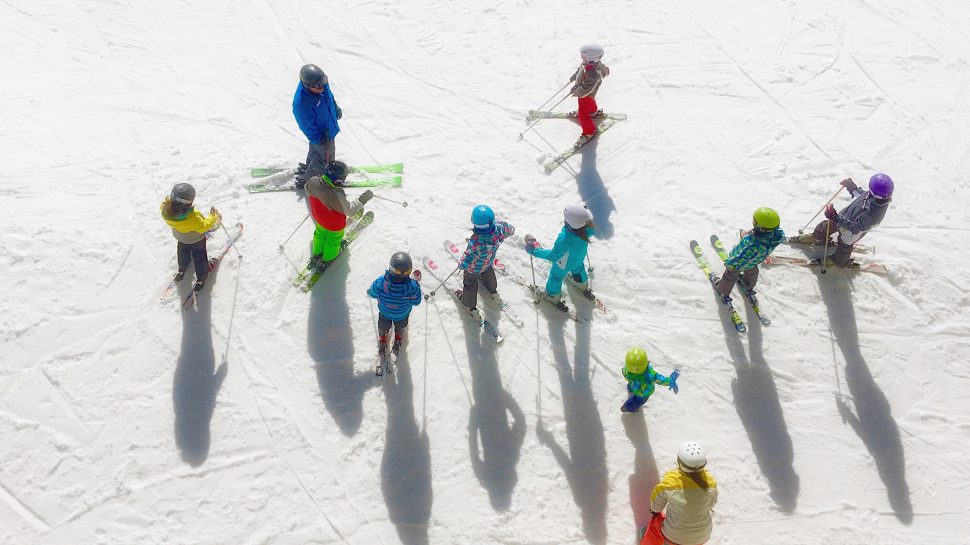 Falls Creek, Victoria
Those after snowy winter escapes in Australia may enjoy the idyllic Falls Creek. Falls Creek Alpine Resort is a ski-in ski-out village located in North-East Victoria. It is home to the largest ski field within the region, and its winter activities include fat biking, skiing and snowboarding, tobogganing, and snowshoeing. You can also watch donuts being made and visit the Falls Creek Museum for a step back in time. There are also several events being held during the winter, including the Falls Creek Opening Weekend, Twilight Tuesdays at Falls Creek, and Gay Ski Week Australia.
Magnetic Island, Queensland
If your idea of a winter getaway is to get away from the winter, consider the gorgeous Magnetic Island. Magnetic Island can be reached by ferry and is just a short trip from mainland Townsville. Catch the scenic ferry over and then relax, unwind, and soak up some winter sunshine on the peaceful Magnetic Island. Check out the many cafes and bars, hit the water and go snorkelling, kayaking, or sailing, or take a walk along one of the island's many bays. Get to know the local wildlife within the Magnetic Island National Park, take a stroll on a walking track, watch a calming sunset, or visit the S.S City of Adelaide.
Thredbo, New South Wales
If skiing is more your idea of a winter escape, you might like to check out Thredbo. Thredbo can be found six hours to the south of Sydney and is home to many winter activities, including skiing, snowboarding, gondola riding, terrain parks, and the Saturday Night Fireworks Spectacular. There's also the Kids Snow Festival, Redlands Cup, and even a Thredbo Oktoberfest to close out the season. Take a group lesson to work on your skiing or snowboarding skills, or take some time to relax in a cabin with a hot chocolate as the snow falls outside.
Satellite Island, Tasmania
Want to get some distance between you and the outside world? How does a whole island to yourself sound? Satellite Island allows you to rent the whole private island for just yourself and your nearest and dearest. This island features sheer cliffs, native bushland, ancient blue gums, and pebble beaches. Take a stroll down to the rock shelf and look for wild shellfish and sea treasures, or watch the sunset across the Southern Ocean at Last Glimpse Point. Native wildlife on the island includes white-breasted sea eagles and quails. If you like, you can also take a quick trip over to Bruny Island to explore the winery and gourmet produce there.
Darwin, Northern Territory
If you're someone that dislikes the cold, consider taking a wintertime trip to Darwin. Darwin experiences its dry season during the winter, meaning warm days with little to no rain. The capital of the Northern Territory is home to a slew of events and activities during the dry season. Watch a movie under the stars at the famous Deckchair Cinema, dust up on your history knowledge at the Darwin Military Museum, or take a dip in the Wave Lagoon at the Darwin Waterfront. There are also two National Parks close to Darwin: Litchfield National Park and Mary River National Park. Litchfield National Park is full of waterfalls, waterholes, and interesting magnetic termite mounds, while Mary River National Park is known for having the largest saltwater crocodile population within the Northern Territory. 
Interested in doing a little domestic travelling this wintertime? Australia Post offers Travel Insurance options for those venturing across the country. Depending on the option you choose, this can protect your car hire, luggage, and plans when travelling domestically.