5 top camping trips in Australia
Whether you love a summer beach camping escape, or a chilly winter getaway complete with campfire and marshmallow toasting, camping can be a great way to spend a break. There are many beautiful camping grounds in Australia, from bushland to beachside to mountains.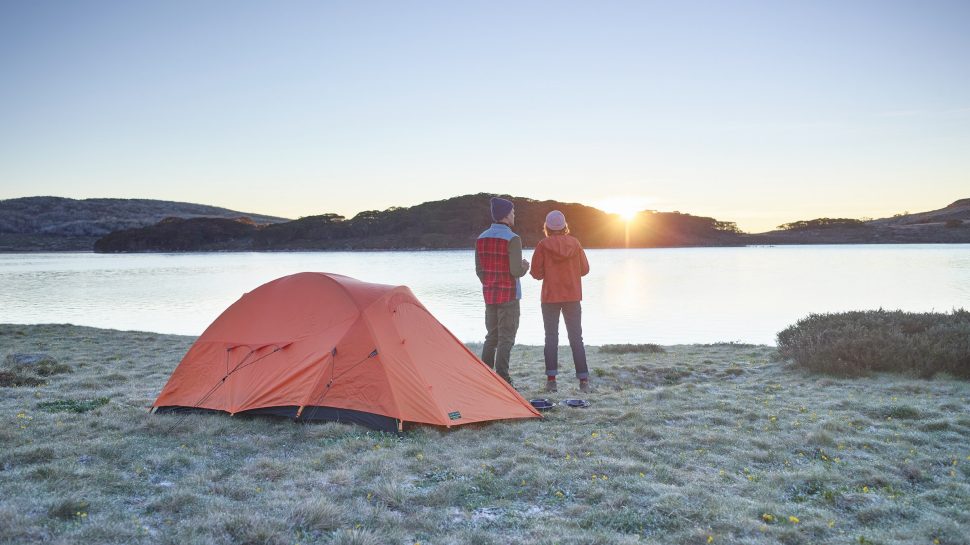 Booderee National Park, NSW
Located around three hours drive from Sydney, Booderee National Park is managed by the Wreck Bay Aboriginal Community and Parks Australia. This park features many exciting activities for campers, including diving and snorkelling, walks, bird watching, fishing and boating, and whale watching. To visit or stay at Booderee National Park, you'll need to purchase a park pass. All campsites in Booderee National Park are unpowered.
Noah Beach, Cape Tribulation, QLD
Noah Beach is situated within the Daintree Rainforest. This top camping spot is located where the forest meets the sea; a truly picturesque setting. Noah Beach has 15 individual sites, of differing sizes, capacities, and shade levels. This campsite closes for the wet season from the first Sunday after January 1st through to Good Friday each year. You'll need to obtain a permit and pay a small fee to stay at the Noah Beach campgrounds.

Great value car insurance for everyday drivers
Because we reckon affordable, quality cover is something every Australian deserves.

Johanna Beach, Great Otway National Park, VIC
Those after a free camping experience in Victoria may be interested in taking a trip to Johanna Beach. Situated alongside the famous Great Ocean Road, Johanna Beach is a prime surf spot with 25 campground sites. Visitors can hike along a section of the Great Ocean Walk, go fishing, take a dip, or go for a surf (keep in mind that Johanna Beach is
unpatrolled). The site also has non-flush toilets. For those wishing to explore further, there are several attractions within an hour's drive, including the Twelve Apostles and Triplet Falls.
Vivonne Bay, Kangaroo Island, SA
If you love the idea of white sand and picturesque waters, take a look at Vivonne Bay. Located on Kangaroo Island, Vivonne Bay has previously been named the most beautiful beach in Australia. This camping ground has both powered and unpowered sites, plus access to toilets and showers, BBQ facilities, and a playground. The camping site is just a stone's throw away from the beach, and the U-shaped bay spans across six kilometres. There are camping fees for staying at Vivonne Bay campgrounds, and availability is first come, first serve.
Cockle Creek, TAS
Another free camping spot is Cockle Creek, Tasmania. This popular destination is great for those who love activities such as swimming, snorkelling, kayaking, and bird watching. The Boltons Green campground in Southwest National Park has around ten camping sites available, plus there are around 3-4 additional sites further along the road. The campsite at Boltons Green has pit toilets and a water tank, but water must be boiled before consumption. While Cockle Creek is a spot for free camping in Australia, you'll need a parks pass to enter the Southwest National Park (and all other national parks in Tasmania).
If you're travelling by car across this beautiful country, checking out some of the best camping spots, you might want to consider Car Insurance.