6 of the best drives in Australia
For many, hopping in the car for a scenic drive can be an excellent way to see Australia. Our country is home to many epic drives. Whether you are a fan of gliding hills, smooth bends and corners, or picturesque still water, the large range of options across the country means you have plenty of choices to find a drive that suits your style.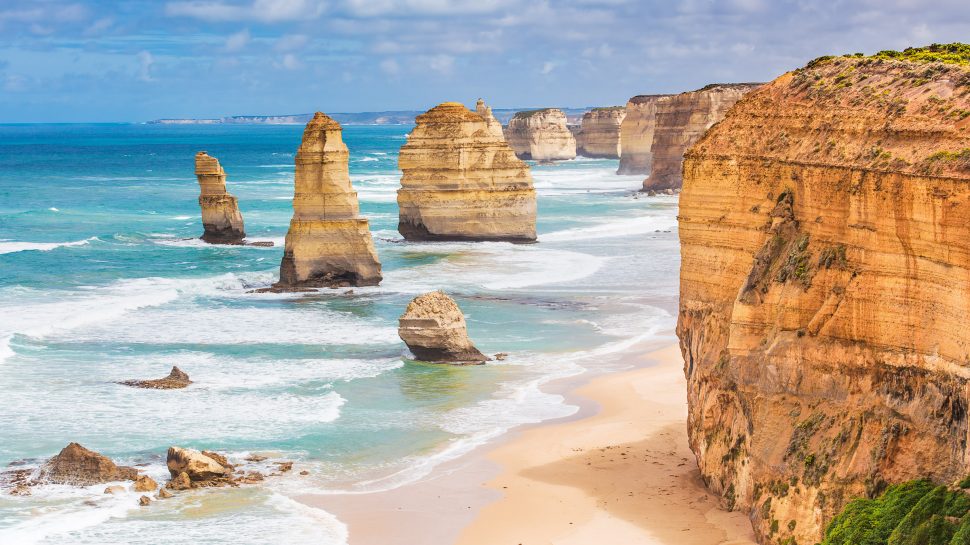 Putty Road, New South Wales
Putty Road is a renowned route within New South Wales. The 170 km drive stretches from north-western Sydney through to the Hunter Valley. The route features rolling hills, winding roads, and expansive scenery, with plenty of cafes and rest stops along the way. Just keep in mind that trucks also regularly use this road.
Great Ocean Road, Victoria
Perhaps the best-known road in Australia, the Great Ocean Road spans across southwest Victoria's coastline. The full-drive stretches 400 km and is home to stunning clifftop views, expansive beaches, and the famous natural marvel, The Twelve Apostles. Stop off at the Great Otway National Park and try to spot some native wildlife, or stretch your legs on one of the many beaches.
Great value car insurance for everyday drivers
Because we reckon affordable, quality cover is something every Australian deserves.

The Lions Road, Queensland and New South Wales
Located within the gorgeous Scenic Rim, The Lions Road ride stretches from Beaudesert to Kyogle. This 96km route is a little shorter than the others on this list and is home to beautiful mountain ranges and plenty of idyllic countryside views. Fans of history may like to check out the Beaudesert Historical Museum or the Rathdowney Historical Centre along the way.
Brisbane to Cairns, Queensland
An Australian road trip favourite would have to include the Queensland driving adventure from Brisbane to Cairns. This epic 1700km drive can take anywhere from two-ten days to complete, depending on how much you want to jam into your itinerary. For optimal sight-seeing opportunities, planning an organised itinerary that details your stops from start to finish is highly recommended. With beautiful scenic views and great must-see sights including The Glass House Mountains, Wallaman Falls and of course, The Big Pineapple, there'll be plenty to keep you occupied.
Great Eastern Drive, Tasmania
The Great Eastern Drive begins in Hobart and spans 300 kilometres across Tasmania's east coast. This route is home to stunning beach views and lush national parks, sure to captivate visitors. Those who love seafood and wine will be spoiled for choice when it comes to drinking and dining options. If you love native wildlife, you may wish to stop by Maria Island, home to wallabies, wombats, Cape Barren geese, and Tasmanian devils.
Adelaide Hills, South Australia
The Adelaide Hills is home to a range of options for drives, both large and small. The region is well-known for its prestigious restaurants and wineries, making it an ideal spot for foodies. The area has four distinct seasons, so the scenery can change depending on the time of year you visit. The Adelaide Hills region also contains many heritage buildings and is the traditional land of the Peramangk people. Those who love to support local businesses will be happy to see the range of small shops, cafes, and markets in the area.
Don't forget to ensure your car is covered in the case of theft or damage during your journeys. Australia Post provides comprehensive insurance, allowing you to customise your cover to suit your needs.