Manfred Zabinskas: Going to the rescue of Australian wildlife
Founder of Five Freedoms Animal Rescue, Manfred Zabinskas, knows that every second counts when an animal is badly injured. With the nearest town a fair drive away, he relies on online shopping to keep his medical supplies well stocked.

Audio: Background music
Visual: Close up of joey in a man's arms as he uses his computer. There's a woman moving about in the background. Camera zooms in on the man's right hand on the computer.
Audio: Background music
Visual: Long shot of a white haired man at the computer with the joey on his lap. The words 'Manfred Zabinskas, Five Freedoms Animal Rescue' appear on the bottom left.
Audio: For my whole life that I can remember, I always had an animal with me.
Visual: Long shot of Manfred at the computer with the joey on his lap.
Audio: I was never without an animal it was sort of like…
Visual: A white refrigerator door decorated with various photos of people and animals.
Audio: …one of my companions and many times I think I probably preferred the company of the animal…
Visual: Kangaroo licking his paw, covered with a blanket on the couch
Audio: …some of the other friends that people would have.
Visual: A computer screen showing a website page of medical supplies
Audio: Background music
Visual: Close up of Manfred's hand picking up his coffee cup. The camera pans out to show Manfred and his partner, Helen in their home kitchen with the joey still on his lap. The words 'Unpack Your Potential' appear on screen.
Audio: Background music
Visual: Close up of a Manfred's hands using his phone
Audio: The day almost always begins with a list of rescues.
Visual: Manfred loading his white van.
Audio: It could be anything.
Visual: Driving on a country road. View is from the driver's seat.
Audio: I could be getting a joey out of a pouch or something that has been…
Visual: Manfred driving his van
Audio: …tangled in a fence. Or just…
Visual: Tools in the car.
Audio: …a bird that someone's picked up and put in a box.
Visual: Manfred standing in the forest and using a pair of binoculars.
Audio: Background music
Visual: A male kangaroo looking in the direction of the camera.
Audio: Most people relate wildlife shelters…
Visual: Manfred and his partner, Helen, administering medication for a kangaroo.
Audio: …to all the wonderful things, the cute and cuddly stuff…
Visual: Close up of Helen who is wearing glasses and has red hair
Audio: …the pictures of carers sitting on the couch and giving…
Visual: Close up of a hand stroking a kangaroo that's lying down
Audio: …a joey a bottle of milk. I mean, yea that's fantastic but…
Visual: Long shot of Manfred and Helen tending to a kangaroo
Audio: …that's really a very small part of what we do as wildlife rescuers and…
Visual: Manfred speaking to the camera.
Audio: …wildlife rehabilitators.
Visual: Close up of kangaroo's face
Audio: Background music
Visual: Montage of different kangaroos at the shelter
Audio: On three sides I have state forest and our animals can be released and go off into acres and acres of native forest.
Visual: Montage of the forest
Audio: With that isolation also comes…
Visual: Manfred driving his van
Audio: …removal from a lot of practical things.
Visual: Two small parcels on the passenger seat. One is a box and the other is in an Express Post satchel.
Audio: I don't have shops just around the corner
Visual: Living room with a joey licking its paws in the foreground and Manfred walking outside past the window in the background
Audio: There are products that we use…
Visual: Manfred walking outside past the window carrying two parcels
Audio: …like special teats that we put on bottles…
Visual: Manfred opening a small box
Audio: …to feed them that come in dozens of different sizes..
Visual: Manfred reaching into a cupboard
Audio: …depending on the species of the animal…
Visual: Close up of Helen's hands pulling out a package of teats from the Express Post satchel.
Audio: …and the age of the animal.
Visual: Helen walking and carrying two small buckets of bottles
Audio: So there is no shop you can go to in Melbourne…
Visual: Close up of kangaroo being fed a bottle
Audio: …to buy them. You need to order them online.
Visual: Helen feeding a small group of kangaroos with bottles
Audio: You don't actually have the choice.
Visual: Close up of kangaroo being fed a bottle
Audio: You can't look after animals if you haven't got the right equipment
Visual: Helen stroking a joey's paw
Audio: The difference between reacting in the morning and letting it go for the day could mean life or death.
Visual: Manfred talking to the camera
Audio: Background music
Visual: Long shot of kangaroo with a joey in her pouch in the forest
Audio: I never doubt whether I'm doing the right thing…
Visual: Manfred putting out food for the kangaroos
Audio: Whether it's a waste of time or something. I doubt whether…
Visual: Manfred gazing into the distance
Audio: Am I going to be able to continue to do this…
Visual: Two kangaroos wrestling with each other
Audio: …because it's so painful
Visual: Manfred examining a kangaroo's bandaged leg
Audio: And then you come home…
Visual: Joey disappearing into its mother's pouch
Audio: …and a kangaroo hops up and it sucks on the cord of your dressing gown. Or it wants its bottle. Or you go out and give them their muesli at night, you know. One of your favourite kangaroos, Stanley, comes hopping in and he wants his cuddle and he gives you a cuddle and it reminds you why you're doing it.
Visual: Manfred talking to the camera
Audio: Background music
Visual: Montage of kangaroos in the forest
Audio: Background music
Visual: End frame with the red Australia Post logo on a white background

It was a tawny frogmouth that led Manfred Zabinskas to his life's work.
When he spotted the distressed bird in his garden, he gently caught it and dialled the number he'd been saving for a time like this. It belonged to a wildlife shelter run by a woman named Christine who asked if Manfred could bring the bird to her. When he walked into the shelter, the piece that he never knew was missing from his life fell into place.

"I've always loved animals," Manfred says. "I was that child who would come home with snakes and blue-tongued lizards, and raise mice and frogs in my bedroom. I was also the kid who didn't quite fit in at school so I probably preferred animals to people."
"Christine's shelter was incredible. There were animals everywhere. She had birds of prey on the kitchen table, baby wombats running around her legs, adult wombats asleep on the couch and kangaroos sprawled in front of the fire. I had never seen such a collection of native animals in different stages of health and rehabilitation. Something in me clicked and I knew this was what I was going to do for the rest of my life."
While still working as a mechanical engineer, Manfred completed a Bachelor of Science in Environmental Management and started getting involved in animal welfare. Then he quit his job and left Melbourne to continue his work with animals in the country. In 2005, he received the Herald Sun's Pride of Australia medal for his efforts in wildlife rescue and contribution to animal welfare.
In 2007 he opened Five Freedoms Animal Rescue outside Trentham in Victoria, which provides 24-hour voluntary service to rescue sick, injured and orphaned wildlife. He also runs a commercial animal rescue business. Manfred is now recognised as one of Victoria's leading animal rescue and trainers in this field.
"My partner, Helen (Round) and I live in the middle of a fairly isolated forest. The nearest house is 1.2km away. We're surrounded by the state park and the animals that we care for. That's our life."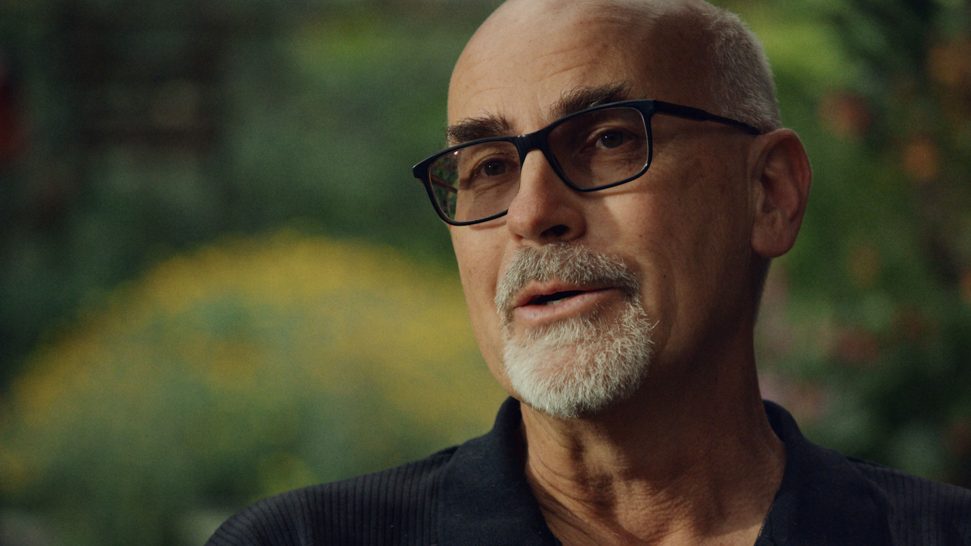 From dawn to dusk
Any pet owner knows that caring for an animal changes your life. With Manfred, that impact is amplified. A typical day consists of anything between putting down a kangaroo with broken legs to getting a joey out of a pouch or untangling one caught in a fence.
"Our days involve hard work and routines. You have to be fastidious when it comes to hygiene so we spend hours each day picking poo up from the enclosures, and changing blankets and pouches."
"We're doing laundry, washing bottles and disinfecting equipment almost every hour. We pick fresh grass for the animals that can't leave our living room. All these chores usually fall to Helen while I'm out rescuing animals."
"By the end of the day, we're both exhausted. Unfortunately, animals get hurt at all times of the day and we could get a call in the wee hours of the morning whether it's on a regular day or Christmas Eve. The job never ends."
Manfred's days begin at dawn and stretch long into the night. On the rare days that he's home by dinner, he'll do the night bottle feeds for the joeys. These are special moments for him.
"There's an incredible amount of trust that builds between the animal and yourself. That's what makes the hard rescues possible. It's really traumatic to rescue injured animals seven days a week and not be able to save, raise and release every single one of them."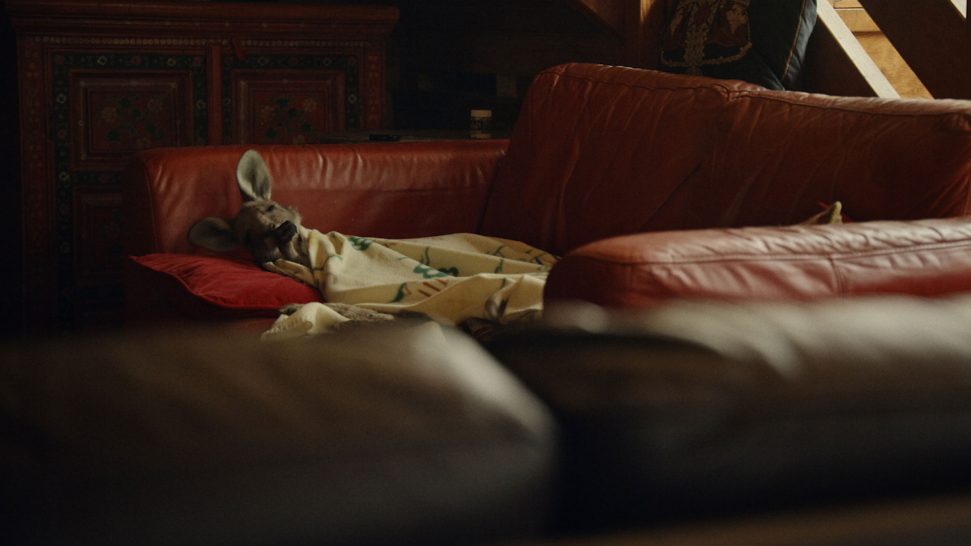 Shopping online for medical supplies
Manfred believes that the best way to look after rescued wildlife is by minimising their interaction with other humans, hence Five Freedom's geographical isolation. However their remoteness also means being cut off from modern day conveniences like access to shops that stock the supplies he needs. Rather than make the long drive to various towns to pick up these items, Manfred fires up his computer from his living room while having his morning coffee.
"Online shopping is fantastic. We use special milk formula, various sized bottle teats and a certain type of tape that's only made in Western Australia so we have to buy it online. Shopping online gives us the opportunity to get the best deals on regular items like bandages and enclosure materials."
"It's really important for us to stay on top of our medical supplies because you don't have a lot of time when dealing with a sick animal. You don't have time to dash into town for these items at the last minute."
Five Freedoms' location falls outside Australia Post's delivery route, which Manfred says turned out to be ideal since it maintains distance between the animals and vehicles. So he arranges for parcels to be delivered to a friend in town or to his local Post Office.
"I get a text message that my parcel has arrived so I know to pick it up when I'm next in town. Stopping at the Post Office has become part of my routine and I rely on it heavily because even my mail doesn't get delivered this far out."
The joys of raising joeys
A grey eastern joey was the first animal Manfred rescued after setting up in rural Victoria. As he rescued more of them and learned their characteristics, he developed a deep love for their species.
Today Manfred and Helen's home is filled with joeys, most of them rescued from the pouch of mothers who were hit by a vehicle. Once the terrified joey is in their care, their priority is making it feel safe and comfortable. This often involves spending the first few nights keeping the joey warm in a makeshift pouch, feeding it special milk formula and cuddling it.
"After a while, something in them clicks and they start to relax. Then you have the wonderful experience of an animal trusting and relying on you."
As the joeys grow older, their wild instincts kick in and they want to explore the outdoors. Manfred then takes them out into a small enclosed area in the front yard where they spend time eating fresh grass in the sun.
Once the joeys reach a certain size and have a calmer disposition, it's time for walks in the bush to teach them the terrain, like the bush tracks and the dams. As they gain more confidence, they venture further and soon Manfred begins leaving the enclosure gates open all day. Eventually they stop returning and that, Manfred says, is what it's all about.
"The final stages of releasing an animal are the most exciting, rewarding and terrifying. For two years, they've been a huge part of our lives and now we have to accept that they need to be wild animals again."
"In the early days of their release, we put out food to supplement their feeding and entice them back so we can make sure they're doing ok. Ultimately though, they'll wean off that food and start eating grass and forest food. That's when they permanently leave."
"That's our goal. We're not about collecting animals or gathering pets. This is about giving an animal in trouble a chance to return and survive in their own environment."

The highs and lows of wildlife rescue
When Manfred answered the call of the wild, he braced himself for what he knew would be back-breaking work. What he underestimated however was the emotional toll. His work has seen him by the side of kangaroos involved in road accidents, burnt in bushfires and even shot by an arrow.
"You can't underestimate how difficult it is to love and care for animals until you expose yourself to the traumas that we face every day. We deal with a lot more pain and suffering than we do with cuddles and bottle feeds. But that latter experience is still important to make it all feel worthwhile especially after events like a bushfire where we have to euthanise hundreds of injured animals."
"One of the biggest problems right now is urban sprawl. We're building new housing estates, shopping centres and industrial precincts into natural bush land and this is pushing our wildlife into little pockets of land. And so we've got a situation where kangaroos and humans overlap."
A big challenge of running a wildlife centre is the financial cost. Being a labour of love, Five Freedoms doesn't receive any funding and both Manfred and Helen have to work other jobs to cover bills and the mortgage. Striking a balance between rescuing as many animals as they can and still being able to go out to earn a living becomes a fine art. There is, however, a silver lining.
"One of the best things about wildlife rescue is meeting so many wonderful people who want to become a bigger part of our lives. Many of them either make a donation or assist us at the shelter on a regular basis. And then there are the vets who help us for free."
"The other thing I'm very lucky to have is a partner like Helen. We were brought together by our passion for wildlife rescue, and being able to share the good and the bad with her means a lot. I can't imagine doing this on my own."
"At the end of our day we're both sitting on the couch doing the last nightly feeds. We've got the bottles in the joeys' mouths, and they're looking up at us and stretching their legs out. They're content. Helen and I look at each other across the room and we get it - this is what it's all about."

Home isn't your only delivery address
With over 4,000 alternative addresses to have your parcel sent to, you can choose a location that's most convenient to you. Choose a free 24/7 Parcel Locker, a Post Office or your PO Box.