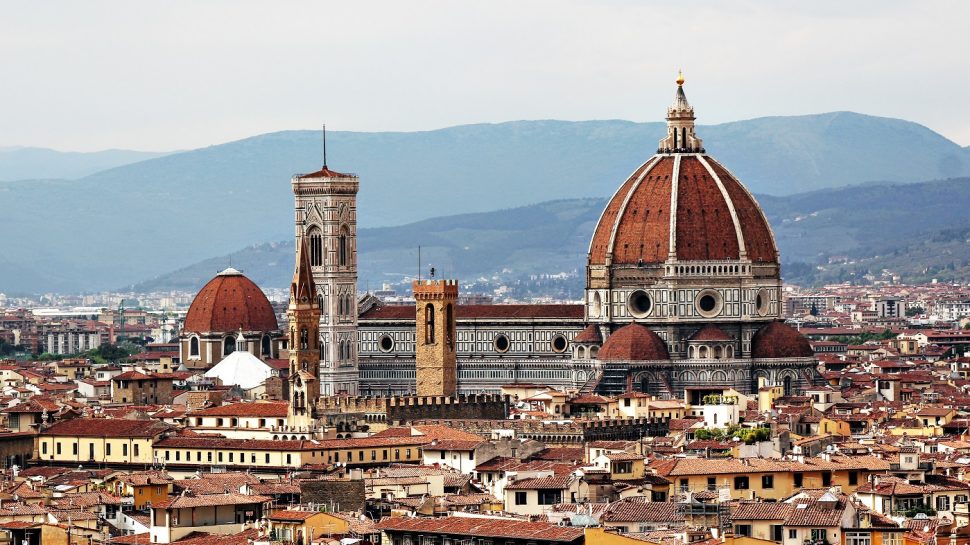 Welcome to Italy
Italy is home to some truly unique sights and activities. If you're after an unforgettable trip abroad, you won't be disappointed.
You can explore the many buzzing cities and spend your days viewing unforgettable architecture, art and history. You can travel the awe-inspiring coastline, bathe in crystal clear waters and relax on the many Mediterranean beaches. Or, you can head up high into the mountains and take advantage of Italy's infamous ski slopes. Italy is also home to many famous wine regions, if pizza and Limonchello are more your thing.
Regardless of what holiday you're after, Italy really does have something for everyone.

Italy may be a first-world country, but that it's still important to get your travel insurance sorted before you leave. Make sure your trip is covered with travel insurance for Italy.
When you think of Italy, you think of the food. When you're travelling a foreign country finding great places to eat can be a bit of a challenge. Here's our top picks on where to eat in Italy.

8 Italian food experiences you can't miss
Prepare your taste buds for the best Italy has to offer. There's a lot more to know about Italian cuisine than pizza, pasta and red wine. With 20 different culinary regions, let your taste buds guide you through Italy's diverse landscape…

Get a travel insurance quote
Need cover? Get a quote in less than 2 minutes.