The best places to shop fashion in Tokyo
As a head-on collision between old and new, the fashion scene of Japan is an ever-changing kaleidoscope of colours and styles that set the pace for global fashion trends. From the outlandish street style of Harajuku to vintage outfits inspired by America's west, and edgy counter culture get-up, all types of fashion choices can be found parading on the streets of Tokyo.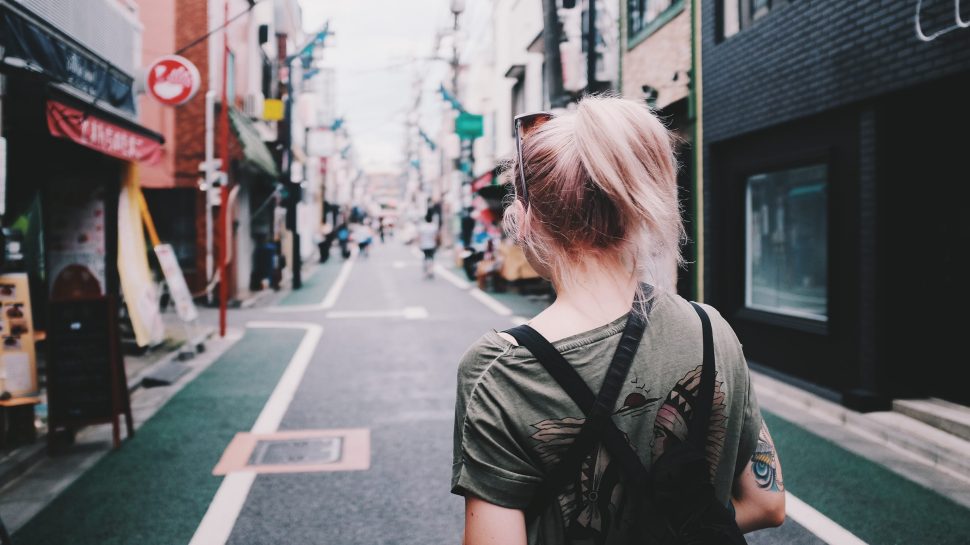 If you're planning on shopping while in Japan (and who wouldn't?) tackling the retail scene can be daunting if you're not sure where to look. From glitzy malls to vintage stores and tiny shops focused on selling fashion that has been crafted by hand, Japan has it all. Here's how to find it:

Vintage finds
Vintage fashion fiends will love Japan's rich vintage shopping scene. While vintage fashion can be found in almost every shopping district of Japan, the bohemian area of Shimokitazawa is home to many vintage fashion and thrift stores. With artists, musicians, students and other creatives living in this eclectic area, it's a top spot to pick up low-cost vintage finds like bomber jackets, grunge-era band tees and retro floral dresses from the '70s.
Vintage-lovers will also love the Koenji area. Home to more than 70 vintage fashion stores, Koenji has everything from pokey little vintage shops to multi-level stores packed to the brim with vintage treasures from near and far. From a vintage Chanel dress probably once worn in Paris decades ago, to a distressed leather jacket that may have graced the back of an American biker in the '80s, Koenji's range of vintage makes it a hotspot for local and visiting shoppers.
High-end fashion
The Ginza area is where Tokyo's cashed-up fashion elite go to shop, so be sure you've got plenty of cash in your account before shopping here. All the latest designer fashion can be found in the lavish boutiques and luxe malls of Ginza. While big brands like Michael Kors and Louis Vuitton can be found in Ginza, independent makers of hand-crafted accessories and luxury leather goods can also be found, usually tucked away in side streets and down alleys. Eclectic fashion finds can also be found in Ginza's concept stores, while homewares, fragrance and beauty are also well represented so you can get that Hello Kitty manicure you've always wanted.
Omotesando is another neighbourhood worth visiting if you're on the hunt for high-end fashion. Located near the Harajuku area, Omotesando is an elegant shopping district reminiscent of Paris. Home to designer fashion from European, American and local brands, shopping in leafy Omotesando is a sophisticated affair thanks to its tree-lined boulevards and modernist architecture.
Street style
The Harajuku district is the undisputed champion of Japanese street fashion. Spend a whole day in this area if you're into over-the-top fashion aimed at youth and the young-at-heart. With hundreds of boutiques and chain stores selling everything from theatrical fashion to lurid 'kawaii'-style accessories, you may need to pack an extra bag to take it all home with you. Lolita, goth, punk and kawaii – all the enduring street styles of Japan are covered in quirky Harajuku. With this area being perennially popular all day and night, break up your shopping adventure with visits to local microbreweries, ice cream shops, tea houses and izakaya drinking joints. Don't forget to bring along your camera too. There's plenty to snap here!
Bargain buys
While Tokyo has a reputation for being an expensive city to visit, there are plenty of bargains to be found. Chain stores like Daiso are perfect to pick up souvenirs or trinkets to bring back home. From cute stationary items to skincare products, everything costs 100 yen at Daiso.
Cult casual fashion brand Uniqlo can be found all over Tokyo (and the world for that matter) while WEGO chain stores are the place to head for affordable, on-trend fashion and fun accessories that won't break the bank.
If market shopping is more your thing, then pick up traditional Japanese items like graceful kimonos at Nakamise Market. This small shopping strip is a great place to buy gifts for friends back home and offers a more traditional shopping experience in comparison to the sleek, futuristic malls and fast-paced shopping precincts found elsewhere in Tokyo.
Department stores and malls
Founded in the 1600s, one of the oldest department stores in Japan is still operating in Tokyo. Mitsukoshi has several outlets but the one located in the upscale, shopping district of Ginza is one of the most popular. While it's got the old-school, prestigious department store vibe nailed, Mitsukoshi stocks all the modern fashion brands any discerning shopper could want. Stopping for a bite to eat at this department store is easy thanks to a lauded basement food court often packed with curious tourists blown away by the quality and variety of dishes available.
For a more modern (and pricey) experience, Omotesando Hills is a contemporary shopping complex built in 2005. As an exclusive shopping experience it's only for the wealthiest of shoppers. Well-suited to youth, Marui department stores can be found in several Tokyo locations, while Seibu's super convenient Shibuya Station locale makes it a popular spot for busy commuters stopping in for some last-minute shopping on the way home from work.

Get your wallet ready for the Tokyo fashion scene; organise your travel money before you go.