Under a Sicilian sun: sailing the Aeolian Islands
The Aeolian Islands are a volcanic archipelago north of Sicily. Accessible only by sea, these islands are a traveller's paradise – with a fiery volcano at its heart.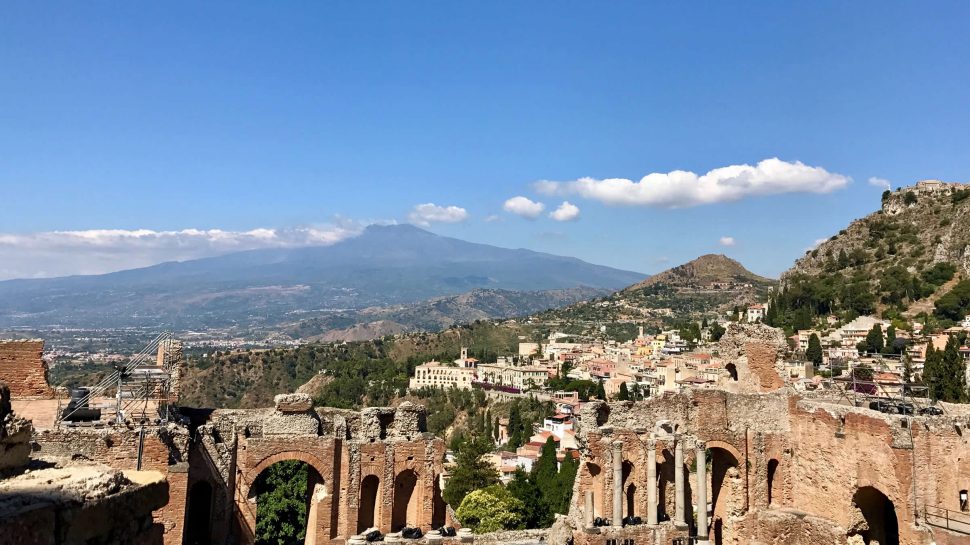 The south of Italy is said to be a world of its own, but so too, the Aeolian Islands. Scattered across the Tyrrhenian Sea, at the toe of Italy's boot, you can only sail to the islands, with regular ferries leaving from Naples or Sicily.
Catching a hydrofoil ferry from the port of Milazzo in Sicily, I'm surrounded by Italian tourists – families mostly and savvy hikers equipped with gear. An hour and a half later, we tumble onto the main street of Lipari.
Lipari is the largest and most populated island, which is why I've decided to base myself here. I've already booked a guided sunset hike up Stromboli, an active volcano on an island of the same name and the furthest island from Lipari.
Stromboli puts on a show most nights, spewing fluorescent-red lava into the sky. You can watch this at a safe distance from a boat anchored near the island's shore. Or if you prefer, Magmatrek offers guided tours with a vulcanologist to the summit.
It's mid-June and already 37 degrees. Summer has just begun and the locals appear shocked by the heat wave. Our vertical climb up Stromboli leaves at 5pm the next day, to avoid what we can of the heat.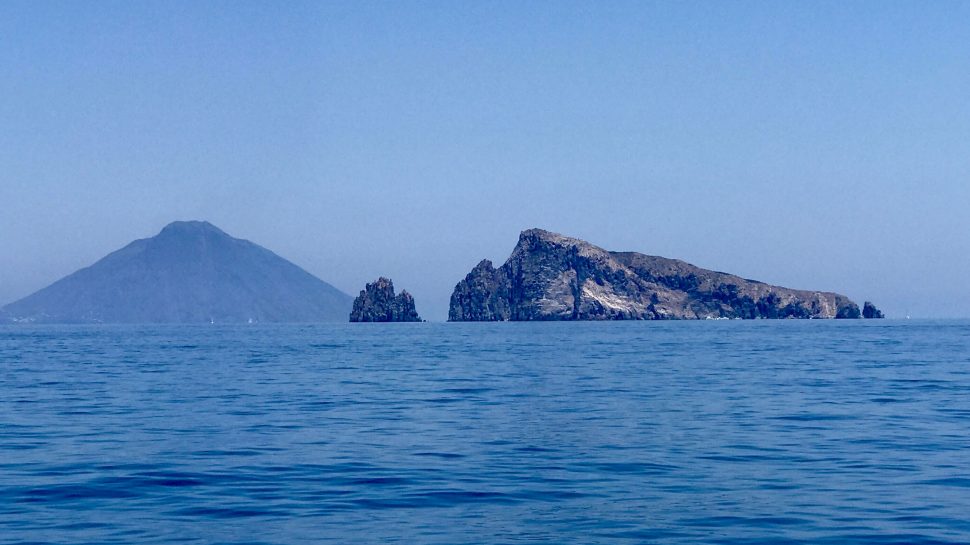 Before then, I'm sailing from Lipari to Panarea, a smaller island, and stopping for ocean swims along the way. A saltwater dip sounds soothing before I embark on more exercise than I've done in the weeks I've ambled around Sicily's small towns.
Close to Lipari's ferry port is the Aeolian Museum of Archaeology. With several buildings each four storeys high, the museum displays artefacts dating back to the Neolithic era. Home to two significant excavation sites, Lipari has a jaw-dropping collection of remarkably intact ceramics from early Greek and Roman civilisation.
Our tour boat leaves from Corto Porto, Lipari's 'short port'. Walking towards Lipari's petite port, I shelter in the shade of shop awnings, just like the locals do. Smiling non-committedly at souvenir sellers, I sidestep the tour operators keen for a sale.

I almost miss the grotto. A small cave, set back into the street wall. With ornate iron gates and a cosy light inside. There's a handloom and spools of richly coloured yarn.  

It's here that Paola Costanzo runs Mouloud Bottega tessile and works to restore the Sicilian tradition of hand weaving, blending silk and linen yarn to beautiful effect.
With my broken Italian, I attempt to ask questions. Fortunately for me, Paola speaks beautiful English. Yes, she's a local from Lipari, she says. But her best friend now lives in Melbourne. Really? Si, she runs a Sicilian restaurant, Bar Idda.
I know this restaurant. We're both surprised. But shouldn't be. Aeolians, as they're called, have been migrating to Australia for years. More Liparians live in Melbourne than anywhere else in the world. It's no surprise our worlds are overlapping here.
A combination of volcanic eruptions, invasive crop pests, industrialisation and the 1950s post-war downturn, over centuries, prompted many Aeolians to travel. At my hotel, a quick google brings up the Aeolian Cultural Society in Melbourne.
When I explained to Paola I'd be hiking Stromboli the next day, she shook her hand and gestured to the heat. I agree. There's no way I'd hike a volcano in 37-degree heat in Australia, but when in Sicily…
The next day, after an ocean swim, a rather-too-close-encounter with a jellyfish and a lazy stroll around the bright-white port of Panarea, we sail towards Stromboli. Its point peak looms in the distance for over an hour, more pronounced by the metre.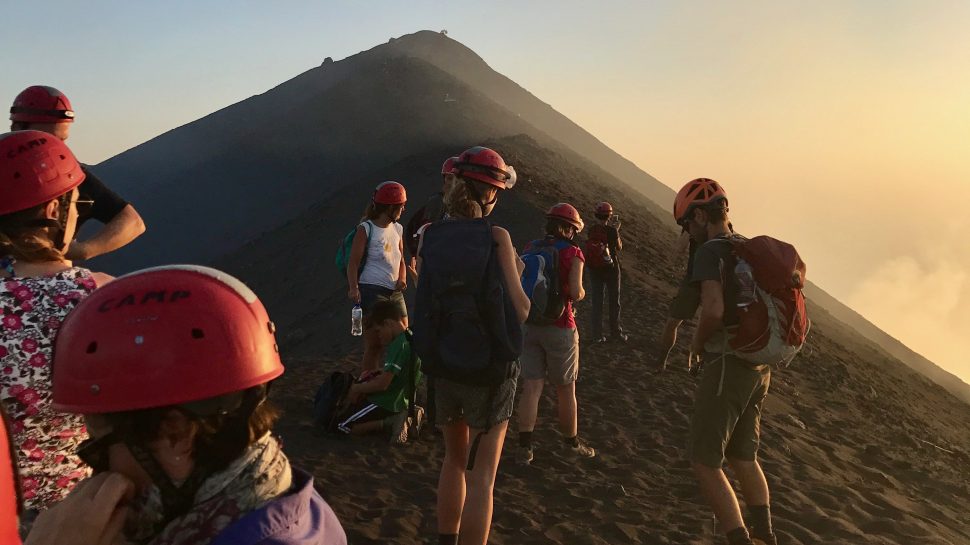 We sail through oceanic fumaroles, boiling sulphurous gases bursting up from the ocean floor. The archipelago is made up of more volcanoes that we can see today: over the centuries, the Aeolian Islands have been known to change their shape.
Once on Stromboli, we walk up to the town to be fitted with helmets and headlamps and meet our multi-lingual local guide who speaks English, Italian and French. There's already some huffing and puffing – it's hot and we're in for a long night.
We're all ages and nationalities: from Italian boys aged 8 and 12 hiking with their parents to a retired couple from Germany. We start our ascent, through the upper town, then layers of dry vegetation and old sloping terraces once fertile and farmed.
Within an hour, we're soaked through with sweat. It's slow going – a vertical ascent of rocks and black volcanic sand. Our heads down, we step deliberately into footholds in front of us, steadily climbing one hundred feet up and then another.
A distant rumble spurs us on. The volcano is awake. We're hiking a living thing and now keen to reach the summit. Our destination is an outlook above the active craters, with a perfect view of the crackling lava being flung into the air below.
The bigger eruptions throw clouds of ash into the sky making us cough and all too cognizant of Stromboli's might. We begin our sliding descent, wearing air masks to help us breathe. It's pitch black and we're not to stop.
We're whooshing through black volcanic sand, down the edge of a volcano. Above us, a nodding train of headlamps signals another group close behind. We whoosh on. Bright eyed and covered in black sand.
 
Ready to go? Get your travel insurance, travel money and a mobile travelSIM now.