Skiing in Italy: top five destinations
Skiing in Italy is a lesser-known highlight of the iconic boot. Whether
you're experiencing the snow season for the first time, or you're seeking your next ski challenge, Italy is the place to do it.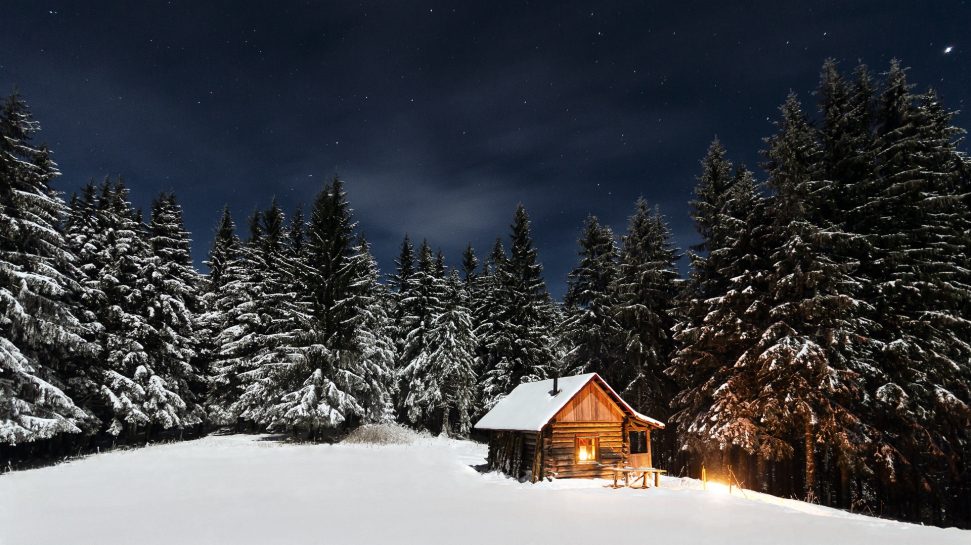 The atmosphere is relaxed and friendly, it's good value compared to other European ski areas, even the food is fantastic and the weather typically sunny. What's not to love? What makes the Italian ski scene special is that it's not only about what happens on the slopes. It's just as much about enjoying the overall atmosphere of mountain life. Italy has resorts to suit all levels of skiers and types of travelers, including families and solo travelers. Here's a guide to five of the best.
Alta Badia
Alta Badia is one of the 12 resorts that comprise the Dolomiti Superski area in the centre of the Dolomite Mountains. Not only a destination for great skiing (part of the World Cup circuit), it's a foodie paradise with delicious local cuisine, notable wine and three Michelin-starred restaurants. But other than fine-dining, the resort is also known for its own version of street food, with gourmet options available from mountain huts.
While there are some expert runs to explore, Alta Badia has mostly beginner to intermediate runs. This makes it a great destination for a leisurely group holiday spent soaking up the sunshine and enjoying the amazing food probably a bit more than the actual skiing. Families will be able to make the most of the powdery, wide and well-groomed runs and other fun snow activities for children. This is also good spot for a longer holiday because one Superski pass gives you access to all 12 resorts of the Dolomiti Superski area and over 1200km of slopes, so you'll definitely be working up an appetite.
Pila
Pila is the ideal resort for families (especially with young children), first time skiers and beginners, but there is something to suit all skill levels. There are a number of baby runs and ski schools for children under 12. Overall the slopes at Pila are quieter thanks to a larger than usual system of lifts. And with less time spent in lines, the more time you'll be able to spend practicing and gaining confidence. The runs are known for their alpine scenery and the resort offers some of the most spectacular views across Europe's peaks.
Cervinia
Cervinia is one of the highest resorts in the Alps, the snow cover is impressively consistent and the ski season is the longest, running from November to May. It's located in the Aosta Valley on the Italian side of the famous Matterhorn. Cervinia has won awards for being an affordable, world-class resort so it's a great option for a budget ski trip or if skiing is only one part of a bigger holiday so you need to watch your costs.
The village isn't as well served as some of the other resorts but it still has great food options including fine dining and a lively après ski pub scene. The slopes are ideal for beginner skiers who are advancing to intermediate. The runs are long, enjoyable and kept in fantastic conditions, perfect for building confidence. Meanwhile, more advanced skiers can use the same ski pass to access Zermatt's more difficult runs in Switzerland – Cervinia has something for everyone.
Courmayeur
This is where you'll get a real taste of Italian mountain life and not just a ski resort. Also part of the Aosta Valley, Courmayeur is a traditional mountain town known for its charming and car-free villages, alpine scenery and a great bar and restaurant scene. With a smaller amount of runs available and so many other attractions off the slopes, Courmayeur is the perfect option if you have non-skiers in your group or if you only have a short amount of time to ski.
It's easily accessible from both Turin and Geneva so attracts a lot of weekend visitors. But as much as Courmayeur appeals to the socialisers and sightseers, expert skiers and snowboarders come here for the off-piste runs. For those looking for the next big challenge, they will find it here at Mont Blanc, Western Europe's highest mountain. You'll also be able to access France's famed Chamonix and there's even heli-skiing on offer.
Cortina d'Ampezzo
For the quintessential Italian ski experience and another great option for non-skiers and skiers alike, come to Cortina d'Ampezoo in the Dolomites – a UNESCO World Heritage Site. This is a glamourous resort frequented by chic Europeans who come to ski, and shop, in style. There are a high number of beginner and intermediate options, overall 120km of runs to explore as well as 70km of cross-country skiing.
Ready to go? Get your travel insurance, travel money and a mobile travelSIM now.