Roman Holiday: 24 hours in Italy's capital
Boasting proud culinary traditions, some of the world's greatest historical sites and jaw-dropping examples of architectural genius, Italy's atmospheric capital is a long-standing heavyweight on the travel scene.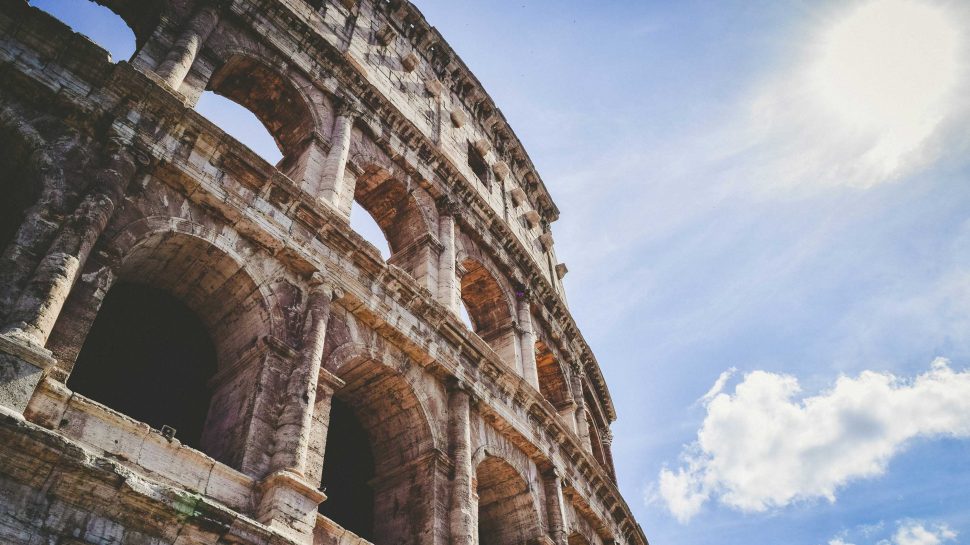 The Eternal City has attracted travellers for centuries and Rome's enduring popularity isn't showing any signs of stopping with millions of tourists flocking to see and experience the cultural, architectural, historical, artistic and gastronomical wonders the city is known for. If you're short on time, here's one way to spend a perfect day in Rome:
Early morning
As one of Rome's most popular piazzas, visiting the Piazza della Rotunda early in the morning is a wise idea. Arriving earlier means you'll get to avoid the crowds that build up during the day. Facing the Pantheon, this well positioned square is home to an age-old fountain and is the perfect backdrop for street performers and buskers to make a living. Enjoy a coffee and pastry for breakfast at one of the many cafes and stand-up coffee bars that can be found in and around this atmospheric piazza. Watching the world go by with a coffee in one hand (and traditional cornetto pastry in the other) is a slow-paced way to start the day.
Late morning
After breakfast, wander over to the Pantheon located only steps away from the Piazza della Rotunda. As one of Italy's best-preserved Roman monuments, the Pantheon was once a pagan temple but now serves as a Christian church. Free to enter, spend time marvelling at the impressive dome, Corinthian columns and ornate marble floors. As a functioning church, it's possible to see mass in action depending on when you visit. Either way, the Pantheon is an unmissable monument (in a city of many unmissable monuments). Afterwards, wander down to San Luigi dei Francesi to see some of the most prized art in the world. Built in the 1500s, behind the grey façade of this church lies the works of many highly influential painters include the works of Baroque master Caravaggio. While smaller in scale than many other churches and cathedrals in Rome, San Luigi dei Francesi is well worth a visit for the artwork alone.
Lunchtime
With a mindboggling amount of choice, dining in Rome can be an overwhelming prospect. From feasting on traditional cuisine in a family-run trattoria hidden down a narrow alleyway, to hitting a slick hotel rooftop restaurant or grabbing a slice of pizza on the go – Rome has plenty of options for all budgets and preferences. The area near Ponte Rotto (the oldest stone bridge in Rome) is a top spot for a quiet lunch. Ravaged by time, this bridge has stood for centuries yet remains one of Rome's less-visited archaeological treasures. Stop at one of the restaurants and trattorias located near the bridge to enjoy a low-key lunch away from the crowds that flock to busy piazzas and tourist restaurants in other parts of the city during this time of day.
Early afternoon
Take some time to stop and smell the roses at the Rome Rose Garden. Especially beautiful in spring and summer, this peaceful rose garden is free to enter and provides a slice of serenity in the heart of a notoriously busy city. Home to more than 300 different types of roses, spend time strolling through this green space, admiring the beauty of the roses and incredible views of Circus Maximus. While most of Rome is crowded 24/7, this idyllic rose garden doesn't receive nearly as many visitors as the historic monuments so if the perfect spot to take a breather, read a book or simply relax in the shade.
Late afternoon
Despite being loved by the masses, the Colosseum is a must-see destination. Sure, there are crowds but visiting this monument in the late afternoon is a great way to avoid the heat of the midday sun. Save time and book and print your tickets online before visiting to avoid having to line up for tickets. Closing hours vary depending on the season (this monument and many others are open later during summer) so be sure to check the opening and closing hours before visiting. Once the site of brutal gladiatorial combat, these days this much-loved monument is breathtaking in its beauty and scale. Whether going on a guided tour or taking in the monument on a self-guided journey, the Colosseum is bound to impress. Either way, be sure to head up to the higher levels which are incredibly hypnotic when bathed in the afternoon light.
Evening
Sure, it's a bit of a travel cliché but make like Gregory Peck and Audrey Hepburn in Roman Holiday and enjoy a night by the Trevi Fountain. Toss a coin in the fountain (millions of dollars are thrown into the fountain each year) then wander the area to find a wine bar to enjoy some chianti, cheese and olives. Gelato, cakes and all the other Italian culinary pleasures can be found in this area so why not enjoy a progressive dinner by stopping at small bars, restaurants and gelato stands before retiring for the night? This is truly the most Italian way to spend an indulgent night in Rome.
Don't forget to organise your travel insurance, TravelSIM, and travel money before you leave.