Travel insurance for uni students
School's out! Uni holidays are here! Whether it's the gap year you've been planning for months or the relaxing break that got you through those last exams, there's nothing more rewarding than taking off on a trip after studying.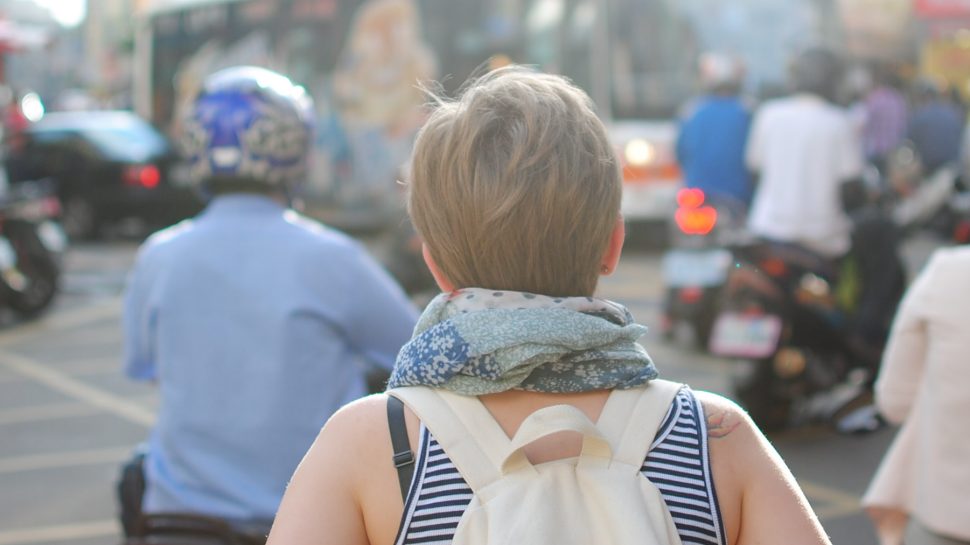 While we know it's much more exciting to think about the things you'll be doing and seeing on your getaway, we recommend taking a moment to think about your insurance options.

Choosing the right travel insurance policy will give you access to help when you're away, when and where you need it. It can mean all the difference between a total disaster and a minor hiccup.
The details. What's the cost?
Let's be real. No one wants to spend unnecessary cash in the lead up to their holiday. Whether it's through the school or the university semester, you've saved- your money should be going towards the things you want to do on your trip. That's why we offer options to tailor your cover, so you can be covered for what matters to you- without all the costly extras.
What's actually covered?
Staying on budget doesn't mean compromising on quality. With our comprehensive travel insurance policies, you get2:
$Unlimited overseas medical and dental4
$Unlimited additional accommodation and transportation expenses
$Unlimited amendment or cancellation cover
$7,5001 cover for luggage and $5,000 for travel documents (with options to increase item limits)
Up to $7501 delayed luggage allowance
Do you have to pay extra for activities?
Ballooning over Cappadocia? White water rafting in Thailand? Why not? We know that travel is all about new experiences, that's why we provide you cover for a range of activities at no additional premium. Our plans automatically include cover for:
Abseiling
Ballooning
Bungy jumping

Paragliding
Parasailing
Skydiving
White water rafting
Working holidays
For a full list of activities and related conditions, check out our combined FSG/PDS (PDF 696kB).
Want more? Benefits to make your travel smoother!
We understand getting more bang for your buck. And once you've signed up, you don't want to be hit with extra costs or hidden fees. That's why everything you need to know about travelling with an Australia Post policy is clear and upfront. We provide lots of extra value:
Our Travel GP services3, connecting you to an Australian-based doctor wherever you are in the world; and
Our 24/7 Emergency Assistance centre for help with anything from lost travel documents to missing your flight.
Holiday countdown on? Find out more about comprehensive travel insurance
Before you take off, be sure to get your travel insurance policy sorted. We always encourage you to read the combined FSG/PDS (PDF 696kB) to ensure you understand your policy and what you are covered for.