10 tips for getting off the beaten track in Europe
If you're planning to delve a little deeper into your European travels, there are many ways to find what you're looking for. From wandering the cobblestone streets of an Italian piazza, to exploring natural wonders in the Austrian Alps, we've got some tips that will help you explore further afield.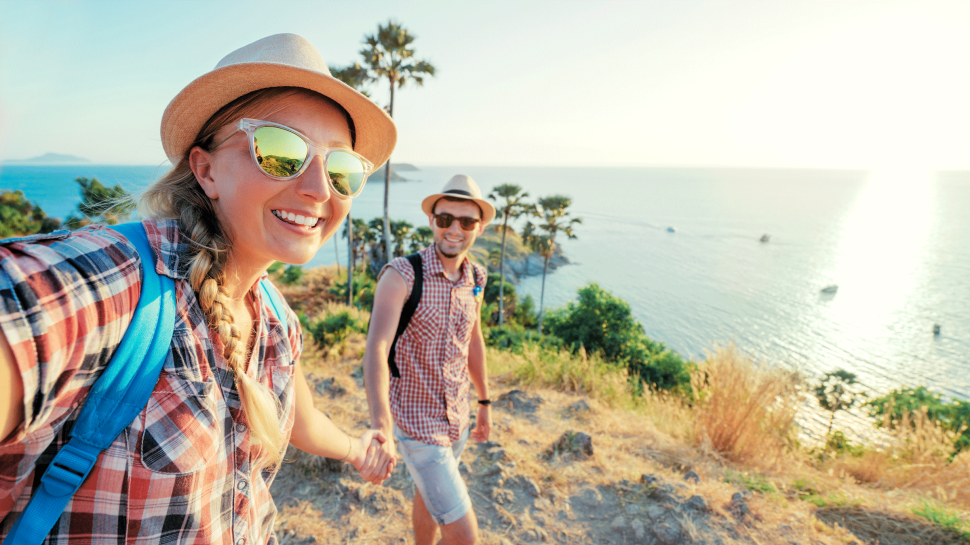 1. Do your homework
Before you board a plane, train or automobile, make sure you've done some research. Buy a book on your destination, collect brochures, surf the net to your heart's content. Whatever works for you. Then make a list or mark-up a map with anything that stands out.
2. Talk to locals
This may seem like an obvious place to start, but it's surprising how many tourists keep to themselves on their travels. If you want to know the good stuff, ask the experts! If you're not confident enough to strike up a conversation at random, approach people in customer service like baristas, waiters and cashiers. They'll usually be happy to chat and should have some great tips, including places they frequent themselves.
3. Hire a bike or car
If you're going to multiple places, you may want to rent a car to get from A to B. This way you can take the back roads and set your pace. A website such as Auto Europe will help you compare prices and services. If you're staying in a city – particularly cyclist-friendly spots like Amsterdam, Copenhagen or Zurich – a bike can be the best way to cover a lot of ground at your leisure. Just be careful to follow the local road rules and take safety precautions for a stress-free journey.
4. Head to local markets
Buzzing with energy and community, markets give you an authentic experience of a destination. If you're after a flea market, head to Portobello Road in London, Lille in France, or the Fiera da Ladra in Lisbon. If you're heading to Europe in winter, don't miss one of the Christmas markets – Berlin, Vienna and Birmingham have famous versions.
5. Stay in a holiday rental
Hotels are full of tourists and can feel closed off from their surroundings. Short-stay holiday rentals, homestays and services like Airbnb can immerse you in the culture and community, and often give you direct access to the homeowners' knowledge. You can even line up an offbeat experience such as staying at a working farm in Croatia or a vineyard in Umbria.
6. Try a day tour
If you prefer to be shown around, a day trip may be the way to go. Jump on a wine and cheese tour in Provence; join a guided hiking trail in Spain; get a bus to a secluded waterfall in Iceland. Wherever you are, whatever you're into, a little research will find what you want. Don't forget to ask your guide for any insider tips and hidden gems that aren't included in the tour.
7. Go solo
If you want to really set your own pace, travel alone. It needn't be a scary prospect – you could always do a tour that escorts you around but allows you to set your own itinerary. If you're after a bona fide adventure though, a Eurail pass makes it easy to traverse multiple destinations. You never know who you might meet!
8. Slow and steady
If you can, allow plenty of time to explore with a flexible itinerary. A relaxed approach means you'll notice more along the way. Strolling through a city may lead to a niche museum – such as Amsterdam's Katten Kabinet, an art gallery especially for cat lovers – or vibrant street art in cities such as Barcelona, Berlin, Athens and Porto in Portugal.
9. Eat locally
We all know the way to the heart is through the stomach. If you want to embody the spirit of a community eat where the locals eat. If you don't feel comfortable asking in person, try an app like Eatwith – it'll match you up with fellow foodies in more than 130 countries, offering local experiences and flavours for hungry travellers.
10. Go camping
Nothing gets you off the beaten track like a camping trip. Pack up your gear, find a permitted spot to set up and enjoy the serenity, scenery and seclusion. If you don't have any equipment, and don't want to invest in your own, look into hiring some for the duration of your outing. Otherwise a guided camping tour will supply what you need – explore the rugged beauty of the Scottish Highlands and the Austrian Alps, to sun-soaked stretches of the Adriatic Coast.