A solo traveller's guide to southern Thailand
Whether you want to worship the sun, meet new people, or enjoy some alone time, southern Thailand has everything you need for a great solo holiday.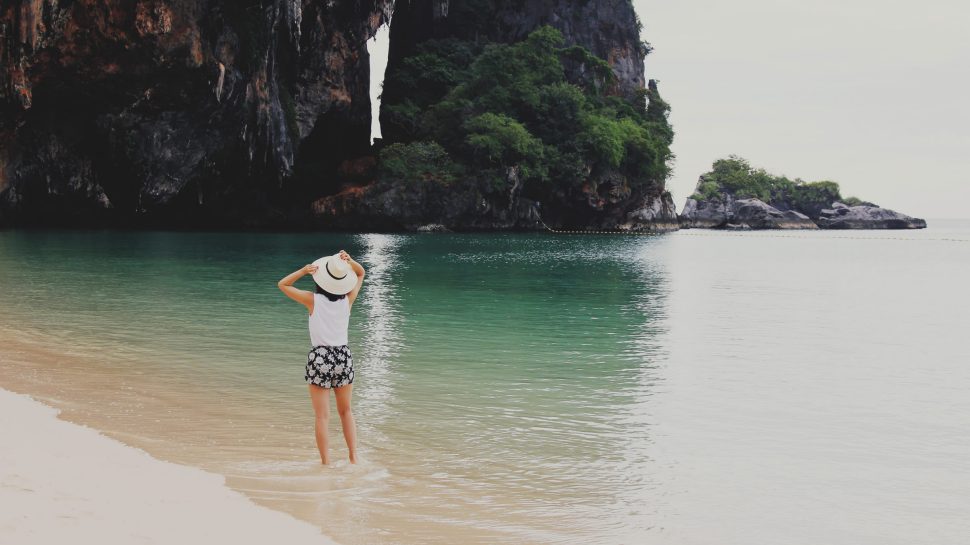 Compared to northern Thailand, southern Thailand has built itself quite the wild reputation. But southern Thailand isn't just about full moon parties and dancing all night – it's also a stunningly beautiful and hospitable part of the world.
Tourism plays a major part in the Thai economy, and as a result, Thailand is an excellent destination for solo travellers. The people are friendly, accommodation is cheap, and it's easy to get around. Located a relatively short flight from Australia (between seven and nine hours depending where you're departing from), it's especially popular with Australian tourists.
About the region
Located on the Malay Peninsula, southern Thailand covers the area from the south of Bangkok all the way down to the Malaysian border. Archaeological remains show that the region has been inhabited for at least 27,000 years, and the diverse culture has been shaped by Indian, Chinese and Malaysian influences over time.
The landscape is varied and dramatic in southern Thailand, including beautiful beaches, cliffs, lush jungle and a network of islands off the coasts. The largest city is Hat Yai, a very popular holiday destination for Malaysian and Singaporean tourists. Western travellers are more likely to be familiar with coastal areas like Krabi, and islands like Phuket, Krabi, Ko Phi Phi, and Ko Samui.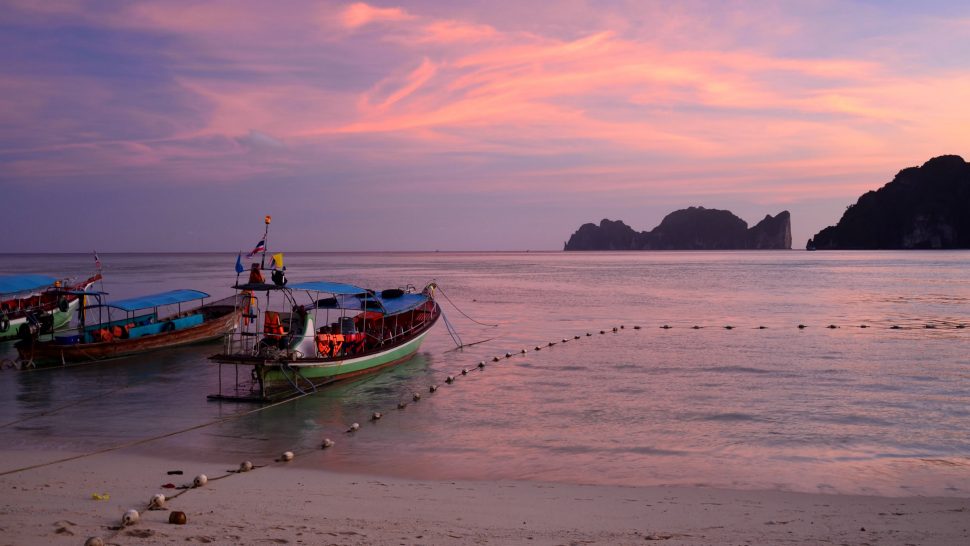 How to budget
The currency in Thailand is the Thai Baht (THB). One Australian Dollar is equivalent to approximately 26B. For up-to-the-minute exchange rates, try our currency converter tool.
Cost of living is very low in Thailand compared to Australia. You can have a great basic holiday on a shoestring budget, or spend a little more (but still relatively little) to live like royalty. Lonely Planet recommends budgeting around 1000B (approximately AUD$39) per day for basic accommodation, street food and public transport; or up to 3000B (approximately AUD$115) per day to enjoy luxury accommodation, fine dining and private transport.
When to visit
The Thai calendar is split into 3 seasons: hot (March to June), wet (July to October) and cool (November to February). The best time to visit southern Thailand is during the hot and cool seasons.
In the south, the cool season brings clear skies and sunshine, with temperatures hovering in the mid to high 20s. Temperatures above 32 degrees Celsius are common during the hot season, but sea breezes help to cool coastal areas.
The wet season, also known as monsoon season, brings short, intense periods of heavy afternoon rain, which can sometimes cause flash flooding and disruptions to transport and other services. If you're visiting during this time, it's a good idea to build some flexibility into your travel plans so you're able to adapt to changing conditions.
What to do
The beautiful setting of southern Thailand together with the very cheap cost of accommodation and activities has made the region a favourite among backpackers. Full moon parties, beach bars and nightclubs have proliferated, but if that's not your scene, there are plenty of other options.
Southern Thailand is famous for its islands and beaches. Note: 'ko' or 'koh' is Thai for 'island', so it's a word you'll see plenty of. You could snorkel in Maya Bay on Ko Phi Phi Lay (a destination made famous by the Leonardo DiCaprio movie The Beach), laze in the sun on Ko Samui, admire the spectacular rock formations at Railay beach in Krabi, or float in the warm waters off Koh Lanta. If you want to escape the maddening tourist crowds, some of the quieter islands include Koh Yao Noi and Koh Mak.
Along with its beaches, southern Thailand also offers national parks with lush, jungle habitats. If you're looking for an active escape you could opt for a jungle trek or river kayak; if you're happy to kick back and relax, a quiet stay in a treehouse hotel might be more your style. You could also take advantage of your solo status and challenge yourself to a retreat – your options include yoga, Muay Thai boxing, meditation and general fitness.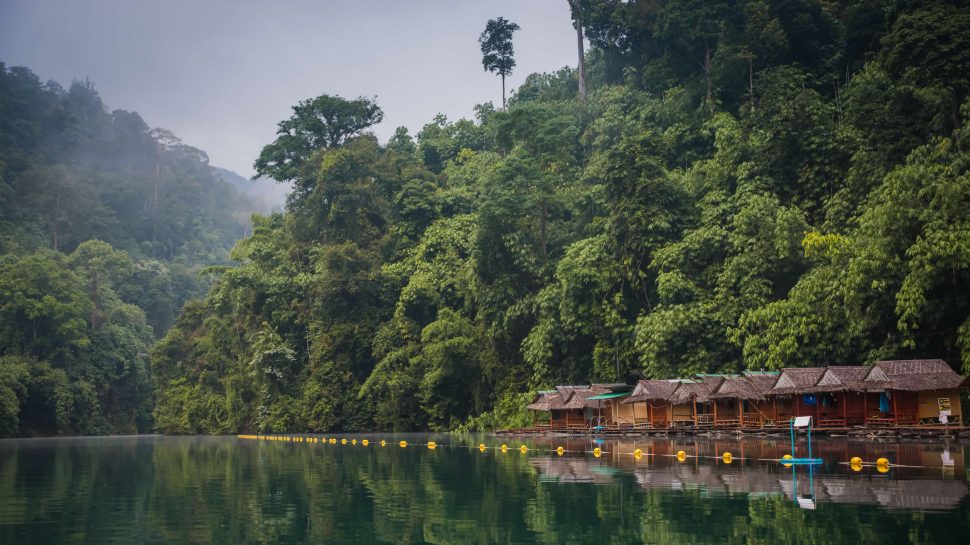 If you're looking for social activities that take place on dry land, a Thai cooking class is hard to beat. You'll have the chance to socialise with other travellers, learn to make your own curry pastes and spice mixes, and of course, enjoy the fruits of your labour at the end of the class.
Just like its northern counterpart, southern Thailand is home to many bustling markets. In Phuket alone, you'll find the modern Banzaan Market, the Phuket Town Central Markets and the more traditional Kamala Village Market.
Elephant and tiger parks are very popular with tourists, however many of these operators have come under scrutiny for exploitative and cruel practices. Check out sites like Green Thailand to make sure your Thai experience is an ethical one.
Things to know
If you have an Australian passport and arrive into Thailand through an international airport (as opposed to via a land border), you may be eligible for a visa exemption. This will allow you to stay in Thailand for up to 30 days without securing a visa in advance. For longer stays, you will need to pre-arrange a visa to enter the country. The Thai Embassy can provide you with up-to-date information about what you need to do.
Free WiFi is common in built up areas. If you're venturing to the more remote parts of southern Thailand, be prepared to disconnect and enjoy the serenity. 
Southern Thailand is a relatively safe place to travel alone, but you should still be vigilant and take some simple steps to protect yourself, such as keeping your personal possessions close to you and being wary of scams.