Everything you need to know about group vs solo travel
Going on holiday alone might be a daunting idea for some, but it also comes with advantages, a few that you might not even realise.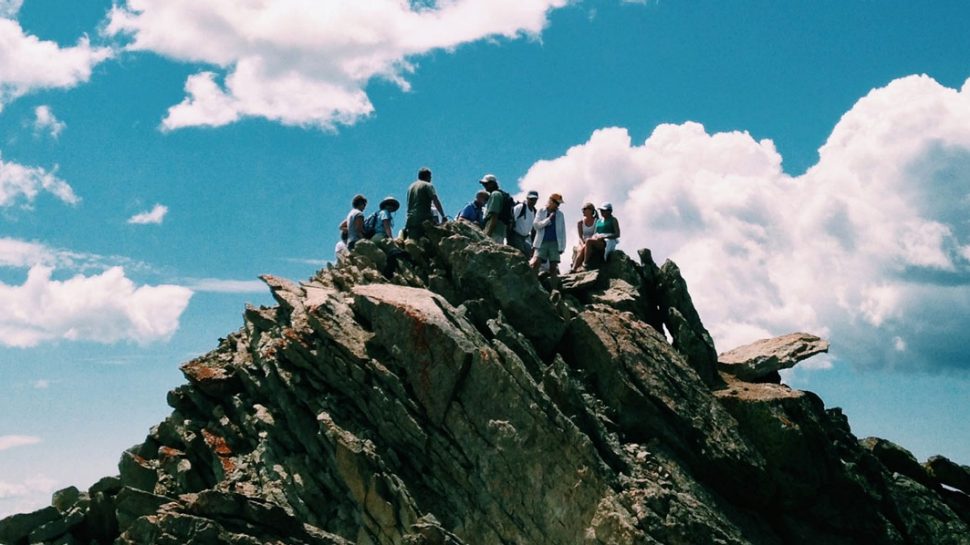 Immerse yourself in an Indian yoga retreat or Italian lessons in Rome. Alternatively, your idea of a holiday might be an opportunity to gather a group of six or more and make the most of larger accommodation like stunning chateaus or beachside mansions by splitting the costs between more people. Here's what you'll need to consider for both group and solo travel.

Decide what type of holiday you are craving
Some holidays easily lend themselves to either group or solo travel. Getting a group of friends together for an international music festival like Primavera Sound, or other families together for Universal Studios visits are a no-brainer. When you want to zen out though, leave everyone behind and discover the beaches and Mayan ruins in Belize or hike the Lost Lake trail. But the best way to approach who, if anyone, to go on your next trip with, is to be open-minded. Logistically, it can be hard to coordinate budgets and time off work with other people. But if you have your heart set on a trip that won't be compromised if you go alone, consider sticking to the plan instead of missing out. On the other hand, if you thought you wouldn't find anyone who wants to swim with pigs in the Bahamas, this could be a great opportunity to push your comfort zone.
Think about the dynamics
Just like living with or dating friends, holidaying together can be a make or break situation. Establish upfront what type of holiday this will be and how you'll handle bookings and budgets. Will it be lazing and lounging, or activities and exploring? Even if you're best friends, going camping with someone that prefers five star hotels can end in tears. Be prepared for slightly awkward conversations and to stick to your guns if someone is upset about not being invited.
When you're traveling on your own, you get a lot of freedom to do what you want, when you want. Fans of solo travel also describe it as a more immersive travel experience; you're in the moment without any outside influences and you can also get preferential treatment at activities and popular restaurants. But when you're stuck with flight delays or language barriers it can feel pretty lonely, so be open to meeting people along the way. Be approachable and sit at the bar at restaurants, don't be afraid to ask for help when you need it or ask someone to take a happy snap (if you don't have a selfie stick handy).
Define the logistics
To help coordinate a group trip, an app like Travefy lets you brainstorm ideas, build itineraries, and save activity details. Reduce the amount of back and forth between everyone, swap discussions for decisions by running quick online polls. An Australia Post Travel Platinum MasterCard® can also be a great way to pool funds into a central source to buy day-to-day things like snacks and train tickets. With a group of nine or more you might be able to get travel discounts. But more people can also mean more hassles. One taxi ride becomes two or a mini van, restaurant reservations need to be organised well in advance, or you may have to miss out all together on that hole in the wall wine bar.
As a solo traveler, be smart about where you go, not just for your own safety but also enjoyment. Santorini is notorious for honeymooners and the bigger, plush hotels can feel impersonal, whereas bed and breakfasts can be more welcoming. The Tripadvisor solo travel forum is a great place to do some research or ask advice. And don't forget to pack within your means and use practical luggage. You need to be able to navigate whatever comes your way, like never-ending stairs in the Paris metro.
The best of both worlds
Mix it up! Even if you're only going on a short trip, it can be really rewarding to experience a bit of both worlds. If you're travelling in a group, plan a side trip or activity on your own and avoid friend burn-out by not feeling obligated to participate in everything. If you're going on a solo trip, sign up for group activities along the way or meet up with friends for certain portions. Keen to try solo travel but feeling a bit daunted? Practice by going to the movies, dinner or day trips on your own first. You'll be pleasantly surprised at how good the freedom feels.