A solo traveller's guide to northern Thailand
With a reputation for being more tranquil than its party-loving southern counterpart, the north of Thailand has plenty to offer the solo traveller.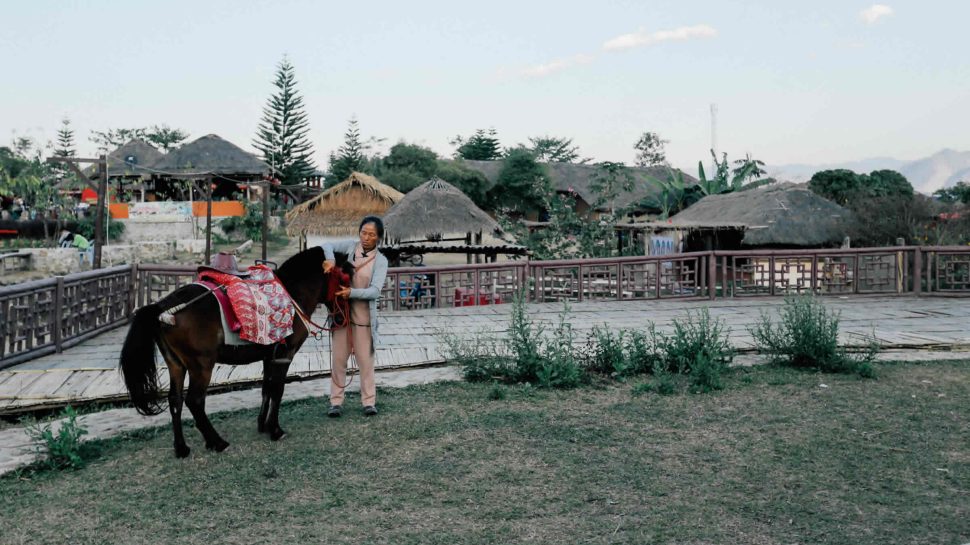 Thailand's economy relies heavily on tourism, which is directly responsible for up to 9.3 per cent of the country's gross domestic product (GDP). As a result, Thailand is well set up for travellers of all ages and backgrounds. With a flight time of between 7 and 9 hours – depending on where you're departing from – it's an especially popular travel destination for Australians.
Whether your interests lie in temple-hopping, socialising, enjoying some alone time, getting out into nature, or a little bit of each, northern Thailand has something for everyone.
About the region
Since the 7th century, northern Thailand has been shaped by a series of different powers, and was home to the first historical Thai nations – the Sukhothai kingdom and the Lan Na Thai (also known as Lanna) kingdom. As a result, Thai culture is considered to have been born in northern Thailand.
The landlocked north is bordered by Myanmar and Laos, with more mountainous, lush terrain than the south. The largest and most well-known city in northern Thailand is Chiang Mai, home to more than one million people.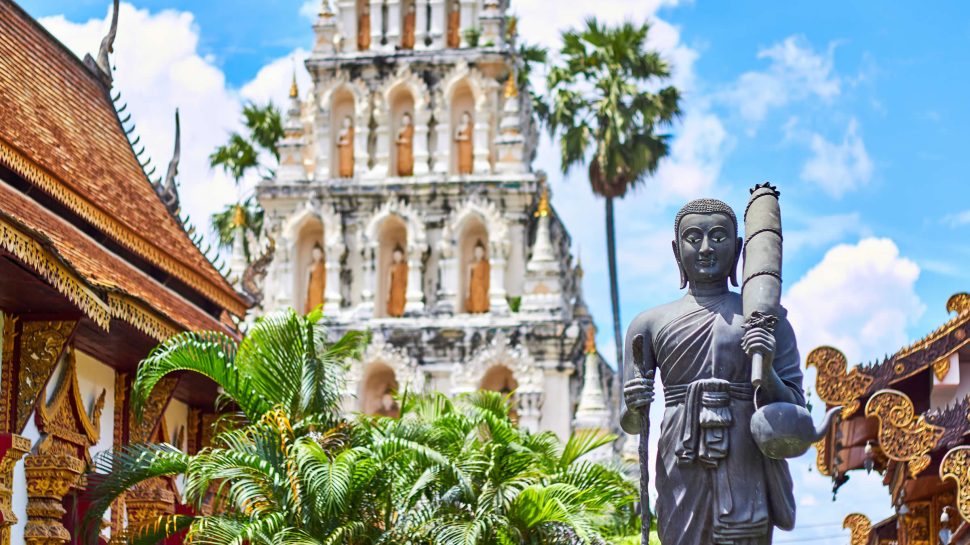 How to budget
The currency in Thailand is the Thai Baht (THB). One Australian Dollar is equivalent to approximately 26B. For up-to-the-minute exchange rates, try our currency converter tool.
Cost of living is very low in Thailand, and more so in the north than in the south. You can have a great basic holiday on a shoestring budget, or spend a little more (but still relatively little) to live like royalty.
Lonely Planet recommends budgeting around 1000B (approximately AUD$39) per day for basic accommodation, street food and public transport; or up to 3000B (approximately AUD$115) per day for luxury accommodation, fine dining and private transport.
When to visit
The Thai calendar is split into 3 seasons: hot (March to June), wet (July to October) and cool (November to February). The best time to visit northern Thailand is the cool season, when average daytime temperatures hover around a comfortable 20-23 degrees Celsius. In some northern areas, temperatures can drop towards zero during the night. Make sure you research the area you're planning to visit before you leave so you can pack appropriately.
You can enjoy northern Thailand during the wet season, however you may need to put the brakes on outdoor activities such as trekking. The wet season, also known as monsoon season, brings short, intense periods of heavy afternoon rain, which can sometimes cause flash flooding and disruptions to transport and other services. If you're visiting during this time, it's a good idea to build some flexibility into your travel plans so you're able to adapt to changing conditions.
It's a good idea to avoid visiting northern Thailand during the hot season. Not only do temperatures reach close to 40 degrees Celsius, but seasonal agricultural burning makes the air unpleasantly smoky.
What to do
Northern Thailand is known for its natural beauty, and it's a great place to get into the great outdoors. If you're a walker, tour companies offer a range of single and multi-day treks through northern Thailand's lush landscapes. If you're more comfortable on the water, you can take a river cruise down the Mekong from Chiang Rai (in the north-western corner of Thailand) across to Laos.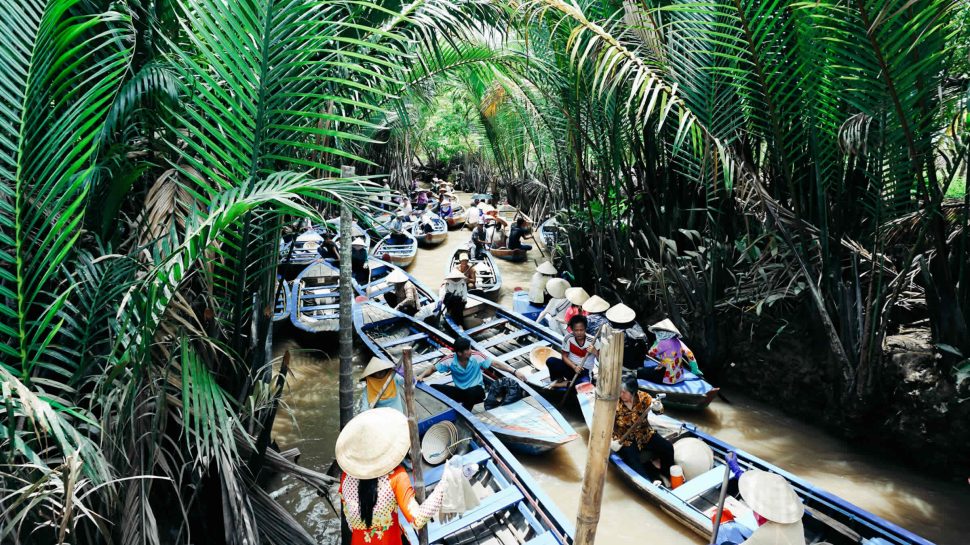 History and architecture buffs will love Chiang Mai, which has more than 30 temples within its city walls. Old Sukhothai Historical Park, set in northern-central Thailand in the capital of the former Sukhothai kingdom, is also a drawcard for those seeking a window into the past. Although it's a popular attraction, the sheer size of the 70km2 park means you can usually enjoy the sights peacefully.
Wandering the vibrant markets of Thailand is an exhilarating experience. Bargaining is expected and is part of the experience, so don't be afraid to barter over the price of goods. In northern Thailand, you can visit the famous Night Bazaar in Chiang Mai, or its slightly less chaotic cousin in Chiang Rai. In Chiang Mai you'll also find the Warorot Market, a foodie's paradise where a lot of the locals do their shopping.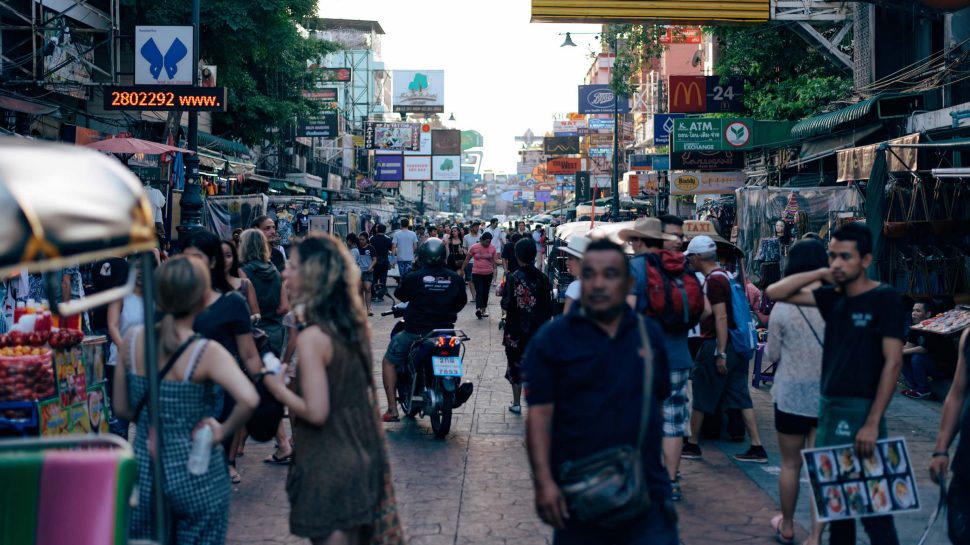 Traveling solo can be a great opportunity to meet other travellers. Pai, northwest of Chiang Mai, is known as northern Thailand's backpacker paradise. In Pai you'll find fellow tourists galore, a variety of Western food stores, cheap accommodation and a healthy dose of partying. Pai also benefits from a picture-perfect setting – from town you can hike to nearby waterfalls and caves.
Experiences with exotic animals such as tigers and elephants are very popular with tourists in Thailand. Unfortunately, many of the operators providing these experiences have come under scrutiny for exploitative and cruel practices. If you do want to get up close and personal with elephants, Elephant Nature Park near Chiang Mai is dedicated to the protection of Asian elephants. Here, you can do a day trip or an overnight visit, bathe in the river with rescued elephants and help out at feeding time. Check out sites like Green Thailand to make sure your Thai experience is an ethical one.
There are plenty of accommodation options available, ranging from hostels to luxury resorts. If you're more interested in socialising with locals than with other tourists, a homestay in a traditional Thai home could suit you well.
Things to know
If you have an Australian passport and arrive into Thailand through an international airport (as opposed to via a land border), you may be eligible for a visa exemption. This will allow you to stay in Thailand for up to 30 days without securing a visa in advance. For longer stays, you will need to pre-arrange a visa to enter the country. The Thai Embassy can provide you with up-to-date information about what you need to do.
While northern Thailand is a relatively safe place to travel alone, you should still be vigilant and take some simple steps to protect yourself. Keep your personal possessions close to you, look out for pickpockets, drink responsibly, avoid walking alone at night, and be wary of scams.