Get out of your comfort zone: a guide for first-time travellers to China
If you're ready for adventure, China is all about getting out of your comfort zone and immersed in some seriously epic travel experiences. From sleepy villages to neon megacities, bustling marketplaces and remote deserts, you'll explore limitless wonders and forever redefine your idea of 'big'.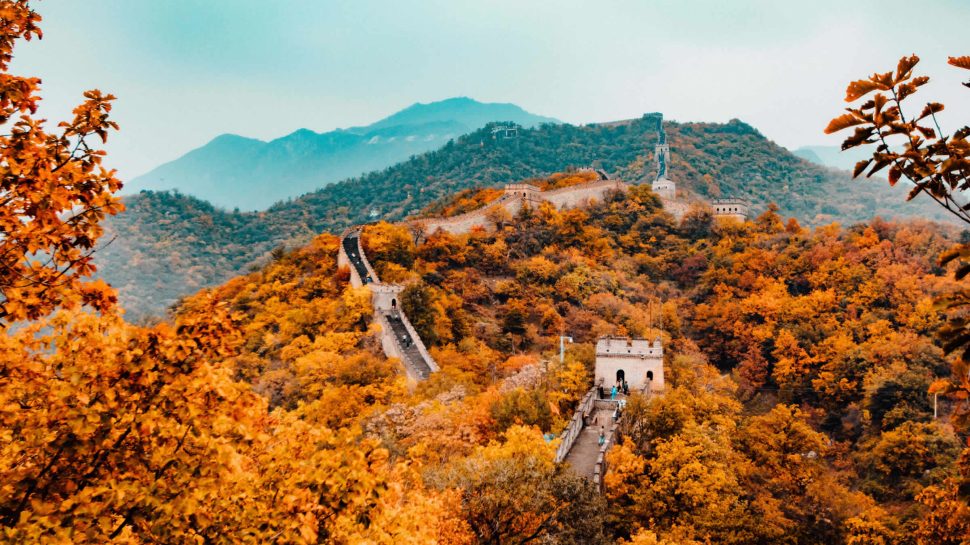 Mind-bogglingly huge and jam-packed with incredible sights, the biggest problem you'll have on a trip to China is fitting everything in. A realistic, well-planned itinerary is a great starting point for making sure you get the most out of your trip. For everything else, we've come up with a handy list of super useful, little-known stuff to make your journey through the Middle Kingdom a trip to remember.

The low down on travel to China
The official stuff. Chinese authorities are notoriously strict about all things official so it's crucial to be on top of passport and visa matters before you leave home. You'll need to apply for your visa at least one month before you travel, and make sure that your passport is valid for at least six months from your arrival date. Single-entry visas are normally valid for three months, or longer for double entry and multiple entry visas.
Cover yourself. Overseas travel isn't always 100 per cent predictable so a solid travel insurance policy is a non-negotiable. Whether it's missing a flight, losing your luggage or landing yourself an unwelcome stomach bug, unexpected hiccups can happen on the road. Regardless whether the issue is big, small or borderline inconsequential, it's always nice to know someone's at the other end of the phone should you need it.
Money talks. Normal credit card networks like Visa and Mastercard aren't widely accepted in China, which can be inconvenient and downright awkward if you're travelling. Cash definitely talks though, so be sure to have some local currency on hand for smaller purchases like meals, taxis, transport and market buys. You might also want to consider a reloadable prepaid travel card. Why? It uses the local card network UnionPay, which is accepted at ATMs, and more widely than the standard cards, plus the fixed exchange rate helps you stick to your budget. If you're really, really stuck, it's good to have a prepaid travel SIM on hand to help put you in touch with a friendly voice.
Brush up on your lingo. Let's face it, Mandarin may not quite have the sing-songy romance of Italian or French, but when it comes to getting help, making friends and deepening your understanding of the local culture it pays to lock down a few basics. Download a Chinese language app and watch as your travel experience is transformed beyond the usual tourist ho-hum. If you're really stuck, look for someone aged 15-25, they're usually the ones with the best English skills.
Pace yourself. In case you didn't know, China is big. Like, really, really big. To stay sane and to get the most out of your trip, try to be realistic about what you can do with the amount of time you have. Distances are huge here, and cramming stuff in just doesn't work. Big crowds, language barriers and lengthy line-ups mean that getting around won't always be as easy-breezy as you'd hope, so pick out your must-do highlights and allow for some downtime. It's big, it's crowded – embrace it.
Broaden your culinary horizons. China is a serious food lover's paradise, but you may need to re-think what you know about Chinese food before you go. Prawn toast and sweet and sour pork are largely Western inventions and far from what you'll find on menus here, so free up your expectations and buckle in for a gastronomic rollercoaster. Food here will be cheap, plentiful and frequently wacky, but always delicious. At some point you may neglect cereal and toast for breakfast and embrace congee instead. Spend enough time there and you might even eat chicken feet! Oh and yes, there will be oceans of tea.
Prepare to squat. Squat toilets are standard pretty much all over China, no matter the standard of the establishment you're in. So much so in fact, that international visitors should probably be given a list of preparatory stretches to get in training before they arrive! On that note, outside of your hotel, the average public toilet is unlikely to have any toilet paper, so always, always, always have some with you. Trust us.
Mainland China is its own beast. If side-trips to Hong Kong, Macau or Taiwan are on your radar, don't assume that everything will be as it is in mainland China. Visa regulations, currency, language and local customs all differ between each place. Even flying to Hong Kong from the mainland is considered an international flight. Nobody likes a humiliating public standoff with a bossy official, so to avoid being caught out, find what you need before you leave home.
A land of extremes. For first-time travellers, China is an intriguing study in contrast, somehow managing to blend an ever-changing mix of old and new, high tech and ancient, raucous and zen, impoverished and luxurious. While the big cities are generally very well serviced in terms of transport, banking and telecommunications, most rural areas still lag behind and you may run into trouble finding internet access and mobile phone reception when travelling in rural areas.
Walk, don't run. Things can get pretty overwhelming in big-city China, so you'll need some time out. The crowds, the noise, the pollution – it's exhausting! The good news is there are plenty of ways to escape the intensity and some of the most rewarding travel experiences happen when you take some time to slow down and appreciate the simplicity of daily life. How to? Try sitting in a shady park and watching the world go by, visit a gallery, join locals for some tai chi, meander through some quiet backstreets or capture a quiet moment in a traditional tea house.
Speak to anyone who's been and you'll likely hear the same thing: China really knows how to leave its mark on you. Stay open and curious and you'll enjoy a truly magnificent adventure, discovering centuries of rich history, fascinating diversity and a fast developing future.
 
Ready for some seriously epic travel adventures? Organise your travel insurance before embarking on your China adventure.