10 yummiest things to eat in Macau
Known as the "Vegas of China", Macau's cuisine is just as enticing as its glitzy casinos thanks to its history as a Portuguese trading colony.
Only a one hour ferry from Hong Kong, Macau is a small peninsula famous for being the gambling capital of the world. Among the luxury hotels and casinos, Macanese food is something of a flavour menagerie inspired by its colonial past.
Thanks to the shipping and trading routes of Macau's Portuguese colonisers, Macanese cuisine is a delectable combination of European, Indian, African and south-east Asian influences. It's often said that Macau is where Asian fusion cuisine itself began.
The secret is in the spice: wives of Portuguese sailors blended spices from around the world with traditional Cantonese dishes to replicate European, Indian or African recipes. Chow down on some of these Macanese taste sensations as you walk through historic Senado Square…
1. Pork Chop Bun
This common street food snack is excellent for a tasty afternoon pick-me-up when you've been touristing all day. Known as "the Macanese version of a hamburger", the oversize pork chop is marinated overnight in a secret recipe with a 5-spice combo of garlic, sugar, salt, soy, white and black pepper, then pan fried and served simply in a toasted and buttery Portuguese "piggy bun" (crisp outside, soft inside), bone and all. You can also get your chop in a pineapple bun (a.k.a. polo bun), a slightly sweet bun with a crunchy top that looks like a pineapple.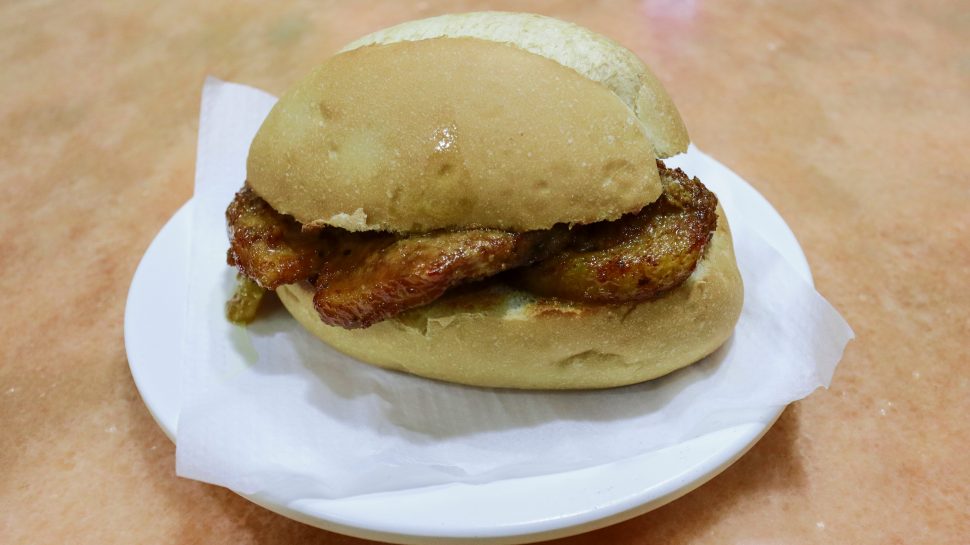 2. Macau Portuguese-Style Egg Tart
If you only had 5 minutes in Macau to try some local cuisine, this is the must-eat item to top them all. Egg tarts themselves aren't that unusual to come by anywhere you might be, but Macau's take is especially tasty. Along with the flaky pastry and caramel topping we all know and love, the custard filling in the Macanese version is lighter; more savoury than sweet. Try stopping at just one!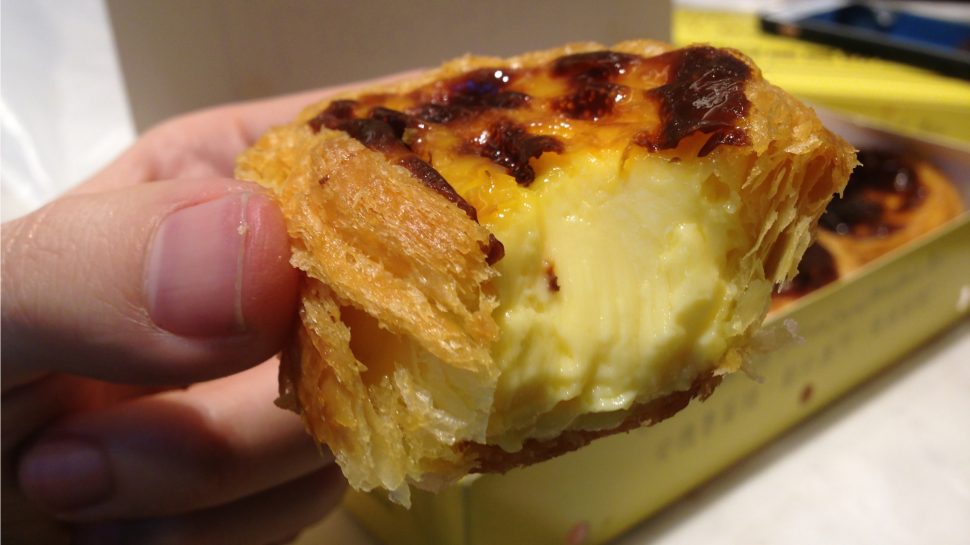 3. Double-steamed Milk Pudding
On central Senado Square, you'll find the main branch of the Yee Shun Milk Company, famous for their double-steamed milk pudding. Made from only 3 ingredients: milk, sugar and egg-white and served hot or cold, the double steaming gives this elegant dessert a silky-smooth consistency, teamed with a subtle milky flavour. If you want a bit more jazz, you can get pudding with red bean or ginger.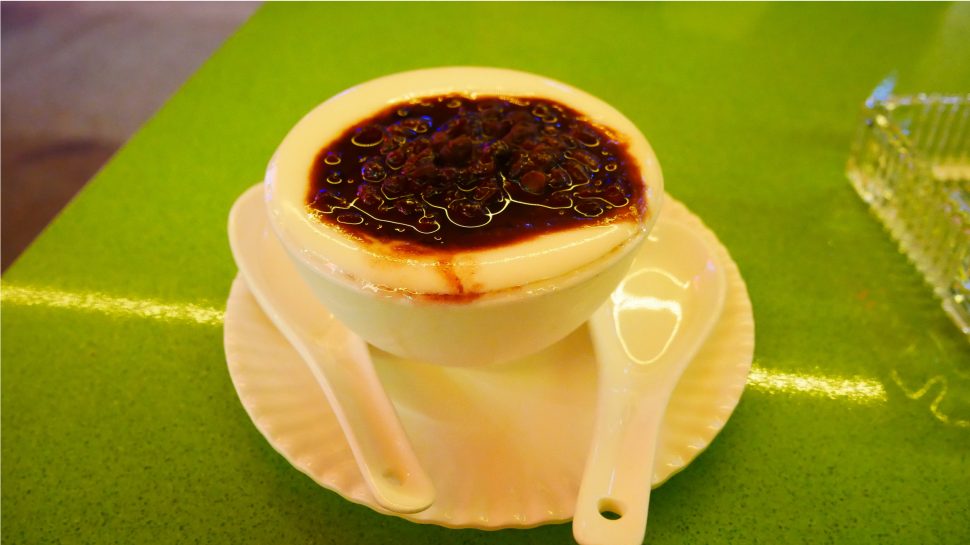 4. Macanese African Chicken
If you did have to pick a signature Macanese dish, it'd be the much-loved African Chicken or Galinha à Africana. Tender grilled chicken, slathered with peanut, chili, tomato and coconut sauce; pinch of paprika to taste. On the side: bread or potato to mop up any extra sauce.
Like most of Macau's famous cuisine, it's hard to pinpoint exactly how it came about. The cultures and cuisines fused into something altogether different: a little bit of this, a little bit of that (as the story goes, African chicken is actually a mélange of dissonant recipes pulled together by sailors who'd visited Portugal's many ports).
5. Chrysanthemum Tea
You're going to need something to help wash down all the food you'll be eating in Macau. Perfect for quenching thirst and aiding digestion, Chrysanthemum tea is also a natural coolant, keeping you chill in the humid Macau climate.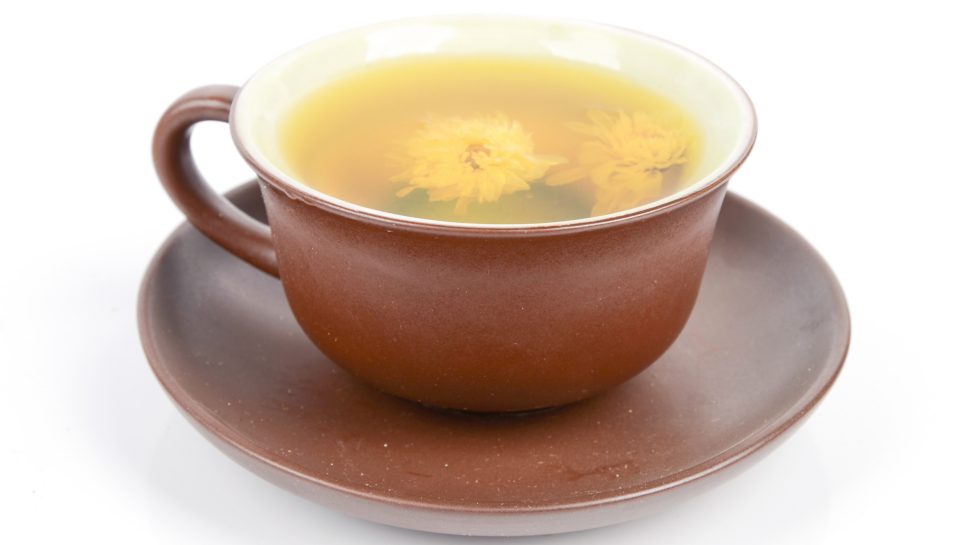 6. Hot Pot
A Chinese institution also popular in other Asian countries such as Malaysia and Vietnam, the hot pot is made for sharing with those you love. Satisfying and comforting, a hot pot is a giant bowl full of nourishing broth (Sichuan, chicken and Tom Yum are popular).
Various seafood, meat and vegetable ingredients are added to the bubbling broth, then sauces and spices to taste. The types of hot pots in Macau vary, but seafood is king.
7. Sour pig-ear skewer
If you're feeling a bit more daring, scour the BBQ meat-on-a-stick street food stands for a sour pig-ear skewer. Pig ear is a popular meal or snack ingredient for many Chinese people in general. Different regions handle the meat in their own unique way: it can be boiled, barbecued or stewed, and served either hot or cold. If a sour pig ear isn't your jam, try skewers of tofu, fish balls, beef, chicken, and seafood, with chilli sauce.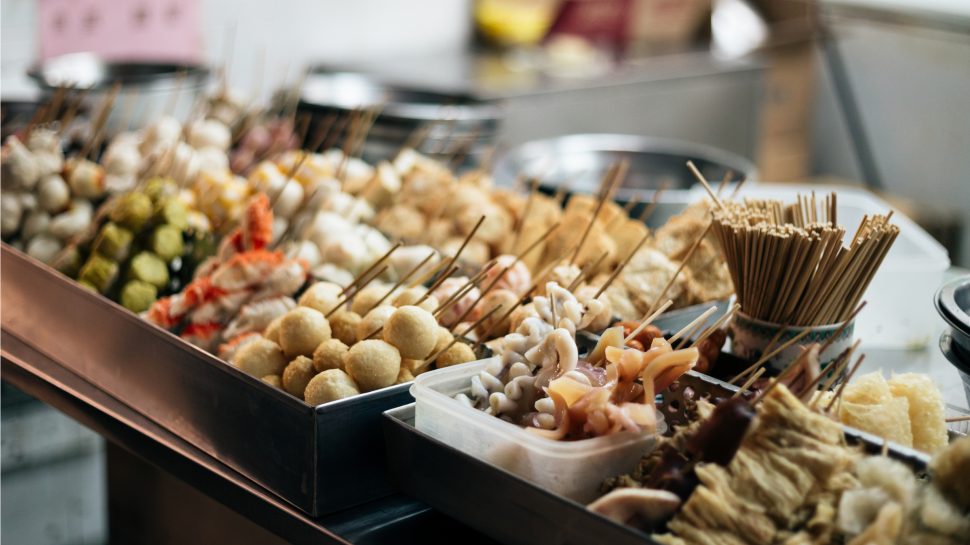 8. Almond Cookies
You only need to follow your nose to find some almond cookies in Macau. These signature cookies are found on almost every street corner. The sweet, aromatic smell of freshly baked cookies will lead you straight to the source, where you can watch bakers taking our trays of these heaven-scent morsels from giant ovens.
Great teamed with a cup of Chinese tea, a bag of these nutty bite-size cookies make excellent souvenir gifts for friends and family. If you can resist eating them all before you get back home, that is!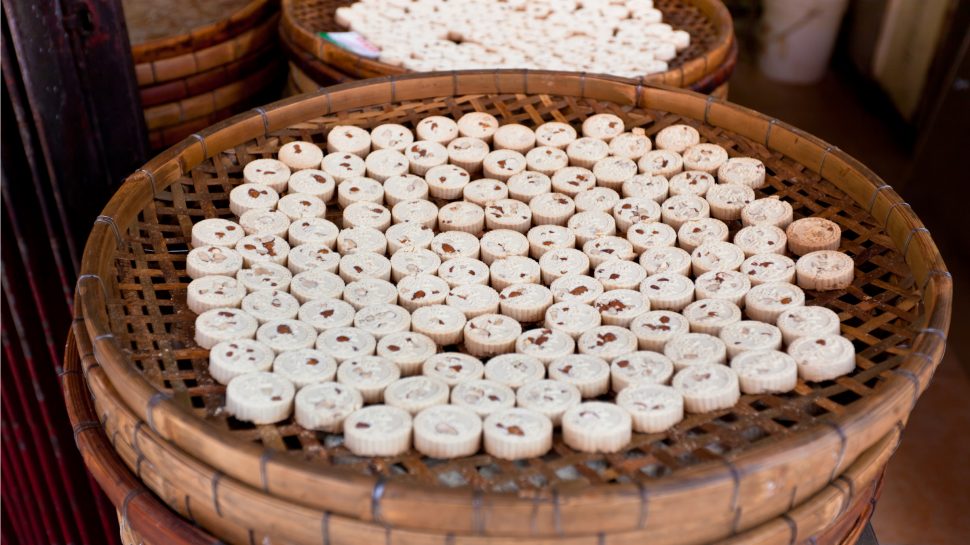 9. Serradura Pudding
Known by the locals as 'sawdust pudding', serradura pudding is a dessert of Portuguese descent. Similar to a tiramisu, it's made from layered crushed biscuits and whipped cream.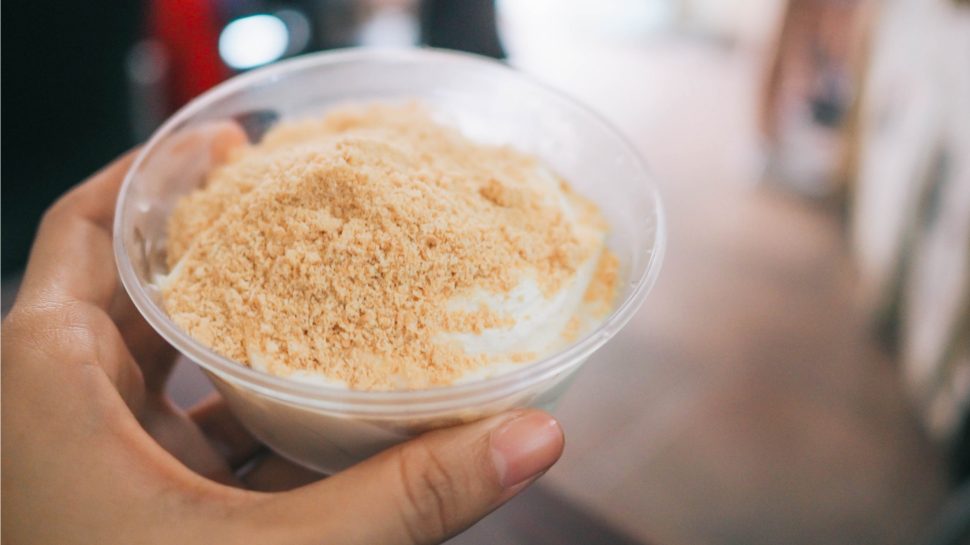 10. Durian Ice Cream
Durian is famous as the 'smelly fruit', native to south-east Asia and often banned from public places. Stench aside, Macau locals love durian ice cream, especially from Gelatina Mok Yi Kei, an 80-year-old ice cream shop.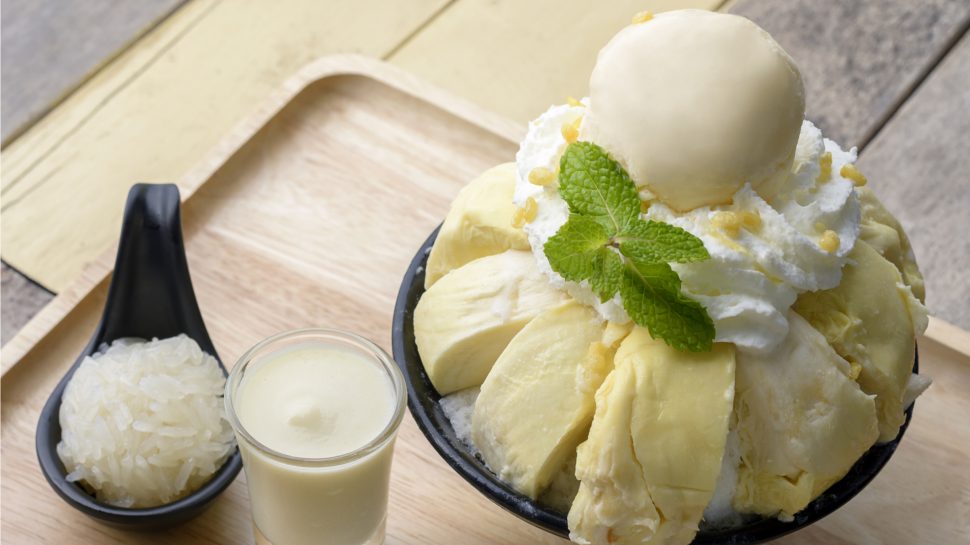 Ready to experience Macau cuisine?
Get your travel insurance¹ organised before you go.