Travel like a local: dining Japanese style
Sushi, sashimi, ramen. It's probably safe to assume you've heard of them all – perhaps eaten them too, unless the idea of raw fish makes you queasy. For a lot of people though, this is the point where their understanding of Japanese food ends. So when they visit Japan and suddenly find themselves surrounded by restaurants with dozens of other strange dishes, it can be a bit of a culture shock.
To become comfortable with the dining situation in Japan, knowing some of basic information about the local cuisine can be extremely useful.
There will often be a language barrier but Japanese restaurants love visual menus. Often you'll find photos you can point to or there'll be plastic models of the meals in the window.
Prices will normally be displayed in the window or just inside the entrance and will include tax and service. Tipping is generally not expected.
In modern and cheaper restaurants, you'll likely sit on Western chairs. If you're in a restaurant that has straw mats or you're sitting on the floor, you'll be expected to take your shoes off.
Most meals are eaten with chopsticks. It's normal in Japan to pick up bowls and hold them closer to your mouth, so feel free to do so.
Trying new foods in Japan is a cultural experience. Whether it's a throwback to tradition or an insight into modern technology, you can learn a lot about the country through your stomach. To see the various sides of Japanese culture, I recommend trying different types of meals in a range of settings. Here's my top 5:
Donburi
Donburi literally means 'bowl' and it's a collective term for meals that are a big bowl of rice with toppings like beef and chicken. These meals are usually quite cheap and are a great lunch option – you'll find yourself surrounded by businessmen and students. Three good chain restaurants that serve donburi are Yoshinoya, Matsuya and Sukiya. The independent restaurants tend to be more fun and often you'll order by using a vending machine at the entrance to buy a meal ticket that you take to the counter. The advantage is there are photos and you won't need to speak any Japanese.
A typical donburi costs around $6 AUD.
Takoyaki
You'll come across a few types of street food in Japan but my favourite is takoyaki – small balls of fried octopus. The octopus is normally minced or diced and then cooked in wheat flour batter. Sometimes there will be other bits inside like ginger and onion.
Takoyaki was invented in Osaka about 80 years ago and that's the best place to try it. However, you'll find it available in big cities across the country. You can normally choose different toppings like spring onions or mayonnaise.
A set of eight balls costs about $5 AUD.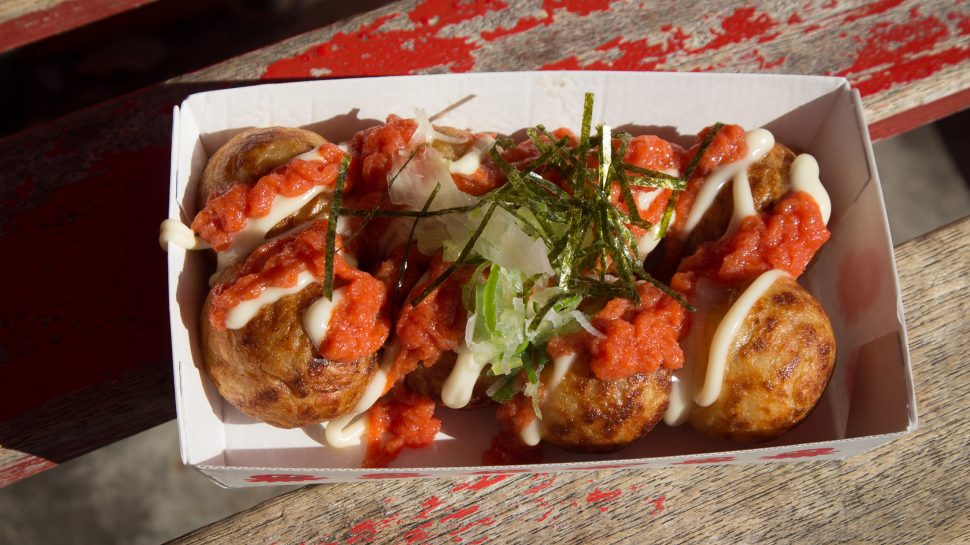 Shabu shabu

If you're hungry and looking for an all-you-can-eat option, you need to consider shabu shabu for a fun Japanese experience. It is a hotpot-style meal where you dip small pieces of meat and vegetables into a boiling broth. The restaurants are fun and raucous venues, filled with groups of families and friends. Most also serve an alternative to shabu shabu called sukiyaki, which just has a different style of broth. Shabu shabu can be expensive if you choose a restaurant with high quality meat.
Expect to pay around $25 AUD per person for two hours. I recommend a chain called Nabezo, which has about 20 stores across Tokyo.
Soba
In Japan, soba noodles are more than just noodles. They're an important cultural icon and represent long life and success. The noodles are made from buckwheat and are full of protein, vitamins and antioxidants. You can buy them for just a few dollars at a street vendor or they can cost hundreds of dollars at a tea ceremony, best bet is to go for a normal restaurant. The noodles will be served cold with a dipping sauce. Pick up the noodles with chopsticks, dip them a third of the way into the sauce and then eat them without putting them down.
A meal at a casual restaurant should cost about $7 AUD.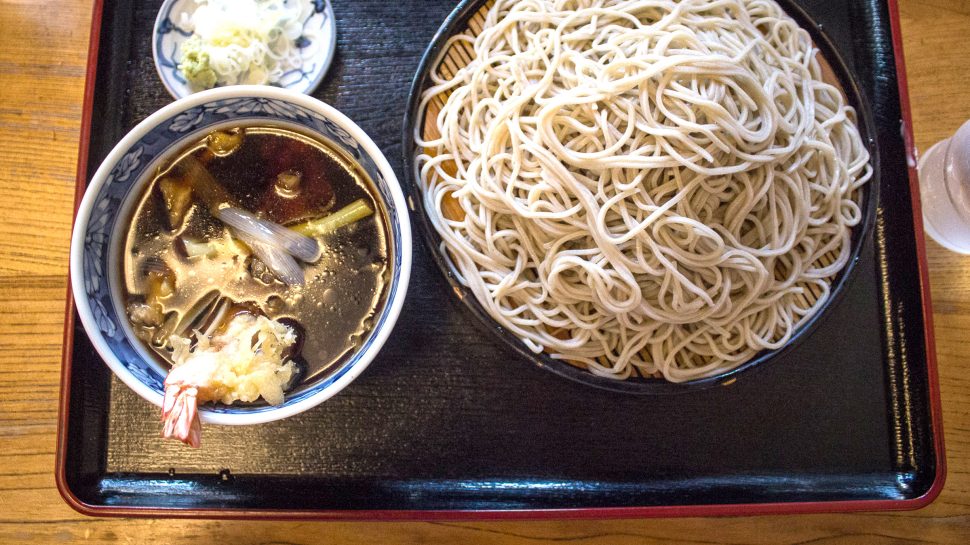 Bento box

I don't know how I'd ever survive in Japan without bento. These are the classic lunch meals for busy workers and they're available in convenience stores on every block in the cities.
A bento box is a takeaway meal with rice and a mixture of foods – for example, meatballs, tempura prawns or tofu. It's normally served cold but you can ask for it to be heated up. It's the perfect option when you're in a hurry.
Boxes are different prices depending on the ingredients - average cost is about $4 AUD.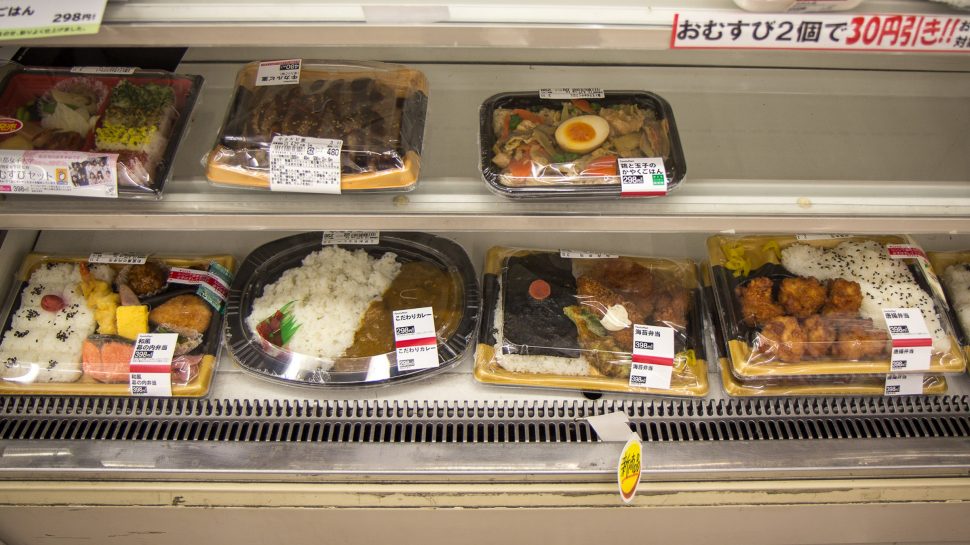 Ready to eat your way across Japan? Organise your travel money before you go