Wild beauty: don't miss China's top natural wonders
Whether you're enjoying a solo holiday or travelling with kids, China's big cities can be a bit overwhelming, especially if you're not used to the frenetic pace that places like Beijing are known for setting. Fortunately, China travel isn't all about skyscrapers and big tourist attractions – there's plenty of natural wonders to discover outside of the cities.
Jiuzhaigou Nature Reserve
Located in the Sichuan Province, the waterfalls, lakes and forested mountains of this nature reserve make it one of the region's premiere destinations for nature lovers. Home to the giant panda and 140 species of birds, this UNESCO World Heritage-listed reserve is well worth the ten-hour bus ride from Chengdu. From admiring the jade-coloured pools, to walking through the idyllic woodlands in search of birdlife, the valleys, gullies and forests of this area are truly mesmerising, especially during autumn when the foliage takes on warm, amber shades. The fresh air and serenity of the area provides respite from the stresses of travelling in China's big cities.
Tianmen Mountain
No trip to the Hunan Province would be complete without seeing Tianmen Mountain. Home to the world's longest cable car ride, this immense area is best experienced over an entire day, rather than rushed. Travellers can hire a guide or go it alone – either way visitors will be blown away by the panoramic views at the summit of the mountain. A glass skywalk known as 'the walk of faith' will test the mettle of anyone with a fear of heights while the narrow cliffhanging walkway and hanging bridge offers a top vantage point for landscape photography. With a fair bit of walking involved, a visit to Tianmen Mountain isn't the best spot for toddlers or small children, but older kids and teens will be thrilled by the cable car ride and glass skywalk.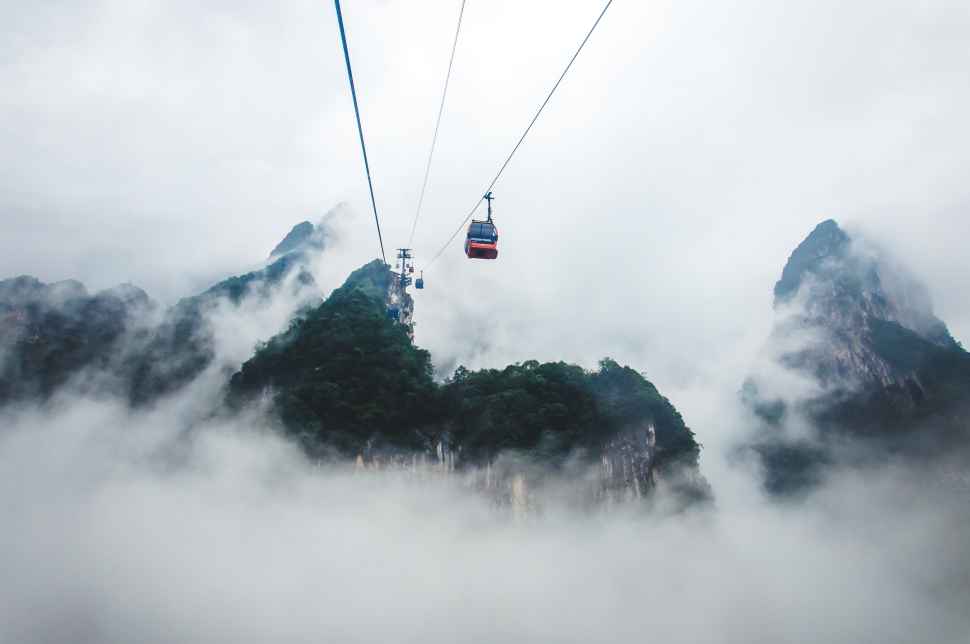 Li River

Surrounded by limestone mountains formed millions of years ago, Li River is one of China's most beautiful gems and a landscape replicated by many artists over the years. Located in the south of China on the border of Vietnam, visitors to the area can enjoy the river in a number of ways, from floating down the river on a bamboo raft, hiking tracts of the river with a local guide or enjoying a 4- to 5-hour scenic cruise departing from Guilin. The variety of options here make it an ideal destination for everyone from families with young children to adventure-seeking couples and retirees.
Yalong Bay
Located on the island of Hainan, Yalong Bay is considered one of China's best beach areas. Thanks to clear waters and abundant marine life, swimming, snorkelling and diving are all possible on the shores of Yalong Bay. While there are many resorts and high-end hotels located in the area, there are also plenty of opportunities to go on mountain hikes and forest walks thanks to the trails located in the forests and valleys that fringe the bay. As a well-developed spot, Yalong Bay is a family-friendly destination that provides opportunities for adventure in nature with a soft landing at night thanks to good quality hotels, transport and restaurants.
Qinghai Lake
The largest lake in China, the striking blue-green hues of Qinghai Lake make it a place of immense natural beauty. Surrounded by an imposing mountain chain, grasslands and wildflowers, this is a great summer destination for travellers of all ages. Abundant birdlife call this area home, so it's also a great place to spot local wildlife that you wouldn't see in China's big cities.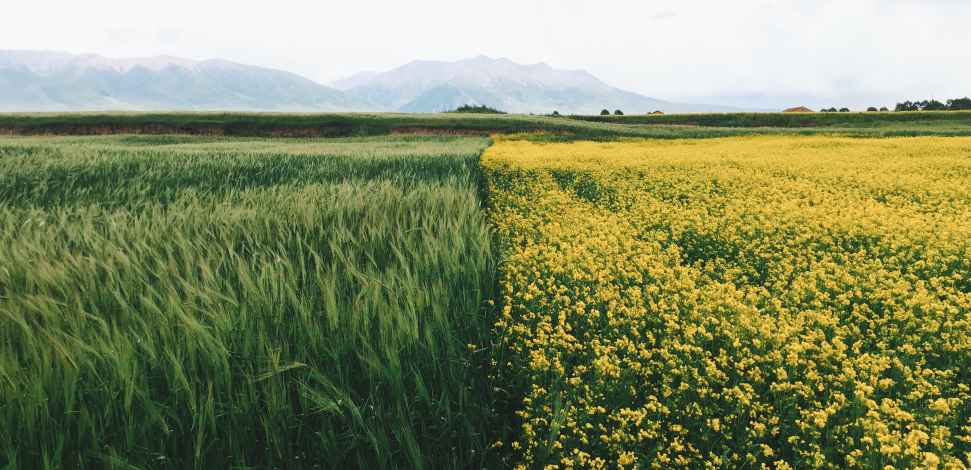 Tiger Leaping Gorge
This scenic canyon located in a remote, mountainous part of the Yunnan Province is home to a popular trekking route best suited to fit, adventurous types. While not suitable for small children, walking Tiger Leaping Gorge is an ideal bonding experience for families with teenagers. Staying at locally-run guesthouses along the way, this trek offers scenic views of dramatic mountains and deep valleys that lead to tributaries of the Yangtze River. While the trek can be completed in a day or two, stretching the trek out over three days ensures there's plenty of time to take in the sights, rest along the way and make friends with the locals from the Naxi ethnic group that populate this largely untamed area.
Huangguoshu Waterfall
While most people have heard of North America's Niagara Falls and Africa's Victoria Falls, China is home to equally impressive (yet lesser known) waterfalls too. One of the largest waterfalls in Asia, Huangguoshu Waterfall is a sight to behold. Fringed by greenery and limestone karsts, this is one of China's most stunning natural wonders. Easily reached by coach or minibus from Guiyang, the waterfalls, caves and underground lakes can be enjoyed in a number of ways. Escalators allow people of all ages and abilities to reach good vantage points, while surrounding pools and caves can be explored on foot by travellers keen for a mini adventure.
The Longji Rice Terraces
It's incredible to believe that the Longji Rice Terraces were built more than 500 years ago. As a year-round destination that has to be seen to be believed, the elaborate, landscaped rice terraces that cut deep into the valleys provide plenty of 'wow' moments for travellers blown away by the beauty of the terraces. One of the best ways to enjoy the area is to stay for a few days by staying in locally-run guesthouses that give travellers a chance to immerse themselves in the local culture. With the Zhuang and Yao ethnic minorities calling this area home, travellers can even enjoy a homestay with locals to enjoy an authentic travel experience like no other. Even hard-to-impress teenagers will be rapt with a stay here thanks to the lush terraces providing incredible Instagram opportunities!

Explore the natural beauty of regional China worry-free, organise your travel insurance before you go.