Top 5 local eats in Hong Kong
Home to some of the most food-obsessed people in the world, Hong Kong is a city synonymous with great food. For the ultimate Hong Kong culinary experience, set your sights on this list.

1. Street food at the Temple Street Night Markets
Skip the trinkets, fake goods and electronics at this lively market for the dai pai dongs (open-air food stalls); your stomach will thank you. In operation since the 1920s, the Temple Street Night Market covers several blocks of a charmingly ungentrified part of the city. You'll find most of the food on Woo Sung St or on the northern part of Temple St. Grab a stool and feast on noodles, fresh seafood, roasted meats and hot-pots, and wash it all down with a nice cold drink.

The Temple Street Night Market is located in the Central District and open every night from 5pm-11pm.
2. Dim sum at Luk Yu Tea House
Luk Yu is the most famous traditional tea house in Hong Kong for dim sum (steamed meat and vegie buns). Not only is the food excellent, the old-school décor and no-frills service creates a lively and charming atmosphere.
Dim sum is served here all day but the best time to go is before mid-morning and after the afternoon rush. Ha gau (prawn dumpling) is a must try, along with the liver shumai, a traditional dish that isn't commonly found.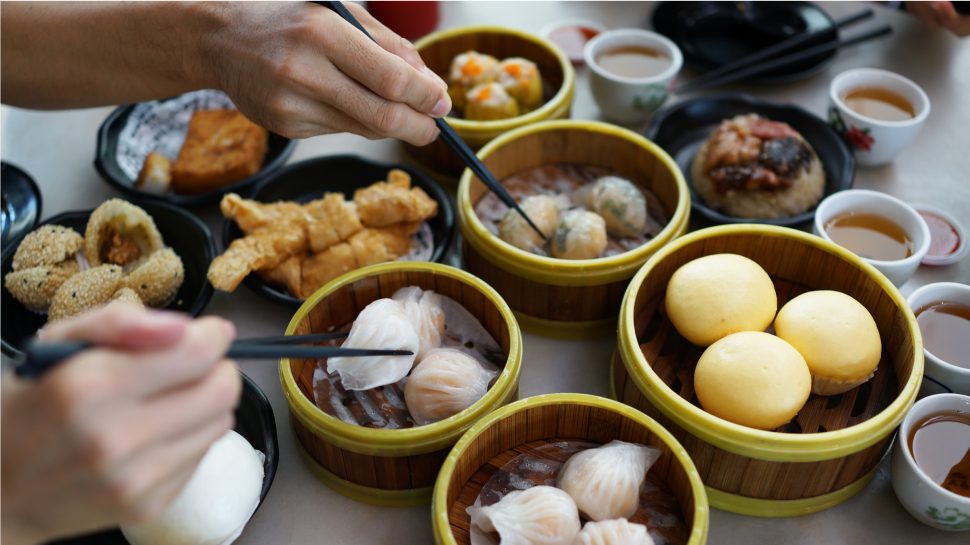 Luk Yu Tea House is located at 24-26 Stanley St, Central District and open every day from 7am- 9pm.
3. Wonton noodles at Mak's
Hong Kong has mastered the craft of wonton noodles better than anywhere and Mak Un Kee (Mak's Noodle's) is the place to go. Their combination of broth, noodles and dumplings is nothing short of perfection. The small portions are attributed to the fact that they don't want the noodles to soak up too much of the broth (you want succulent and juicy, not soggy). You'll find yourself ordering a second bowl without shame in no time. Alternatively, you'll have room in your belly for more restaurant hopping if you want to check out more places.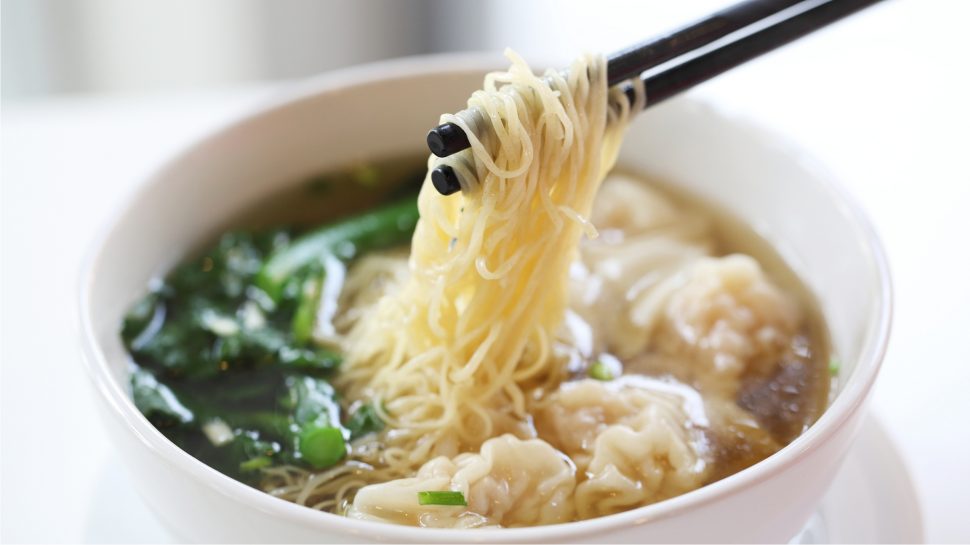 Mak's Noodles is located at 77 Wellington St, Central District.

4. Congee at Sang Kee Restaurant
Located between the food filled streets of Mercer and Hillier in Shueng Wan, you'll easily be able to pick out this traditional Cantonese restaurant; all you'll have to do is look for the never-ending line! Don't let this stop you though, it moves fast and the short wait is worthwhile.
Congee is a type of savoury rice porridge, very popular in China. There's a variety of congee to choose from at Sang Kee: pig's heart, liver, chicken, fish and even vegetarian (although the congee broth is made from pork bones). The prices are very affordable and the ingredients are fresh.

Sang Kee is located at 107-115 Hennessy Road, Wan Chai and open Mon to Sat 12pm-2:30pm; 6pm-11pm. Sun 6-11pm.
5. Egg tarts at Tai Cheong Bakery
Ready to indulge your sweet tooth? Step into Tai Cheong Bakery and treat yourself to a daan tat (egg tart). Since 1954, this bakery has been serving up its famous tarts and Chinese donuts to eagerly awaiting hungry mouths.
There's a debate as to whether the crust of a daan tat should be flaky like puff pastry, or if it should crumble like a cookie. Regardless of the consistency of the buttery outside, the egg custard filling should always be sweet, smooth and creamy. At Tai Cheong, they're served hot for optimum enjoyment.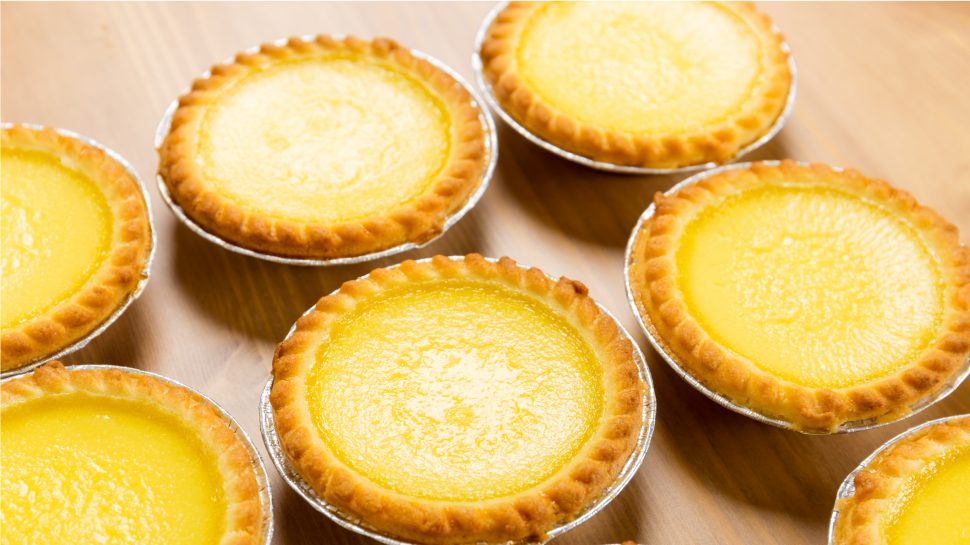 Tai Cheong Bakery is located at 35 Lyndhurst Terrace, Central District.