Explore New Zealand in the summer
New Zealand's appeal for travellers goes well beyond winter adventures—the country's incredible natural beauty and relaxed vibe can be experienced year round.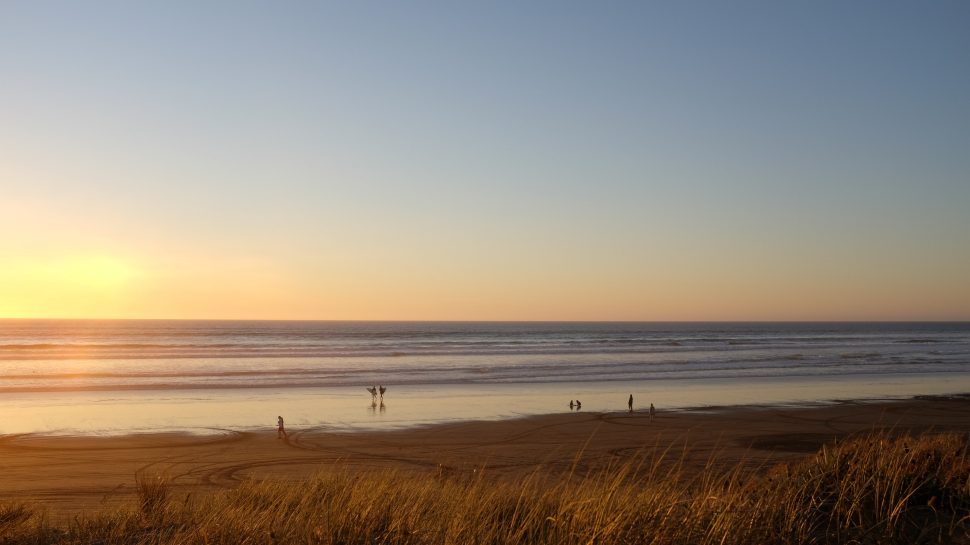 The picture postcard image of New Zealand is often one of ski fields and snow-capped mountains rising behind crystalline lakes. So it may be a surprise to learn that summer is the most popular time to visit New Zealand.
And why not? The days are long thanks to daylight savings and 9pm sunsets. Summer is high season. Locals are also on holidays, which can mean extra traffic or crowds in popular spots, but it also brings events and festivals around the country, alongside the natural beauty and other attractions that are constant year-round.
Bear in mind, those lush, green landscapes are photogenic for good reason: rainfall… always travel well prepared. The pristine air quality contributes to high UV levels, so take the usual precautions when you're outside.
NORTH ISLAND / Te Ika a Maui
Northland
The climate in the north is subtropical, with warm to hot days offset by cooler evenings. NZ's northernmost city Whangarei enjoys an average high of 24 degrees during January and February, and lows around 15. The vast forests at NZ's northernmost region are home to the Giant Kauri Tree, one of the world's biggest and longest-living species. Hike Waipoua Forest to Tāne Mahuta, the largest known Kauri tree, estimated to be 2,500 years old. Cape Reinga, about five and a half hours drive from Auckland, is as far north as you can get, near the famous dunes of Ninety Mile Beach, renowned for sandboarding.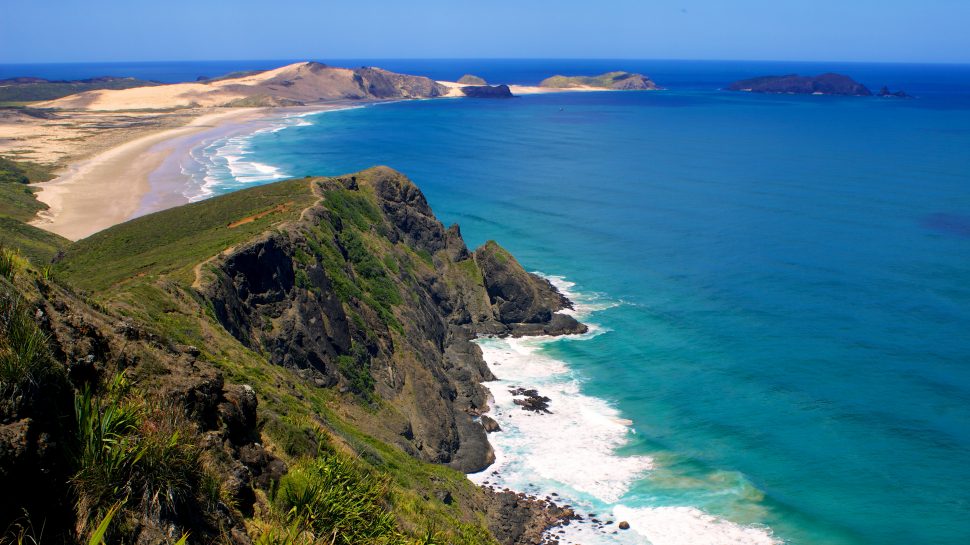 Bay of Islands
At this spectacular collection of 144 islands, about three hours from Auckland, stay on land to enjoy hiking, camping and beach time or head out on the water for a spot of fishing and sea kayaking. A cruise or charter a yacht lets you spot the resident marine life—penguins, dolphins, marlin and whales all inhabit the area. Take in the Waitangi Treaty Grounds, where many iwi (tribe) chiefs signed a treaty with Great Britain in 1840. The treaty is widely considered the founding document of contemporary New Zealand. The site includes two historic buildings: James Busby's house where the treaty was signed and the Waitangi Whare Runanga, a traditional Maori meeting house built for the centenary anniversary and featuring traditional Maori carvings.
Auckland and surrounds
Cosmopolitan Auckland is New Zealand's largest city. Sandwiched between two harbours, it's the only city in the world built on an active basaltic volcanic field. Jump on the ferry to Waiheke Island and head to the beach or one of the many vineyards.
The Coromandel is a peninsula of pristine bushland, white beaches, mountains and waterfalls. Snorkel, kayak and dive around rock formations such as Kayak Cathedral Cove. Dig your own sand spa on Hot Water Beach, where heated mineral water bubbles up from below the surface.
Bay of Plenty
This area is known for its fertile gardens and orchards blooming with fresh fruit (yes, including kiwifruit). Active types will appreciate the surf and may want to try their hand on a blokart, a unique three-wheeled go-kart with a sail. White Island, or Whakaari, is NZ's only active marine volcano where you can explore the two-kilometre wide crater as it hisses away, emitting steam clouds of sulphur. Inland from the Bay of Plenty coastline you'll find Rotorua and its famous mud pools.
East Cape & Gisborne
Escape the summer crowds on the easternmost point of New Zealand among the bays, bush and beauty the country is renowned for. Two hours south, Gisborne is the closest city to the International Date Line, so visit there to be the first to see in the New Year. Set on a vineyard, the annual Rhythm & Vines music festival features three days of international acts, culminating in the inaugural sunrise of the year.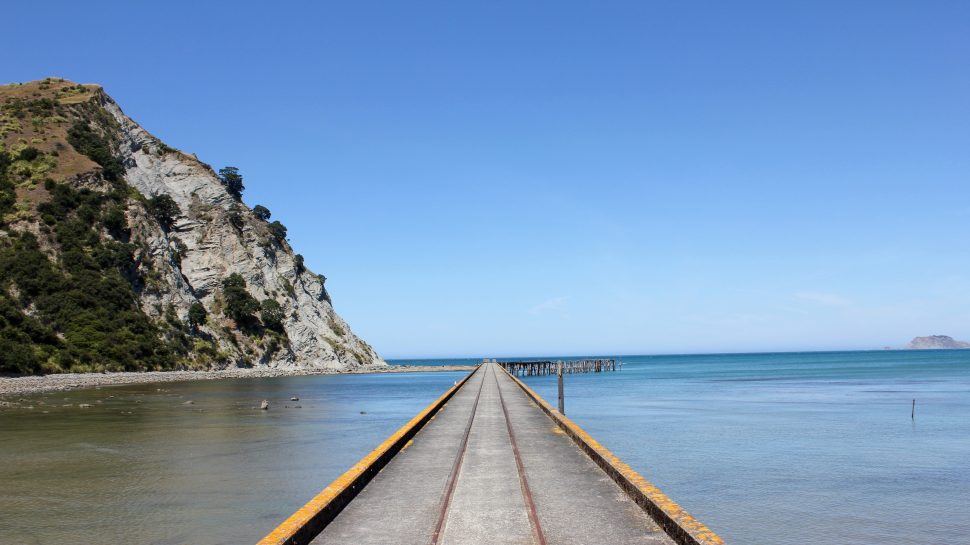 SOUTH ISLAND / Te Wai Pounamu
The north of the south
Head south and temperatures progressively follow suit. Top temperatures in Invercargill, farthest south, hover around 19 degrees with lows averaging 10 degrees. On the south island, escape the summer crowds at Abel Tasman National Park. Hike or kayak your way around its coastal trail, forests and striking granite cliff faces. Explore the gold mining history of Greymouth and take a road trip over Arthur's Pass, the highest crossing in the Southern Alps, with numerous walks to explore.
Mount Cook
Further south, explore the country's highest peak Aoraki / Mount Cook. To the northeast, the nearby Franz Josef and Fox Glaciers can be visited year round for a taste of the icy NZ in the postcards. Head southwest to Lake Tekapo to take in the turquoise vistas and relax in natural hot pools or, for adventurous types, hike to Mount John summit.
Wanaka & Queenstown
Although famously something of a winter wonderland for thrill-seekers, set around pristine lakes, Wanaka and Queenstown are just as exciting in the warmer months. There are plenty of activities to be had, from hiking through the wilderness to paragliding and skydiving. And don't forget those uniquely NZ inventions jet boating and bungy jumping are a thrill any time of the year. Travel insurance is an essential for all travellers, just be sure to find the right coverage for your New Zealand adventures, big or small.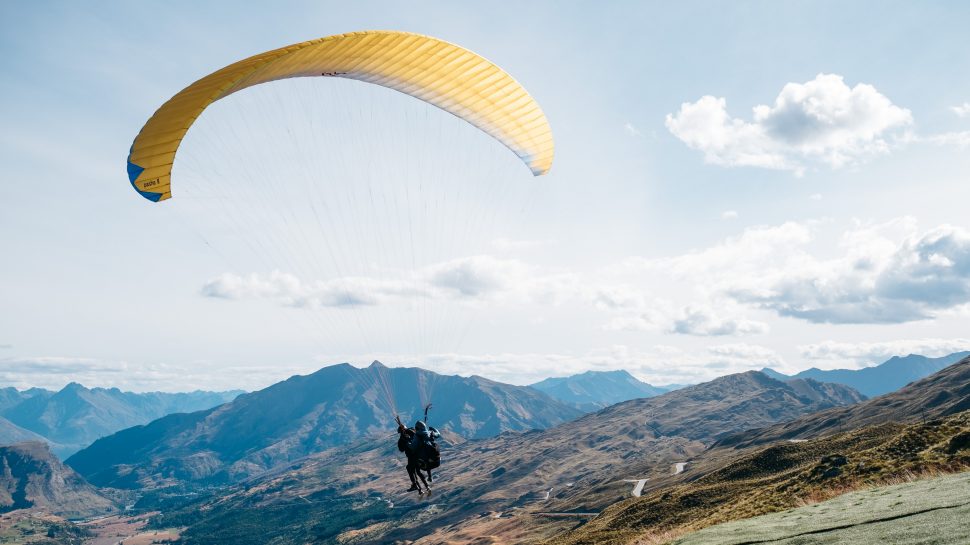 South coast
On the south coast, take in the beautiful Victorian and Edwardian architecture of Dunedin, a charming mix of Scottish and Maori heritage. Follow the Owaka Highway down to The Caitlins where bird watchers will enjoy the bushland and waterfalls. If you want to be really pioneering, discover New Zealand's often overlooked third island, Stuart Island or Rakiura, which means 'land of glowing skies', where you may be fortunate enough to witness Aurora Australis, the spectacular Southern Lights that illuminate the atmosphere in vibrant colour.