A guide to New Zealand's best islands for tours and day trips
When planning your trip to New Zealand, it's easy to forget that it has many more than just two islands. Dotted around the country are little pockets of paradise; the Outlying Islands are comprised of nine island groups and hundreds of islands. Home to some of the world's most beautiful scenery and natural wonders, venturing off the mainland could be the highlight of your holiday.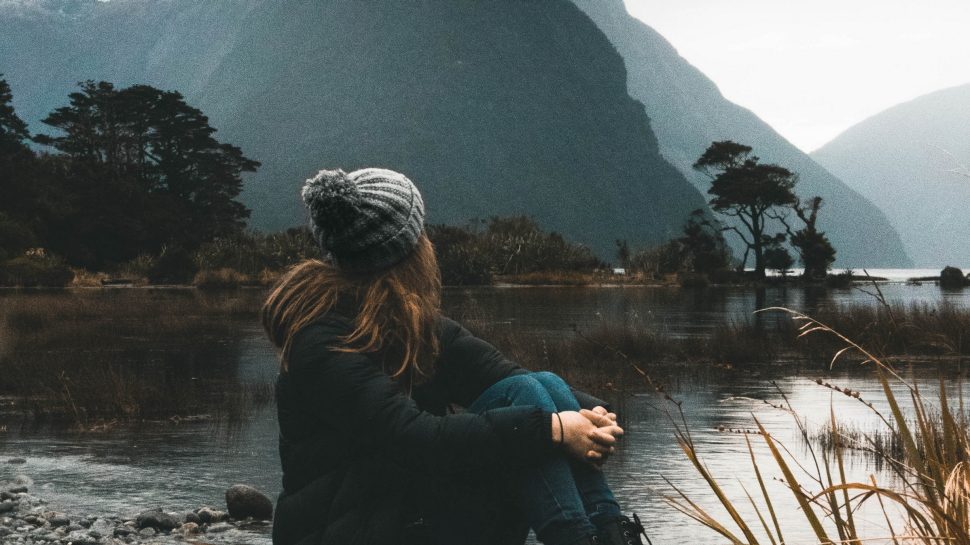 There's literally hundreds of islands off the coasts of New Zealand's mainland. That's hundreds of opportunities to experience nature, history and wildlife like you never have before. Not to mention the spectacular wineries, water-sports and luxury spas (that's my kind of holiday). Check out the guide below to some of New Zealand's most popular outlying islands, there's a little something for everyone.
North Island
Waiheke
Only half an hour out of Auckland, Waiheke is the perfect place to escape from the big city for some relaxation. The island is notorious for its incredible vineyards and winery tours, but it's also home to white sandy beaches - perfect for swimming and kayaking - beautiful walking trails and fine dining opportunities. Waiheke is a very popular choice for honeymooners, and a must-do day trip during your time in Auckland.
Attractions: wineries, beaches, walking trails, helicopter experience.
Great Barrier Island
This beautiful island in the Hauraki Gulf is made for nature lovers and adventure seekers. Immerse yourself in untouched wonders by venturing on any number of the hiking tracks and walking trails. If you're not much of a hiker, you can bathe in the natural hot pools and relax on the serene beaches instead. Travellers can visit the island by sea plane or ferry from several points in the north island.
Attractions: hiking tracks, native wildlife, star-gazing, snorkelling.
Kawau Island
What was once purchased for private residence in 1862 by Sir George Grey, Kawau Island is now a popular destination for tourists, bird watchers and history buffs. His mansion and its lush gardens have been restored, and both are open to the public. Accessible by ferry from Warkworth, this little island is great for a day trip offering a selection bush walks, landmarks and beaches for its visitors.
Attractions: The Kawau Island Historic Reserve, hiking trails, native wildlife.
Kapiti Island
Only a short boat-ride from Paraparaumu, Kapiti is one of New Zealand's most easily accessible nature reserves and a must-do for bird lovers. Conservationists have worked hard to keep Kapiti predator-free and protect endangered native species, so tourists can only explore the island on a guided tour or with a permit.
Attractions: native wildlife, bird watching, hiking tracks, historical sites.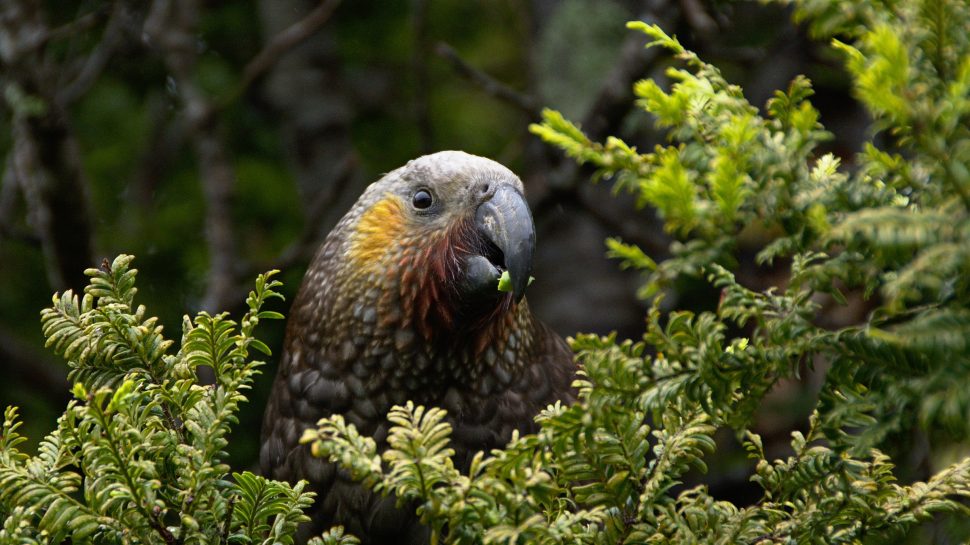 White island
Ever wanted to see a volcano up close? White Island is one of the world's most accessible ones – no mountain climbing required. This live volcano is predominantly under the sea, which means you can walk straight onto the crater complex from the boat. This island is best seen with the company of a tour guide, to point out all the best geothermal wonders, swimming spots and exciting wildlife.
Attractions: geothermal activity, photography opportunity, abandoned sulphur factory, marine life.
Poor Knights Islands
This group of islands off the east Tutukaka coast are a natural wonder and international icon for divers. Even if you're a non-diver, grab your togs and head on a day tour to the islands for an unforgettable experience above and below the water. The pending World Heritage Site is the perfect day adventure; explore the caves, see spectacular views and some unbelievable wildlife.
Attractions: diving, snorkelling, kayaking, wildlife
Urupukapuka Island
The biggest island in Bay of Islands; a day trip to Urupukapuka is very popular for people visiting Paihia or Russell, as it's only a 40 minute ferry ride away. Although once you arrive, the sight of Otehei Bay might make you not want to leave. If a day isn't long enough there are several camping sites on the island. See incredible views, swim in the tranquil beaches, visit countless historical sites and walk the significant Archaeological Track.
Attractions: camping, water-sports, Maori experience, Conservation Centre, hiking.
South island
D'urville island
Northwest from the Marlborough sounds, D'urville Island is only a 15 minute water-taxi ride from French Pass (approx. 2 hours from Nelson). There is also a car ferry which is great idea if you'd like to explore the island in your own time – or better yet, hire a bike! This island is definitely a destination for the outdoorsy type with wonderful walking trails, tonnes of wildlife and great diving spots.
Attractions: hiking tracks, mountain biking, fishing, native birds.
The Chatham Islands
If you want to get off the beaten track, the Chatham Islands are about as far as you can go; 800kms east from the South Island and accessible only by plane from the Mainland. These islands seem almost frozen in time and are the perfect place to immerse yourself in nature. While you can explore the islands on your own, a tour with an experienced guide is definitely worth doing as they have permissions to access a number of attractions that are on private land.
Attractions: hiking, wildlife, fishing, sailing, historical sites.
Stewart Island
New Zealand's 'third island', Stewart Island, is an hour ferry ride from Bluff (transfers available from Invercargill). The journey across the Foveaux Straight is known to include dolphin and seal sightings. Once you arrive, wildlife encounters are likely to continue, as 85% of the island is national park; perfect for hiking, biking and exploring.
Attractions: walking trails, beaches, wildlife, fishing, native birds.
Ulva Island
Located in the Paterson Inlet, Ulva Island is a must-do if you're heading to Stewart Island as it's only a 5-minute boat-ride. The island is a predator-free conservation sanctuary and is home to many native birds and flora. Whilst you can spend the day exploring the island on your own, guided walking tours are available and recommended. Keep an eye out for the Kiwi!
Attractions: walking trails, hiking, beaches, native birds
The Fiordland Region
Arguably the most beautiful area of New Zealand, you may know of Fiordland as the home of Milford and Doubtful Sounds. It is also comprised of hundreds of islands which host famous hikes and walking trails, countless waterfalls and rainforests, and some of the best kayaking spots you can imagine. If you've ever wanted to do a helicopter or light plane tour, this is the place to do it; watch the extraordinary mountain views take on another life from the sky. Organising tours on foot or on the water are also highly recommended.
Attractions: scenic views, photography opportunities, nature, kayaking, hiking, tours, walking trails.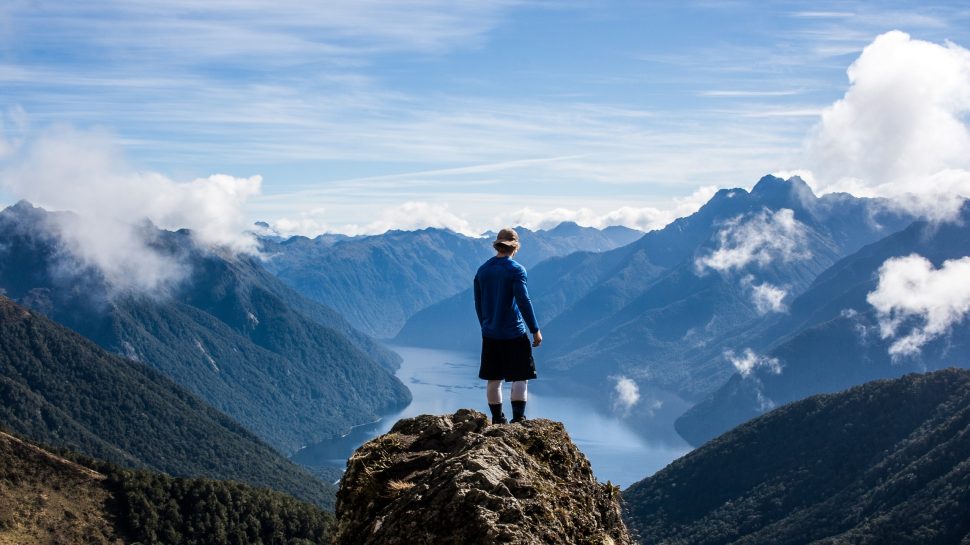 Forsyth Island
Positioned in the outer Marlborough Sounds, Forsyth Island is definitely a getaway destination. The privately owned island is a very popular destination for honeymooners, with luxe accommodation, romantic beaches and sensational scenery. This is the perfect place to switch off and relax, go on nature walks through rain forests, swim in the thermal springs and spot some local wildlife.
Attractions: walking trails, hiking tracks, beaches, scenic tours.
Quail Island
Only one of two islands in the Lyttleton Harbour (15 minutes from Christchurch), Quail island is a short ferry ride out of town. Pack a picnic and spend the day exploring or relaxing on the beach. The designated walking trail takes you through historical sites and shipwrecks where you're also likely to see many native birds.
Attractions: walking trails, beaches, native birds, wildlife.
There are so many islands to explore off the mainland of New Zealand and they're all unique, so be sure to do some research before you go exploring. Some of the smaller islands are unlikely to have things such as ATMs or supermarkets, many of them are quite remote or even uninhabited, so be sure to stock up on the essentials where necessary. Others may require you to have permits before you can enter certain areas, so ask a local or visit an information centre before venturing off.  
Some of the smaller and remote islands around New Zealand are not home to things such as ATMs or EFTPOS facilities, so organise your foreign cash before you go.