When, where and how: getting around New Zealand
With its pristine geographical beauty, wide open spaces and outstanding tourism infrastructure, New Zealand understandably rates as one of the most popular overseas travel destinations for Australians. And while it's often associated with adventure travel and daredevil pursuits, it's also the perfect place for a family holiday. Here are some essential tips to make planning a trip in the Land of the Long White Cloud easier than ever.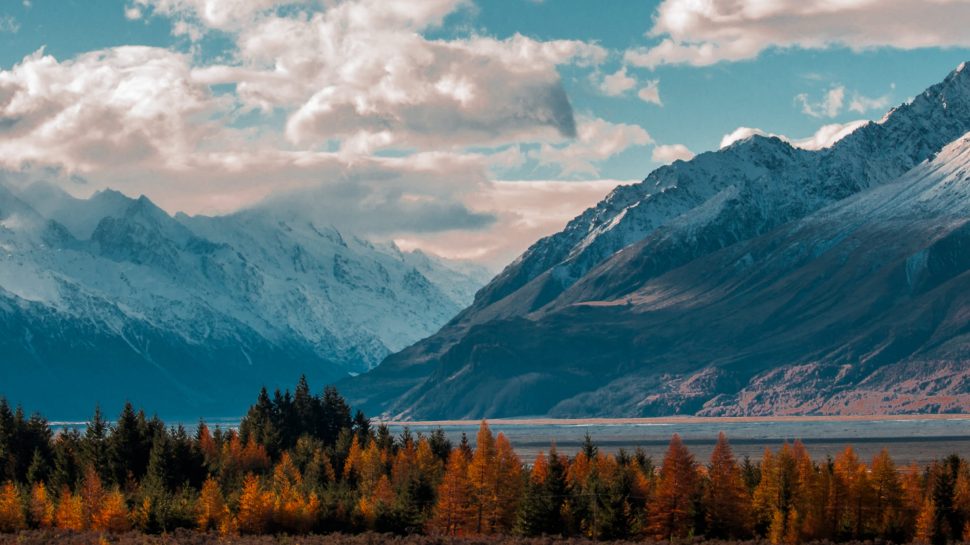 When to go

New Zealand is a great destination year-round but it's worth noting High Season runs during peak Summer from December through February when beaches will be at their most crowded and city accommodation is at a premium. March to April are quieter months as are September to November, both of these periods are considered shoulder season. If you're looking to hit the slopes of the Southern Alps, the bulk of the winter season spans between June and October. But many people overlook the benefits of Spring skiing in September when it's often warm enough to ski in a T-shirt, lift passes and accommodation are a fraction of the normal cost and the days are long enough to hit the golf course after a full day on the mountain.
Where to go

Both the North and South Islands boast an embarrassment of riches when it comes to planning a New Zealand family holiday. If you're flying into Auckland be sure to earmark at least a day trip to Waiheke Island, 18 kilometres east of the city and easily accessed by regular ferry services. With more than 30 vineyards, dozens of secluded bays and beaches and a charming central high street, it's a must. Along the same coastline further north, The Bay of Islands, a spotless cluster of over 150 isles is also among the country's top drawcards.
Without much of a rail or public transport infrastructure in New Zealand, many families and couples will opt to hire a car or campervan to traverse the country. Using Auckland as the gateway, most will travel south to the capital Wellington before hopping a ferry across the Cook Strait to Picton in the South Island.
The top sights between the two cities include the Wai-O-tapu Thermal Wonderland with its bubbling sulphuric geysers, Lake Taupo and the mighty Huka Falls, Tongariro National Park with its significant Maori cultural sights and the Waitomo glow worm caves. Once in Wellington, spend a few days enjoying the arts capital of New Zealand; peruse the offbeat shops of Cuba Street, the Cable Car Museum, and Wellington Museum as well as the Space Place at Carter Observatory, a massive hit with kids.
On the South Island, travellers generally either fly into Christchurch (slowly rebuilding after the multiple earthquakes) or adventure capital Queenstown, or take the ferry from the Wellington to Picton to embark on a road trip south, again towards Queenstown. If you're choosing the latter, there are a variety of scenic drives, the South Island is home to 10 of the country's 14 national parks and the landscape shifts dramatically, and rapidly. It's worth considering taking one of the 10 themed highway routes, from the Inland Scenic 72 Route to the Great Alpine Highway or West Coast Touring Route, they all mind-blowingly spectacular.
Must-see attractions on the South Island include The Franz Josef and Fox Glaciers on the west coast, Mount Cook National Park, the towering fjords of Milford Sound and Doubtful Sound and of course the adventure playground of Queenstown and nearby Lake Wanaka. While the latter is most popular for skiing and snowboarding between June and October, there are tons of activities during summer too, from downhill mountain biking and bungy jumping to jet-boat rides and kayaking excursions. See newzealand.com.au for inspiration.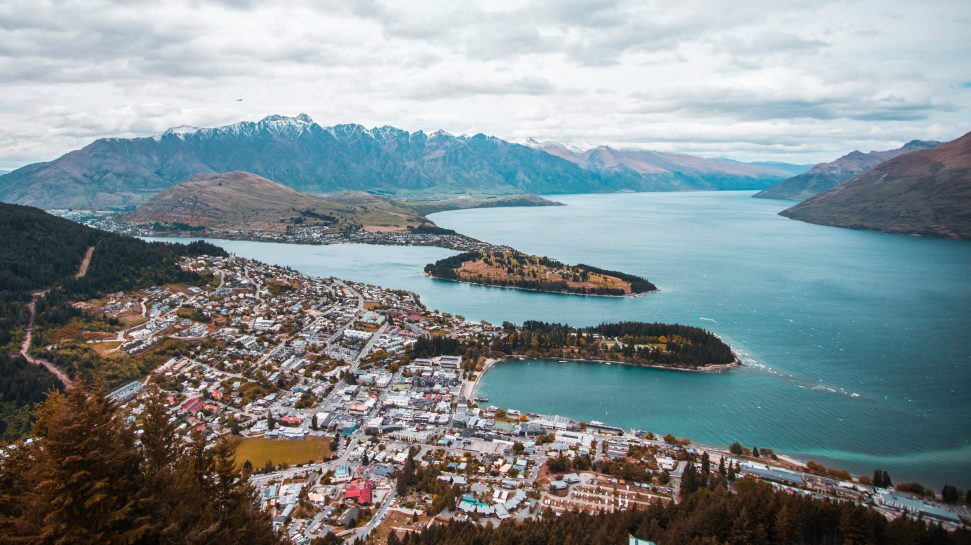 How to get there

Car Rental
Getting around New Zealand by vehicle is quite simple for most people as it's legal to drive in New Zealand for up to a year with either a current licence from your own country or an International Driving Permit. If you're looking to hire a rental car or motorhome, most of the big name operators are available, with hire costs generally working out cheaper the longer your rental period. Roads in New Zealand are well sign posted, though be wary of driving certain alpine stretches on the South Island during winter (June-October) as certain passes can be icy and potentially hazardous. For more information see www.drivesafe.org.nz.
Coach and bus
There are several flexible, hop-on, hop-off bus and coach services throughout New Zealand, some of which act more like a tour group, others are simply for getting from 'a' to 'b'. For couples or those looking to meet other travellers, it might be worth investigating a small group tour operator such as Stray Travel who operate a variety of routes and adventures around the country.
Alternatively, if you'd rather a charter a more regular coach service there are dozens of reputable operators linking most major towns throughout both islands. Head to Discover New Zealand for more information.
Rail

While rail travel is limited, there are a handful of spectacularly scenic routes. The best are the Northern Explorer, showcasing the rolling countryside of the North Island and the Tranz Alpine and Coastal Pacific (operating September-May) lines of the South Island. Both carve spectacular paths through rainforests and the mountainous passes of the southern region. See railnewzealand.com for more information.
Family holiday activities
For thrill seekers, Queenstown is your number one, with zorbing—essentially free rolling downhill inside a plastic orb—  go-karting, luging and horse-riding to name only a few as well as skiing and snowboarding in winter. Both major cities, Wellington and Auckland offer several excellent museums, parks and cultural attractions —don't miss the Te Papa in Wellington-- and there's an abundance of wildlife excursions throughout the country; from whale watching tours to swimming with dolphins and more. But it's also a country where entertaining the family needn't cost the earth, as there are many hiking trails that take in some of the most spectacular scenery in the world. Head to Kidz Go for more family holiday ideas.

Ready to visit the must-sees' of New Zealand? Whether by bus, plane or train, compare travel insurance plans to see which is best for your trip.