Top 9 eating experiences in New Zealand
If you love great food (and, really, who doesn't?), be sure to add these culinary destinations to your itinerary on your next visit to the shaky isles.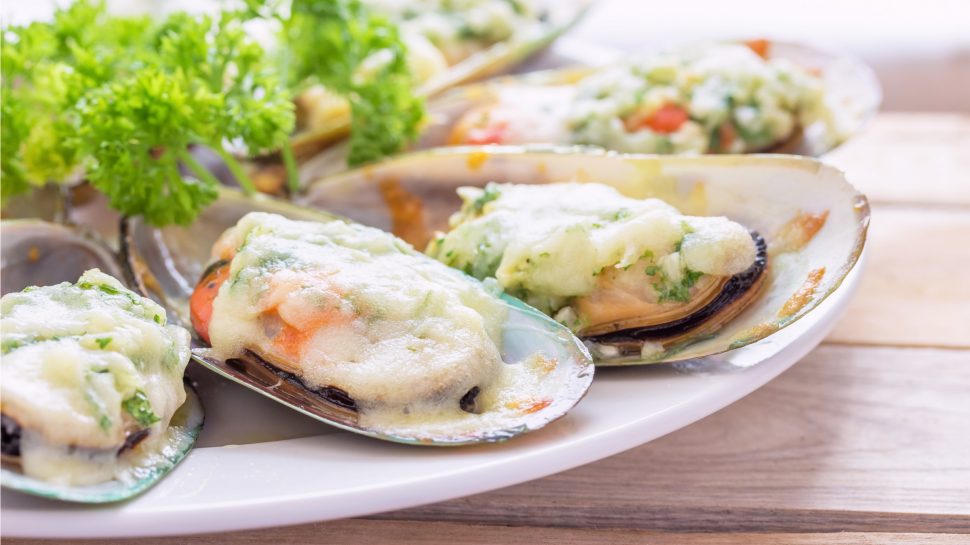 Experiencing the food of different countries is one of the great joys of travelling. New Zealand's culinary highlights include traditional Maori fare, themed cafes, fish 'n' chips and a type of ice cream (Hokey Pokey) that's especially popular with the locals.
1. Kawhia Kai Festival, Kawhia
For a uniquely NZ dining experience, you can't go past a Hāngi. This traditional Maori feast involves meat and vegies slow cooked in an underground oven, giving an earthy, smoked flavour. A Hāngi takes hours to prepare and cook, so it tends to be reserved for special celebrations. If you're travelling in early February, you can experience a Hāngi for yourself at Kawhia Kai Festival—a celebration of Maori food ('kai'), craft and culture—in Kawahia, about 85km south west of Hamilton in the north island.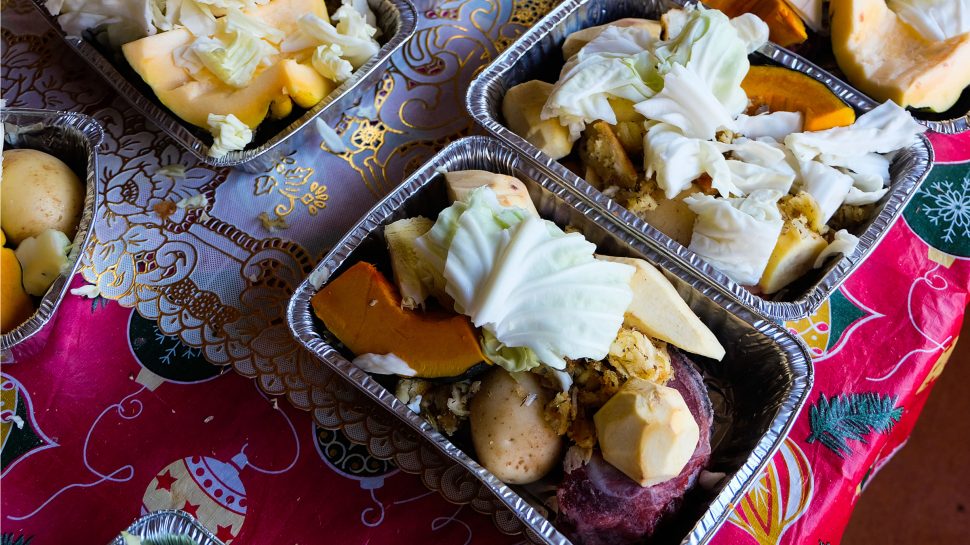 2. Dew Drop Inn, Matamata
If you're travelling with kids (or you're just a film nut), you're likely to gravitate to Matamata about 45 minutes east of Hamilton. It's better known to fans of the Lord of the Rings trilogy as the home of Hobbiton and while a visit to the movie set is a must, you'd also do well to visit the Dew Drop Inn. This unbelievably quaint café serves up homemade pies and cakes inside walls adorned with delightful Hobbit murals inside and out for Insta-worthy snapshots.
3. Roselands, Waitomo Caves
Set on 20 acres of farmland near the Waitomo Caves in the north island, Roselands whips up fresh, home cooked menu items every day. Their specialty is free-range meats enjoyed buffet style for lunch or dinner. Budget travellers will love the beef casserole dinner buffet (NZ$15), made using the offcuts from their BBQ steaks, so the beef is premium. While you're there, take in one of the glorious walks on the property or book an ATV tour.
4. Urban Grind, Wanaka
Less flashy then its close neighbour Queenstown, Wanaka is just as spectacular. Set on the shores of its namesake lake and surrounded by the snow-capped peaks of the Southern Alps, there's an irresistibly laidback vibe to this town with a population of around 9,000. With its vaulted ceilings and exposed brick, Urban Grind is an ultra-modern space to enjoy great coffee and tasty café fare while you soak up the easy pace of Wanaka life.
5. Whitestone Cheese Co., Oamaru
Thirty years ago, the Berry family started making cheese from locally sourced milk in a converted garage. Today, they have team of 50 people in Oamaru, about an hour and a half north of Dunedin in the south island. Using only natural ingredients and no preservatives, Whitestone Cheese Co. specialises in soft and semi-soft cheeses like brie, feta and rich blue cheese. Pop into the factory for a guided tour to see just how each one is crafted before sampling the finished product.
6. Mangonui Fish Shop, Mangonui
No visit to New Zealand is complete without feasting on fish and chips, even if it's only to hear our Kiwi cousins' charming pronunciation of this deep-fried treat. Of course, there are dozens of takeaway shops claiming to be 'the best', but the charming Mangonui Fish Shop has had 70 years to get it right. Manganui is a fishing village in the far north of the country and the catch of the day here comes straight off the very wharf where the shop sits—and the view is as great as the tucker.
7. Roots, Lyttelton
For a truly gourmet experience, head 15 minutes out of the Christchurch city centre to Lyttelton and indulge in the degustation menu at Roots. It's one of just four restaurants in the country anointed three-chef-hat status courtesy of the Good Food Awards and Giulio Sturla also happened to be named New Zealand's 2018 Chef of the Year. The restaurant has a focus on foraging and fermentation of local, sustainable produce. Accompanied, if you so desire, by curated wine matches.
8. Patagonia Chocolates, Queenstown
In other parts of the world, Hokey Pokey is a well-known children's ditty, but in NZ it's the most loved ice cream flavour going. So what is it? Think vanilla ice cream with chunks of honeycomb toffee. Hokey Pokey is ubiquitous so you can pick it up in pretty much any town or supermarket, but if you're visiting Queenstown, drop into Patagonia Chocolates. This place whips up its own artisan ice creams in 20 different flavours including New Zealand's favourite.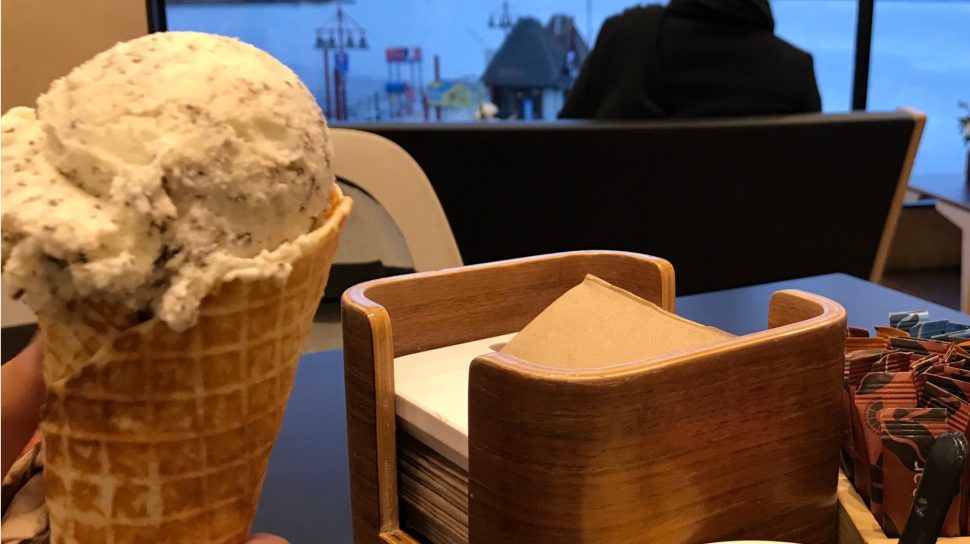 9. Whittaker's, Porirua
Speaking of sweet treats, the beloved J.H. Whittaker & Sons enjoys iconic status in NZ. Whittaker's has been crafting chocolate since 1896 and remains a New Zealand owned and operated company. While you can't visit the factory in Porirua, about 20 minutes out of Wellington, you can pick up a bar of Whittaker's at the local convenience store and devour it by the pretty harbour. Maybe one of the boats you'll spot will be loaded with cocoa beans from Ghana, ready for Whittaker's to work their magic.