Wine time: A guide to touring New Zealand's wine regions
Award winning wineries, magical landscapes, welcoming locals and a thriving foodie scene, New Zealand's idyllic wine regions are the stuff travel dreams are made of.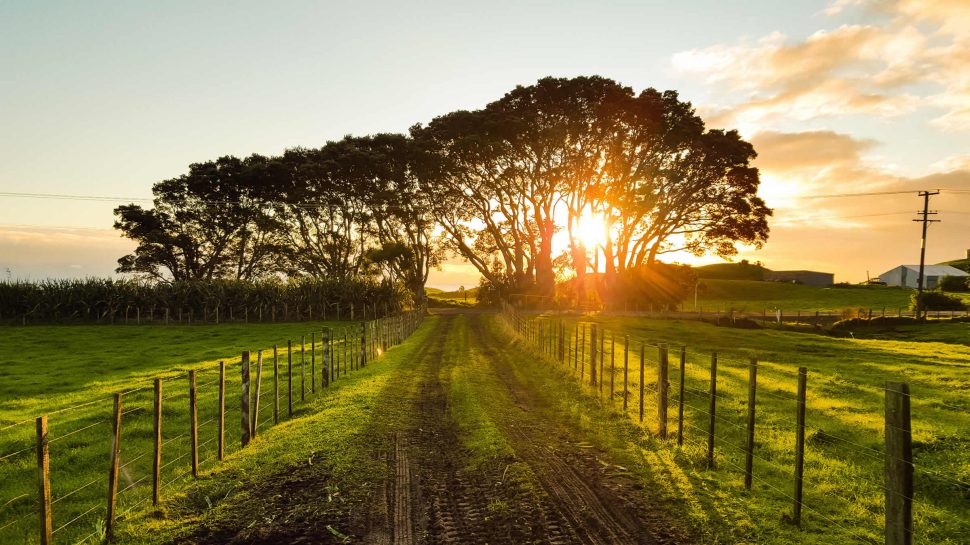 Home to award-winning drops, picture-perfect landscapes and a peaceful vibe not found in the big cities, New Zealand's wine regions feature prominently on any trip across the ditch. Whether setting out on a self-drive journey or an organised tour, stopping at a vineyard or two for a leisurely lunch or enjoying an afternoon of wine tasting at a cellar door is a great way to learn about New Zealand's legendary wine scene while tasting some of the world's greatest drops.
Here's what to expect when visiting some of New Zealand's leading wine regions:
Marlborough: New Zealand's biggest wine region
Responsible for more than 70% of the country's wine production, the Marlborough region is the undisputed king of winemaking in New Zealand. Located in the northeast of the South Island, Marlborough's distinctly fruity wines regularly receive international acclaim and awards with sauvignon blanc and pinot noir being the top picks of the bunch.
Visitors to the region are spoiled for choice with an abundance of wineries to choose from. Hiring a car and driving around Marlborough's wine trail allows the freedom and flexibility to explore at a relaxed pace, stopping at cellar doors, cafes and farm gates whenever the need to eat or drink strikes. With many vineyards also having boutique accommodation on site, a winery stay is the ideal way for wine lovers to be immersed in the local wine scene while being surrounded by countryside dotted with vineyards, trees and rolling hills. Dog Point Vineyard, Highfield Estate and Walnut Block Wines all offer boutique accommodation options for visitors who want to spend a night or two bedding down among the vines.
Hawke's Bay: known for wineries and stunning beaches
The oldest wine region in New Zealand has a history of producing full-bodied reds and with 72 wineries in the region it's wise to allocate some quality time to exploring Hawke's Bay. Stretching along the coast and into the plains, this beautiful region is not only a paradise for wine fans but also offers plenty for architecture lovers, outdoors enthusiasts and foodies to feast on.
From cycling adventures through vineyards, to guided walks amid the Art Deco architecture of Napier and an exciting wine and food tour by helicopter, Hawke's Bay can be taken as fast or slow as needed. Regardless of the pace, eating and drinking are among the most popular activities in Hawke's Bay, with the area's fertile ground producing sensational fresh fare. Asparagus, honey, artichokes, olives, strawberries are plentiful (when in season) and when it comes to wine, merlot, syrah and cabernet blends are the best picks.
Mission Estate Winery, Moana Park Winery, Elephant Wine Estate and Church Road Winery are all big names in the region, offering cellar door tastings and decadent meals using the best produce of the region and beyond.
Bay of Plenty: delicious local produce, tasty reds, and brew pubs
Home to an ideal climate for fruit growing, the Bay of Plenty area is a food production hub responsible for some of the tastiest kiwifruit, citrus and avocados in New Zealand. Farm gates, farmers markets and artisan food stores are all good spots to sample the local fruits on offer with other locally-produced food products - like honey and seafood - found in the restaurants and cafes throughout the region.
Wine lovers will enjoy visiting Mills Reef Restaurant & Winery while in the Tauranga area. Open seven days for brunch, lunch and wine tasting, this top rated winery located on 20 acres of landscaped gardens has a reputation for producing incredible reds. The tasting room offers free wine tastings while the restaurant's Pacific Rim-infused menu puts forward some of New Zealand's finest fresh produce.
But it's not all about wine in the Bay of Plenty. Creating award-winning craft cider, the Cider Factorie also has a cellar door and restaurant for fans of small batch craft cider. Locally-produced ales are also well represented in the brew pubs and micro brewing companies dotted throughout the region.
Northland: subtropical stretch of coastline
This sparsely populated area of New Zealand mostly produces merlot, chardonnay and cabernet sauvignon varieties. Smaller and quieter than the larger wine growing regions, Northland is a tranquil slice of pastoral bliss. Ideal for people who enjoy a slower pace of life and travelling away from the crowds, Northland's remote location ensures travellers have the time and space for some stress-free wandering.
Smaller wine producers like Fat Pig Wines, Mad Dog Vineyard and Pukeko Vineyard focus not on yield but on quality, and are top places to stop and chat with the hands on winemakers who are happy to share their knowledge with visitors. Larger vineyards like Karikari Estate and Omata Estate boast onsite restaurants with views to die for.
Apart from visiting boutique wineries, the Northland region has plenty of other activities on offer, with nature and wildlife at the top of the list. From big game fishing in the Bay of Islands, to hiking in the Waipoua Forest, kayaking near Haruru Falls and looking for glow worms in the Waipu Caves, Northland's outdoor activities offer something to balance out all the wine tasting and eating.
Central Otago: adventure pursuits and most picturesque wineries
Considered New Zealand's most scenic wine region, Central Otago makes the most of its stunning South Island location. Creating world class pinot noir, visitors to Central Otago should allow at least a few days to experience the best of this action-packed corner of New Zealand.
Whether staying in a quaint cottage located on a vineyard or a sprawling lakeside resort with luxe rooms, Central Otago offers an abundance of beauty at every turn. Visitors can be chauffeured around to many wineries in one day by signing up for a winery tour with a local operator or simply hire a car to traverse the region independently. Either way, there are a few standouts including the impressive grounds and architectural brilliance of Peregrine Wines just outside of Queenstown, the rugged terrain of Mt Difficulty Wines in Bannockburn and the unique terraces carved into the mountain edges at 25 Steps Vineyard in Mount Pisa.
Aside from wine tasting, Central Otago's adrenalin pumping activities are another reason people flock to the region all year round. From skiing and snowboarding in winter to bungee jumping, white water rafting, jet boating and skydiving in the warmer months, Queenstown is the undisputed adventure capital of the world.
Auckland: if you can't stray too far away…
Spending time exploring New Zealand's wine regions doesn't necessarily mean having to embark on a long road trip or organised group tour that traverses the country. Many vineyards are within striking distance of Auckland, making a winery visit the perfect day trip for time poor travellers.
Located only 20 minutes from Auckland Airport, Turanga Creek make fully certified organic wines using natural farming practices. The onsite restaurant is the perfect spot for a fresh, wholesome lunch made from ingredients gathered from the organic kitchen garden and eggs from the free range hens that live on the property. Of course, matching wines from the vineyard are available to try also, with pinot gris, merlot, malbec and viognier grapes all being planted in Turanga Creek's vineyard.  
Get travel insurance before heading off to New Zealand so you can raise a glass to safeguarding your holiday.