Eat and greet: making the most of Hong Kong's dining scene as a solo traveller
Travelling solo offers plenty of empowerment and freedom, but dining alone can become a little dull night after night. Hong Kong's diverse food scene is one of its biggest drawcards, so finding ways to connect with others over food isn't difficult if you know where to look.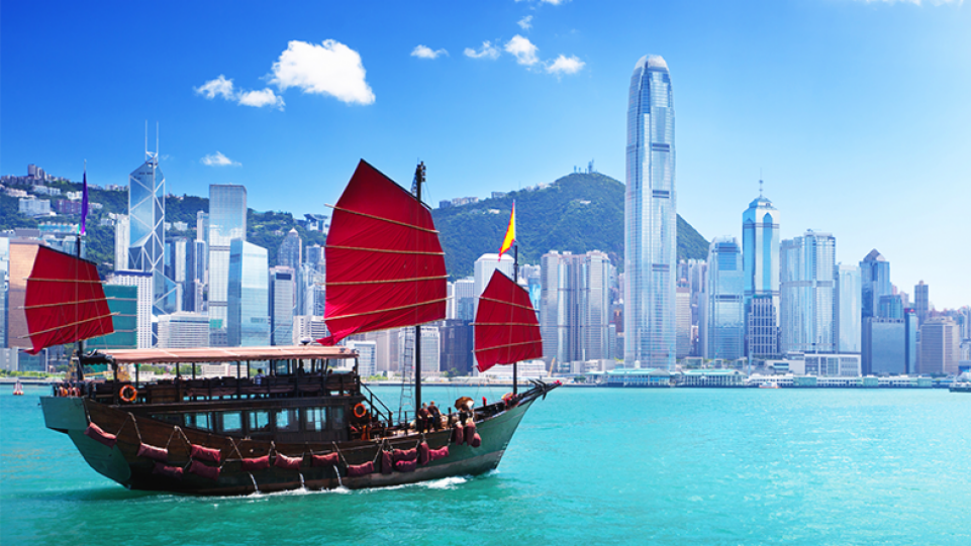 Here are some ways to make the most of Hong Kong's culinary delights while meeting others at the same time.

Discover new flavours and friends on a food tour
Food tours offer solo travellers a golden opportunity to meet new people, and learn more about the city with a local guide. Whether you've jetted straight in from home or arrived via mainland China, arriving in a new city like Hong Kong can be daunting when you're travelling solo.
Booking into a food tour on your first or second day in Hong Kong is a great way to get the lay of the land straight from a local guide. From a Kowloon food safari filled with visits to open-air markets and street food stalls, to a food tour that focuses completely on desserts and sweet treats, eating with other likeminded travellers is taken care of on a Hong Kong food tour.
Cook (and eat) with a group in a cooking class
Whether they are offered in markets, private homes or professional cooking schools, cooking classes are a terrific way to refine your kitchen skills, learn about regional delicacies and make new friends at the same time. With most cooking classes culminating in a shared meal at the end, the class represents a great opportunity to share a meal with other attendees.
From learning how to create the ultimate Chinese barbecue to making dim sum happen at home, Hong Kong's rich culinary traditions make it one of the best places in the world to try a cooking class.
Book a spot at a local chef's table
Eating in Hong Kong doesn't get much better than dining in the home of a local chef. An intimate experience suited to everyone from solo travellers to couples and groups of friends, there are plenty of talented cooks and chefs in Hong Kong who invite guests into their home for private dining experiences.
Platforms like Plate Culture offer travellers a chance to book into experiences like these, and with Hong Kong attracting a diverse range of people from all over the world, don't be surprised to see everything from French cuisine to Japanese-fusion on the menu. Many chefs create culinary experiences that offer diners much more than a full belly. With many dishes holding cultural and historical significance, chef's table dinners allow travellers to get in touch with local customs, history and folklore too.
Choose communal seating
Some restaurants and eateries are much better at making solo diners feel at ease. Choosing a high-end restaurant with formal silver service and separated tables will probably result in a less fulfilling solo dining experience than heading to a hip eatery or bar that has communal tables.
Modern restaurants, bars and cocktail lounges with single stools up at the bar make solo travel easier in places like Hong Kong, as bar seats are typically occupied by other solo travellers who are happy to break the ice over a bite to eat. Most bar tenders are happy to talk too!
Ready to go? Get your travel insurance, travel money and a mobile travelSIM right here, now