Chinese New Year: how China and the world celebrates
With one fifth of the world's population in China and huge migrant communities in other countries, Chinese New Year is one of the most celebrated festivals around the globe. Traditionally a time to honor heavenly deities and ancestors, customs cover everything from food to firecrackers. Immerse yourself and learn some of the traditions behind this auspicious celebration.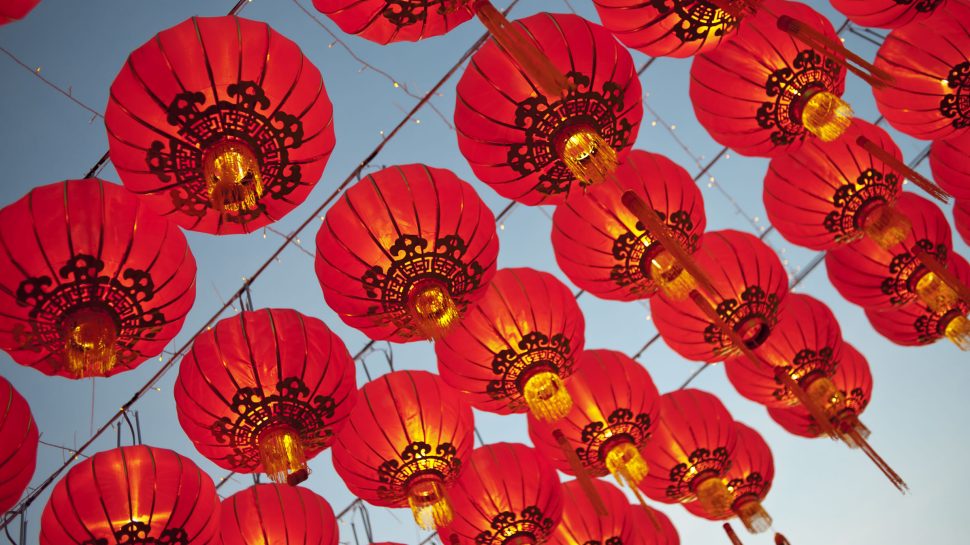 Timing with the moon

Also known as the Spring Festival, each year the date of the New Year is slightly different because it runs on the Chinese lunar calendar. As a guide though, the first day of the lunar New Year always falls somewhere between 21st of January and 20th of February. Festivities traditionally go for 15 days. Check ahead for dates if you're planning a trip.
Reunion dinner
New Years Eve is the night Chinese families gather their nearest and dearest for a huge feast known as the reunion dinner. Prosperity-begetting dishes are prepared like dumplings (prized because they're shaped like gold ingots) and fish (always served whole). If you don't have an invite to a private dinner, many Chinese restaurants around the world offer New Year banquets with all the lucky trimmings. Pack your proverbial plate and head to New York with its long lineage of Chinese eating establishments showcasing the culinary traditions of nearly every province in China.
Zodiac animals
Chances are you've heard of the Chinese zodiac. It runs on a twelve-year cycle and each year is related to a specific animal. According to this system, people take on the characteristics of the animal celebrated on the year of their birth. It's less well known that your birth year also aligns you with one of the five elements- fire, water, wind, wood or earth. 2017 is the Year of the Fire Rooster. People in China use the zodiac for everything from compatibility of romantic partners to prescribing financial advice for the year ahead, albeit with varying degrees of earnestness these days.
Lucky fruit
Certain fruits hold special significance in the Chinese New Year and are used by people to decorate their homes and as gifts for good luck. Mandarins, oranges and kumquats are everywhere during the festival, often grown on small shrubs, and their orange or golden colour symbolizes wealth and prosperity. Be careful not to display fruit in fours, as this number is seriously unlucky in Chinese culture.
Firecrackers
According to ancient legend, a mythical beast known as Nian used to come out on the night before New Year and devour the inhabitants of a small Chinese village. That was until one of the villagers realised the beast was afraid of fire, the colour red and loud bangs. Today, firecrackers are still lit to scare off evil spirits, and firework displays are a feature of modern celebrations in many cities. Travel to Hong Kong on the second day of the New Year for their world famous fireworks display and you'll surely shoo away any lingering ghosts. Watch the sky over Victoria Harbour explode and lasers illuminate surrounding skyscrapers in time with a booming soundtrack.
The colour red
Red represents good fortune and is king of colours for a happy New Year. A widespread Chinese custom is for married people to give red envelopes filled with cash to children, unmarried relatives, friends, and employees. Travel straight to the source- Beijing China's capital city- and you'll see red lanterns and paper cutouts hanging in doorways and windows the city over. People purchase new red clothing (old clothes are bad luck) and for extra protection it's recommended you wear red underwear and a red string bracelet. Transport in China during Chinese New Year is tricky with millions on the move over the holiday, so it's recommended you get there early. Immerse yourself by staying in the one city for the duration so you're at the epicentre of the festivities.
Lantern festival
The last day of festivities is celebrated with the lighting of lanterns on the first full moon of the month. This tradition dates back over 2000 years when children in China would go out at night carrying paper lanterns with riddles written on them to the temple. The day is celebrated with lion and dragon dances and eating tangyuan–dumplings made of rice flour whose round shape symbolises family togetherness. Embrace this ancient tradition in London by going along to the spectacular Magic Lantern Festival featuring 15 metre wide illuminated installations that follow a different theme every year. Capture the ambience on your iPhone and convert it into your very own postcard with the Postcard App.
Temples
Across China people celebrate the Lunar New Year by going to Confucian, Taoist and Buddhist temples to light incense and pray for good fortune. The first incense lit on New Years day is said to have the power to grant the lucky person any wish for the year ahead. Pack your incense and head to Chinatown in Bangkok to take part in ceremonies happening throughout Thailand, also known as Yaowarat. Being a centre for Chinese settlement dating back to 1782, the country has the largest ethnic Chinese population outside of China itself, at around 9 million. Highlights include the world's largest seated golden Buddha (five and a half tons of gold worth around US$250 million) and three giant crocodiles housed in a murky pond inside the complex at Wat Chakrawat. Visitors are welcome, though you may have to camp out to vie for position as first incense lighter.

No matter where in the world you travel to celebrate Chinese New Year, get insured before you go.