Cruises with a difference
There are hundreds of cruises to choose from but for every different kind of traveller, there's a hunger for a particular landscape, experience or country. With so many to choose from — of varying lengths and leaping off points — here are five that have a unique twist.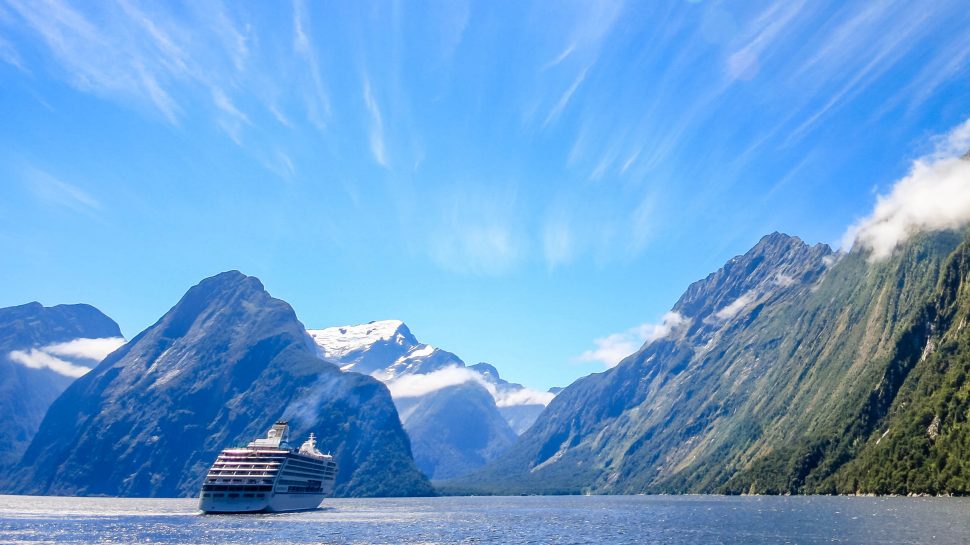 1 Harmony of the Seas

Cruise the Caribbean Islands in the largest cruise ship in the world. Harmony of the Seas boasts seven neighbourhoods and three towering waterslides, bionic bartenders and floating jacuzzis. This luxury liner is huge. Harmony of the Seas towers over the Titanic. It's even taller the Eiffel Tower.
With 23 swimming pools and a 10-storey slide (the tallest at sea), surf simulators and numerous climbing walls, this cruise is designed for adventure. Attracting a more active type of traveller, Royal Caribbean's Harmony of the Seas only recently set sail for the first time. But this ship has already built a buzz on the cruise ship calendar.
http://www.royalcaribbean.com/harmonyoftheseas
2 Antarctic Expedition
Explore the Seventh continent of the world on a Silversea's Antarctic Expedition. Set foot on rarely explored and largely unknown territory while travelling in style on a luxury cruise ship. Zodiac tours take you closer to the action, where you can admire the abundance of wildlife and the striking colours and features of this wild terrain.
With 27 different Antarctic expeditions available, all departing from Ushuaia, Argentina, Silverseas offers cruises from 10 to 23 days in length. Learn from marine biologists, ornithologists and historians onboard. Expedition gear is included, and there is even free WIFI on the ship.
www.silversea.com/destinations/antarctica-cruise
3 Galapagos Islands
One of the few parts of the world accessible only by a cruise is the Galapagos Islands. UK-based company, Mundy Cruises offers a seven-night cruise around the Galapagos Islands with 11 port stops along the way. Explore Isabela, a volcanically active island and home to the highest point in the Galapagos, Wolf Volcano.
The Galapagos Islands offers sealife and fauna unique to the region — like the booby birds and giant tortoises that wander freely about. This wonderland has been protected from tourists for decades and allows access only to visitors from approved cruise ships. This is an island holiday with a difference.
http://www.mundycruising.co.uk/collections/central-south-america/galapagos
4 Northern Lights Astronomy Voyage
If you've yet to see the Northern Lights, here's a holiday that offers access and insight into the Arctic sky like no other travel experience. Operated by Hurtigruten, a world-leading company in sustainable explorer travel in the north and south poles, this 12-day voyage is led by two renowned astronomers, Dr John Mason and Ian Ridpath, Editor of the Oxford Dictionary of Astronomy.
Explore the night sky, its stars, planets and meteors — as well as the myths and legends linked to the constellations above, all from the ship's deck. This popular cruise takes in the stunning northeast coastline of Norway and typically operates between late November and March each year. See the greatest lightshow on earth and explore the stunning Norwegian landscape.
https://www.hurtigruten.co.uk/destinations/norway/astronomy-voyage-bergen-kirkenes-bergen/
5 Patagonia — fjords of Argentina and Chile
This four-day trip is a popular one, taking in huge masses of wilderness in a comparatively short space of time. Operated by Navimag Ferries, this cruise runs from Puerto Montt to Puerto Natales, along almost the entire length of Patagonia.
Passing through fjords, channels and virgin forests, this trip is definitely camera-worthy. Continue onboard to reach Torres del Paine National Park rather than flying. Bird enthusiasts and marine wildlife buffs will be in awe of the species here.
Ready to go? Get your travel insurance and travel money now.