Christmas in Australia: sun, surf and Santa
Christmas in Australia can be tough for anyone far from home. Nostalgia hits hard at this time of year, so try merging familiar Christmas traditions with some Australian way for a happy holiday.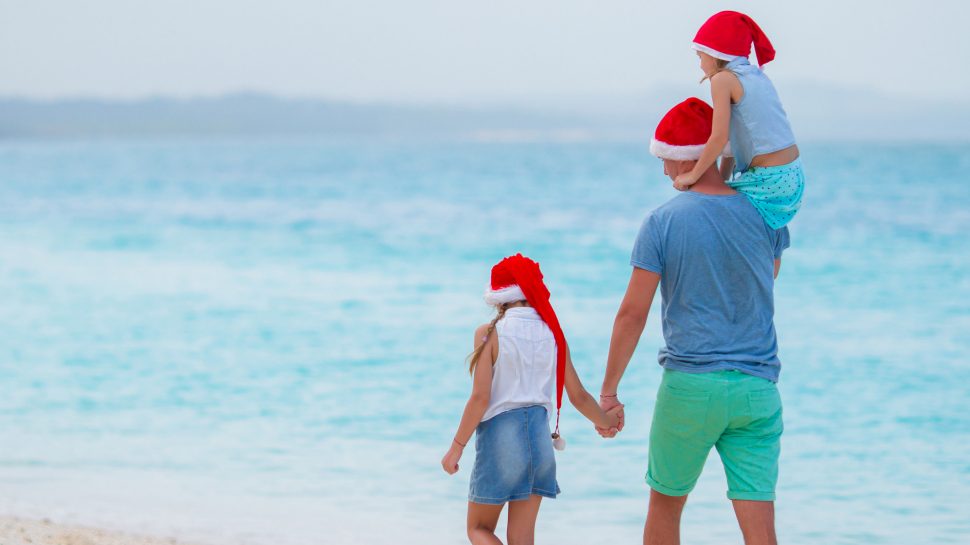 Whatever brings you to the land Down Under—work, play, family or study-- Christmas is a time when homesickness rears its head. From starting new traditions to connecting with distant loved ones in creative ways, try these festive ideas on for size.
Make the most of it
If you're accustomed to cold weather and snowfall during Christmas, seeing decorations up during summer can be jarring. Sure, Christmas in Australia is different: you can't go ice skating or make snow angels, but there are plenty of good times to be had Down Under. Head to the beach, have a picnic in the sun-drenched park, go to the Boxing Day Test at the MCG. Swimming in the ocean, playing beach cricket and enjoying picnics aren't possible in Europe or North America at this time of the year, so make the most of it.
Start new traditions
For those who celebrate it, Christmas traditions are hold strong, with some dating back centuries. From watching much-loved movies to decorating the tree together, each family has its own ways to mark the occasion. That can make Christmas in Australia challenging if you're alone. Instead of pining for your family's Christmas traditions, start your own. Organising a big lunch for all the Christmas 'orphans' in your life (there are probably more than you know), volunteer at a soup kitchen or indulge in a feast at a great restaurant, there are many ways to embrace new traditions.
Bridge the gap with technology
Skype is a great way to stay in touch with family and friends. Instead of just using it to chat with your family, set up a time to open your presents together on Skype. Send your presents to before the international postage cut off, then arrange to open them together through the wonders of technology. It's the next best thing to being all in the same room.
Recreate a slice of home
Food is a big part of Christmas, with the festive season a time to overindulge. Request your favourite Christmas recipes from your family and recreate them yourself. Your Christmas pudding might not be as good as Aunty Florence's, but cooking the Christmas recipes you've eaten year after year is a sensory way to connect with your family and bring back fond memories. Go one step further and set the scene by playing your family's favourite Christmas carols while you cook (maybe keep some tissues on hand if you get a little emotional with all the music and eggnog).
Take off
Beat the Christmas blues by taking off on a well-timed (and well-earned) mini-break. In Australia, Christmas holidays are best spent in the sunshine, so whether you choose a domestic getaway to tropical North Queensland or a cheap and cheerful Bali beach break, there's nothing like a holiday to take your mind off missing home at Christmas time.
Travel Essentials for Christmas holidays
Organise a mail hold to keep your cards and gifts safe while you're away.
Organise domestic or comprehensive travel insurance to prevent any Christmas mishaps due to illness, theft or flight delays.