18 travel tips to help you see more, spend less, and travel safe
When you're travelling, it's all about maximising all those unforgettable experiences. With a little planning, you'll be able to stretch your dollar further to ensure you get more out of your once-in-a-lifetime trip.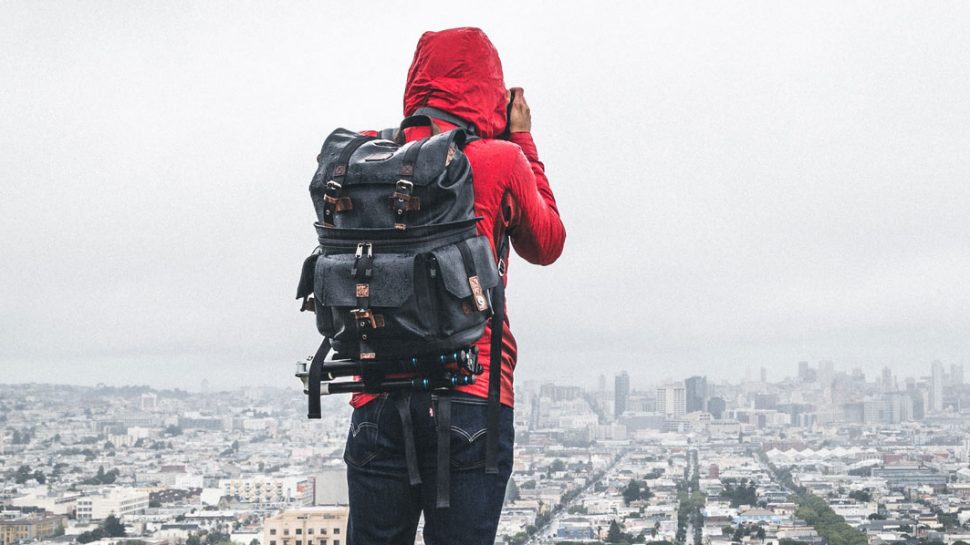 Planning ahead for savings

1. Be fare aware
If you're looking for the best airfare, it makes sense to travel in "shoulder seasons" (between peak and off-peak). You can also save by buying separate fares for different legs of your trip rather than one return fare. For example, if you're flying to the UK it may be cheaper to book a return flight to Singapore on a low-cost airline and then a second return flight from Singapore to London on another airline.
2. Your own online ticket office
Perennially popular museums such as the Uffizi Gallery in Florence or The Wizarding World of Harry Potter, are best booked in advance. Use your prepaid travel card to purchase tickets online from home. It saves you money, time, and keeps your sensitive bank and credit card details out of the picture altogether.
3. Stay on top of seasonal savings
Hotel rates are usually cheaper the further out you book, and airlines and other transport providers often have seasonal sales. Eurail for instance, regularly runs specials that can save you big bucks. If you need to purchase these in a foreign currency use your prepaid travel card such as the Australia Post Travel Platinum MasterCard®.
4. Be travel "app"y
Apps like flybusinessforless.com can actually save you up to 70% on business airfares. ExpertFlyer.com is a travel information app that reveals upgrades, special codes and lots of other tips. Skiplagged.com allows consumers to make the most of airline pricing inefficiencies, such as "hidden-city ticketing".
Avoiding bill shock
5. Calculate Currency
You'll be surprised at how a few cents more can stretch a holiday budget. Keep an eye on all the changes with a currency conversion calculator to help follow the best times to buy. By having an in hand currency conversion app you'll know exactly how much that taxi fare or local dinner is going to cost.
6. Lock in rates
Get your hands on a travel card that allows you to lock in rates to help you save on commission and other fees.
The Australia Post Travel Platinum Mastercard® allows you to load with up to 11 different currencies before you travel. There are no reload fees and you can lock in favourable exchange rates1.
7. Ensure you've got insurance
It might seem like you're saving money by not buying insurance, but if you lose your luggage or encounter delays or theft, the costs will mount up. One size doesn't fit all with travel insurance, so search for the policy that's right for you.
8. Ditch the Aussie dollar

When you're at the checkout with your amazing overseas purchases and the cashier asks you if you'd like to pay in your home currency – don't. You'll be hit with a dynamic currency conversion fee that's usually around five per cent of the transaction amount, and you won't be escaping the foreign exchange fee either. Hotels, car hire places and lots of others will give you the option.
Upgrade your experience
9. Find your own private lounge
LoungeBuddy is a free app that allows you to purchase access to a limited selection of lounges from Singapore to South Africa for a one-off fee from US$35 on the spot.
10. Sign up for VIP treatment
Not only is there often a VIP check-in lane just for members, but you're much more likely to get an upgrade. Hotel chains such as Marriott, Hyatt and Accor will send you newsletters advising of sales and member-exclusive special offers that might include free breakfast, wi-fi, or club lounge access.
11. Do lunch instead of dinner
Keen to try that Michelin-starred restaurant? Those in the know book for lunch instead of dinner and pocket a substantial saving. For example, at Antoine, a one Michelin star restaurant on the edge of the Seine in Paris with a view of the Eiffel Tower, mains can cost up to 80 Euros each at night, but a three-course prix-fixe lunch is a relatively affordable 48 Euros.
12. Use home stays, not hotels
Using private apartment and home stays can extend your accommodation dollars, as well as give you amazing insight into how the locals live. In touristy cities such as Venice where there's a network of beautiful home style B&Bs, staying with a local opens your eyes to a whole other side of the city. Stay and indulge in the local rhythm of markets, cafes, bars and strolling the streets.
Airbnb.com has more than 2 million listings worldwide.
One Fine Stay is an upmarket Airbnb offering alternative accommodation in five major cities where you get a personal welcome, a mobile phone to use in that city and all homes are stocked with towels, fresh sheets and toiletries.
It's all about travelling efficiently
13. Get your own GPS app
If you've ever found yourself trying to decipher foreign language signs while driving, you'll know that GPS is essential. You could add it to the cost of your rental but if you're going overseas for a longer period it might make sense to download a GPS system for your smartphone or tablet. Sygic, for example, gives you maps with voice prompts without expensive global roaming downloads.
14. Download offline map apps
Maps.me allows you to use your smartphone's GPS for free to show your location on downloaded maps. It does, however, take up a lot of memory so you may want to delete it when you get home. TripAdvisor has city guides for major destinations that combine offline maps with their data that can be very useful.
15. Buy and ship to save
Buy souvenirs but avoid excess luggage costs by getting your goods shipped. If they're going to arrive home before you do, send them to a friend or look into a 24/7 Parcel Locker that enables a friend to grab your stuff when it's convenient for them. They get an SMS when the parcel arrives and have a full 48 hours to retrieve it.
16. Plug in with an adaptor
Purchasing an adaptor before you leave will save time and money. If you're planning to be on the road a lot, you might want to invest in a phone charger that can be plugged into a car, or a portable iPhone charger, many of which can fully charge an iPhone within two hours.
17. DIY postcards
Who's got time to go searching for postcards and stamps when you're exploring an exciting location? The postcard app allows you to create your own postcards from your travel snaps. They are then printed locally with your personalised message and sent for $1.99 AUD, no matter where in the world you are.
18. Hold your mail
Make sure you don't miss any personal or business mail while you're away, by holding your mail for up to 12 months. That way you can have all your mail collectively delivered upon your return.